First randomosity – I have a new, fandangled chat room ready to go here! Isn't that fun?! With all the Twittering and Facebooking going on all the time, which is essentially chatting anyway (not to mention fun), I have to say, I kind of miss the old-school way of chatting. Every once in a while it's nice to have everyone you're talking to in one central place, without having to weed through other stuff. For Twitter parties/chats, Tweetchat and Tweetgrid are nice, but a good, old-fashioned chat room ya just can't beat. So, I took the plunge and got one.
You can see the shiny new button in the sidebar over there → What do you think of having a weekly scheduled chat? Or a place to run a live contest? What do ya think? What day do you think would be best to chat? Go take a peek by clicking on the same image you see below in my sidebar, and a window will open over my blog – just type in whatever 'username' you want to use to 'log in' and that's it! That's how simple it is to use! Get good and practiced, that puppy's gonna get used, woo hoo!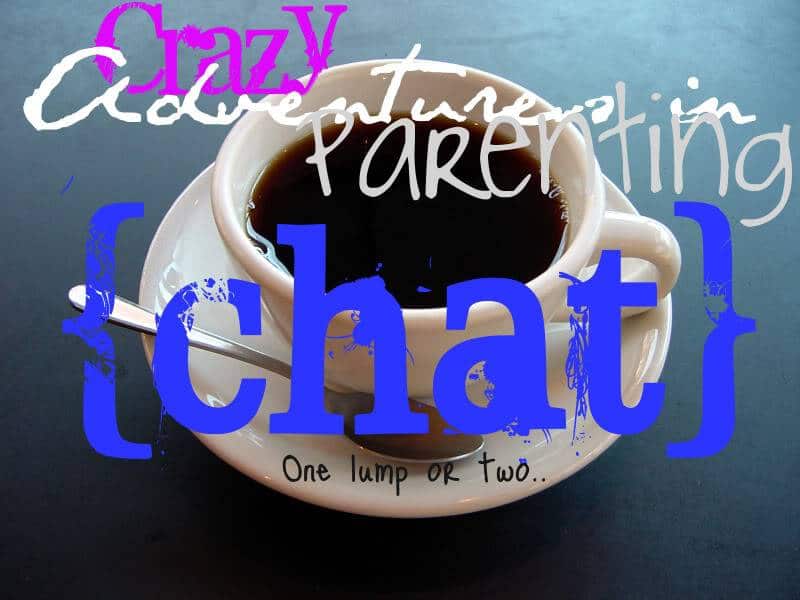 Second randomosity is
weight-loss
related. I took some pictures yesterday because I hadn't in a while. To recap, here's my before pictures at 168 (but 174 was my high):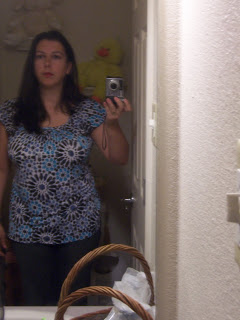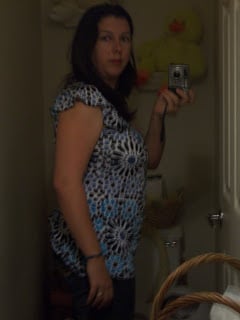 April 4th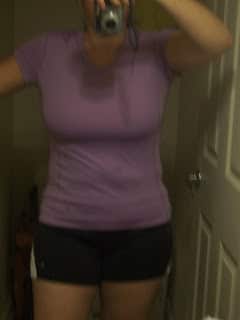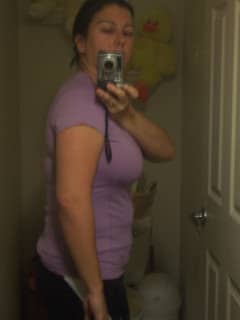 June 12th – same outfit, look at the difference in fit. Upper stomach is flatter (hanging skin is still hanging skin, unfortunately) – Thighs are trimmer because shorts aren't as tight. Shirt has creases across because it fits looser.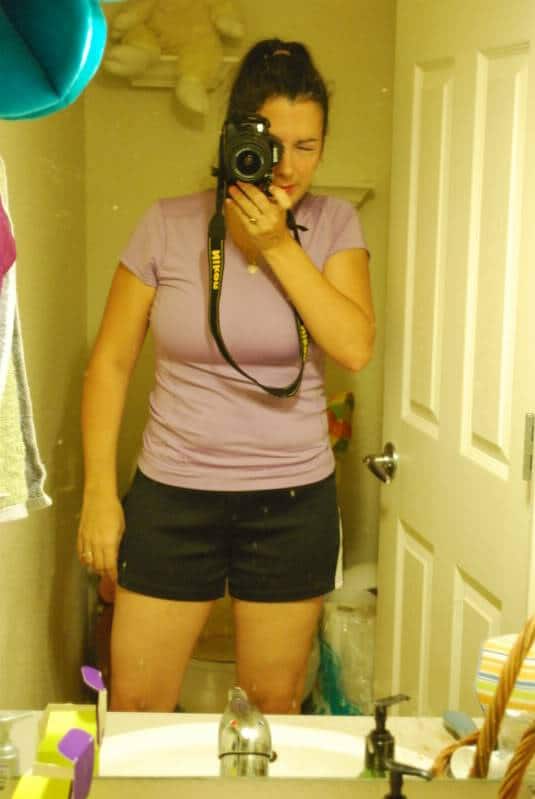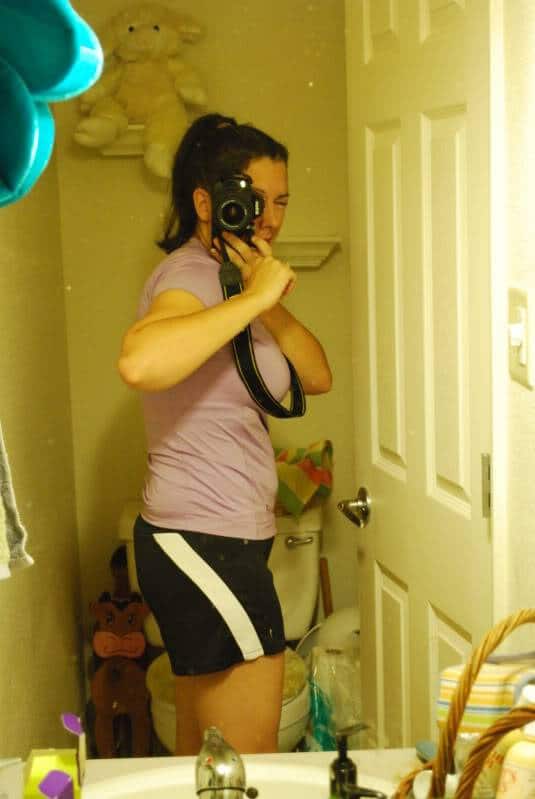 Total lost since the start? 24 pounds. I weighed in at 150.6. I am SO STOKED! I am ALMOST THERE!!! Woo-fricken-hoo!
To help kickstart me out of my plateau, I joined the lovely ladies over at The Sisterhood of the Shrinking Jeans for their Summer Challenge, and I'm on Team Fuchsia! Woohoo! I WILL get there!
Third randomosity – the lipstick guessing game! There were a few that had it!
Jen from Our Daily Big Top
I think your little girl had some fun. Can't wait to see.
I'm guessing a child drew with the lipstick and used it all.
I think the kids got a hold of the lipstick and decided to paint themselves and whatever else they could find with it. It's a nice shade btw LMAO.
Looks like someone was either painting the lipstick tube with lipstick, or s/he had the stick all the way up and smashed the lid down on it. Hard to resist doing that, even as an adult!
The culprit? My toddler!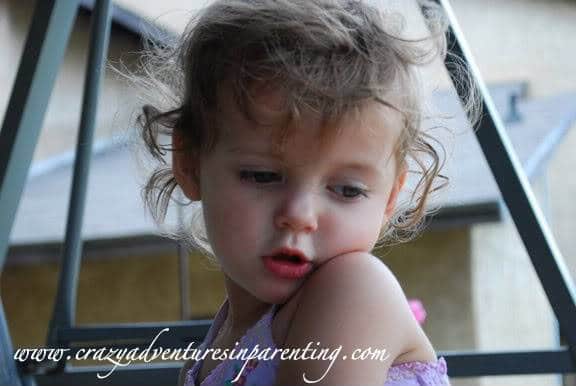 And yes, she used it as a crayon, drew, paint, whatever you want to call it. But what is it that she painted/drew/colored? I'm thinking we need a sudden death tournament or something, what do you think? Haha. No seriously.. whomever guesses WHAT she colored on correctly (and you get as many guesses as you like) wins!
What do you win, you ask? Let's say.. something Burt's Bees? And since we're talking lip stick, how about something for your lips??? Sound good?
Ready? Set? Guess! (and keep 'em coming!)
Never miss a post! Subscribe here for all kinds of crazy parenting fun!