"Baby, c'mere! Look!" is the new way to get mom to grab the camera. Nine times out of ten, it's a photo-worthy moment.
This time was no exception.
He's 8-months-old, now. He's so teeny and yet, he's growing up and learning daily. Today he tried to push away from the cabinets that were holding him up to get to my husband.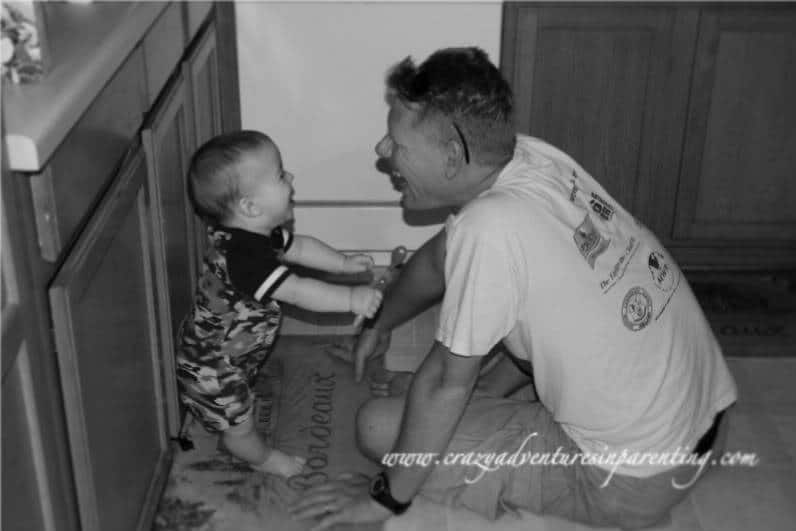 He didn't succeed.
Tomorrow, however, he might try again. He might not get it right away, but pretty soon he will, and his first step will be taken, and it'll be official – my last child will become a walker.
And while my heart will swell with pride, it will break, all at once.
Never miss a post! Subscribe here for all kinds of crazy parenting fun!