Oh no, she di'int!
Yes, yes I did. I let my toddler give me a nail 'do. (FYI, this polish was water-based nail polish which I received for Christmas that I was perfectly okay with her handling. It's the only polish we'll use in our house)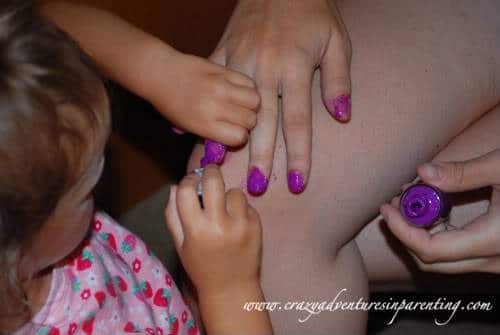 It wasn't pretty, I won't lie. She mistook my entire fingertip for the nails. Oy!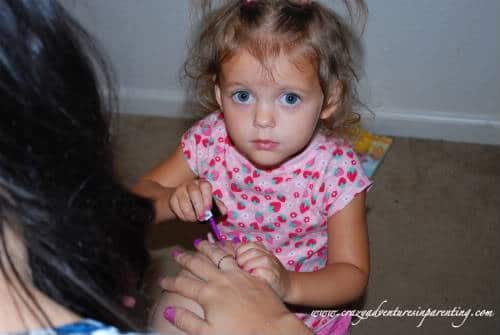 She held that brush so intently, though, despite missing my nail about eleventy-billion times all while triple- and quadruple-coating them.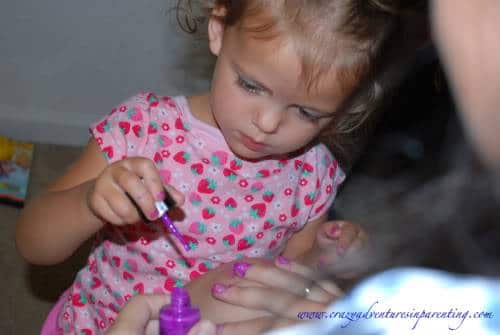 I held the bottle of course. My very pale leg got quite a-colorin', too.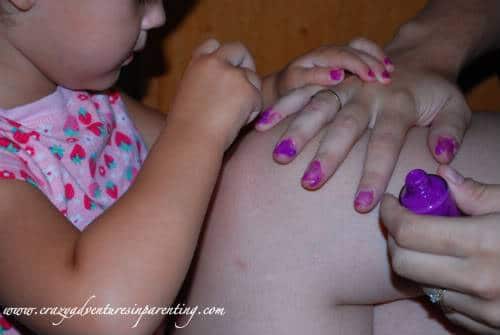 Pay no attention to the whitest of white legs. Hard to believe they belong to me, considering how tan I am up top.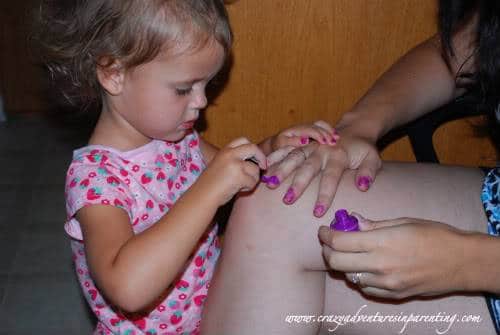 Ta da! All done! What do you think of mommy's pretty nails (and leg) daddy?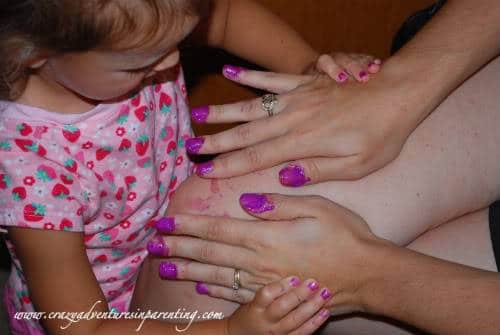 (I was lucky to get shots that weren't blurry, considering how hard my husband was snickering while snapping the pictures)
Never miss a post! Subscribe here for all kinds of crazy parenting fun!