We're all giggling at dinner (much like we generally do) and my head-in-the-clouds 9-year-old daughter gets jealous at my husband's ability to make people laugh.
"Daddy? How do you do that?" she inquires.
"How do I do what, baby?" My husband responds from the kitchen, as he clears his plate.
"You know, make people laugh? How do you do that?"
I giggle in between bites of my homemade macaroni and cheese. "Uh, by being funny?"
My older children and I chuckle to ourselves. A snort or two can be heard amongst us (I am neither confirming nor denying the snort came from me. Ahem). She glossily looks at us, her eyes almost peering through us, as she says, "Yeah.. how do you.. be funny?"
We all laugh again, louder this time. "What?! Don't laugh at me!" she says, the grin on her face is slightly muddled by a look of confusion, which only made us laugh harder.
If only she understood that she was inadvertently doing what she was inquiring about. My sweet little wannabe comedian. It's a good thing she's cute…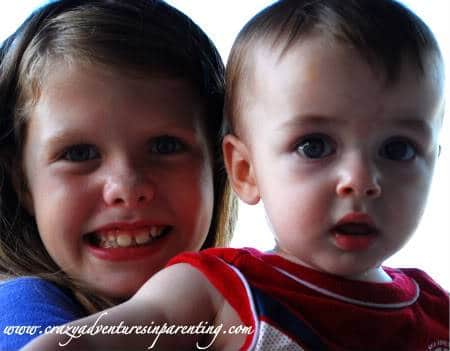 Never miss a thing! Subscribe today for all kinds of crazy parenting fun!