Ah, laundry. With six kids, it's feels like it never ends. And with our family just getting over a stomach bug, multiply our humongous laundry pile by eleventy-billion. With the military home we live in, our water here isn't the greatest, so it takes a bit of finesse in order to get 'er done. How do I do it? Kindergarten-style. By colors. Literally.
Reds, oranges and pinks in one pile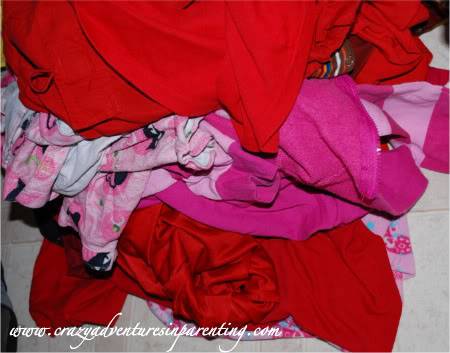 Yellows, greens, browns and hubby's Army uniforms in another pile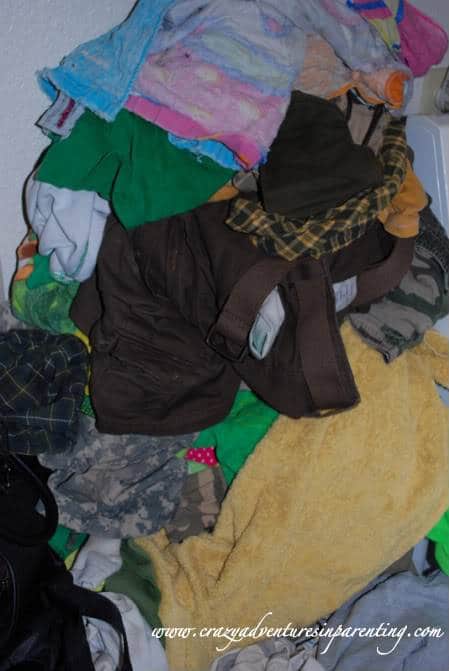 Then you've got the pile of kids' khaki school clothes & white shirts (so most of their school clothes are altogether)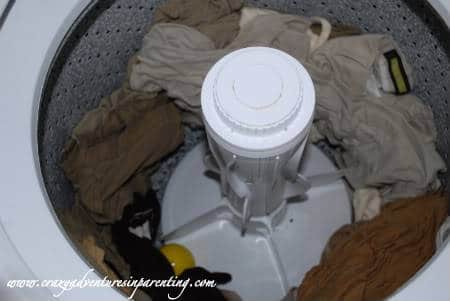 Whites and light grays go in this basket here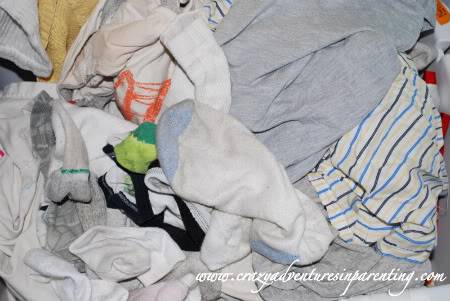 Blues, purples and blacks get separated over here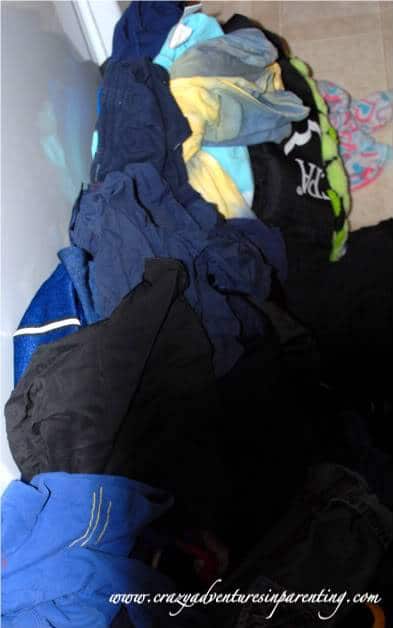 And what would laundry be without my fearless, butt-crack-showin' helper?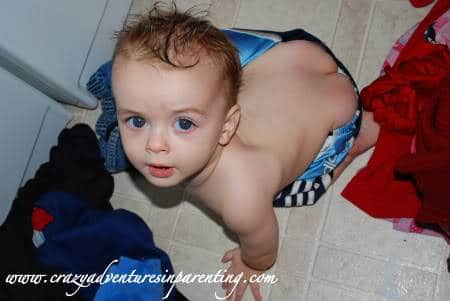 Now please, pray for me. My laundry room is packed full with laundry I'm trying to catch up on, and sanitize after our fight with a stomach bug. It seemingly is never-ending.
If you don't see me around, call the SWAT team's ELD (Emergency Laundry Division) for me, k?

Never miss a thing! Subscribe today for all kinds of crazy parenting fun!