While I took pictures at soccer tonight (again), I turned to my sidekick alongside me and snapped away at his sweet baby face. The second I saw this picture, though, I giggled (snorted, even). I knew I was going to have to blog about it. He was pointing to someone or something, but that isn't at all what it looks like. He looks like a baby evil genius, or something, doesn't he? One who's come up with a master plan of sorts. Oh, there is so much running through my mind to caption it, but instead, I thought it would be fun to see what YOU thought?
G'head, what is your caption for this photo?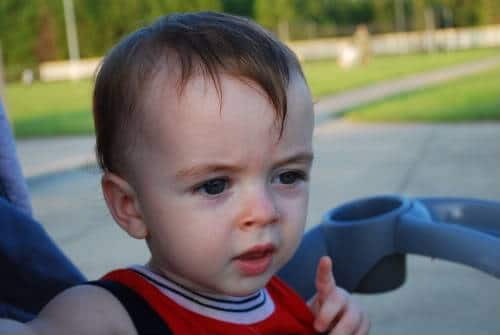 Never miss a thing! Subscribe today for all kinds of crazy parenting fun!