This message brought to you today by the letters "V" and "M" with an "ALIU" in the middle. Mommy's gonna need a lot of these if he keeps this up. Oy!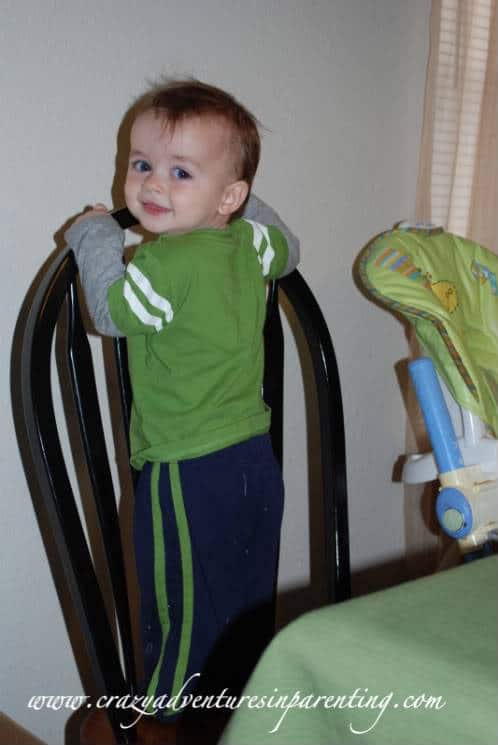 More on mom's insanity – sewing and costume projects all finished. Pictures of the finished products will be posted later, after mommy soaks in a tub and channels her inner calm and a little tranquility for a while (that is, if he stays off the chairs long enough).
Never miss a thing! Subscribe today for all kinds of crazy parenting fun!