First, you open the box: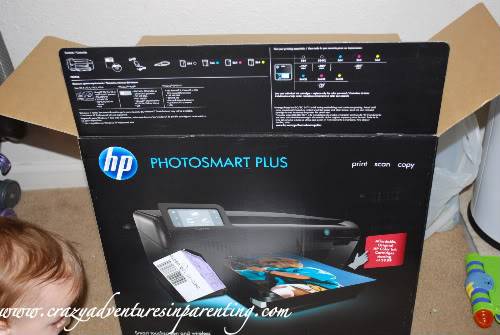 Then, while mommy fiddles with the install CD and settings, you discover you can sit and stand in the packing foam while ripping it apart. Cool!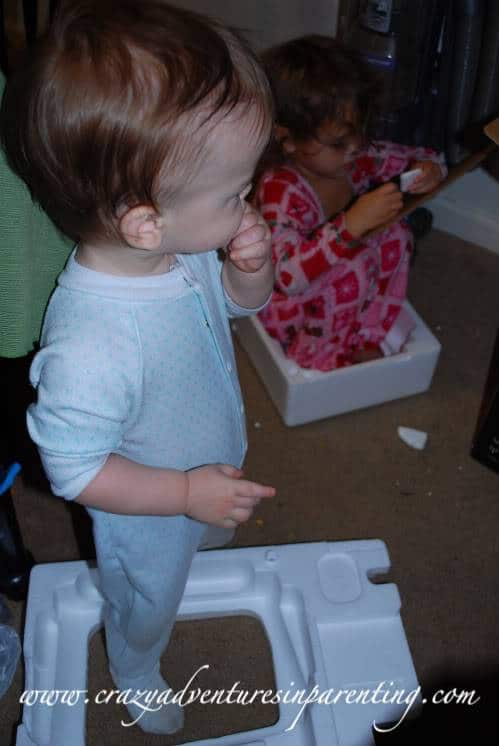 Also, the bag it came with makes for a good makeshift pom-pom. It makes a lot of noise! Sweet!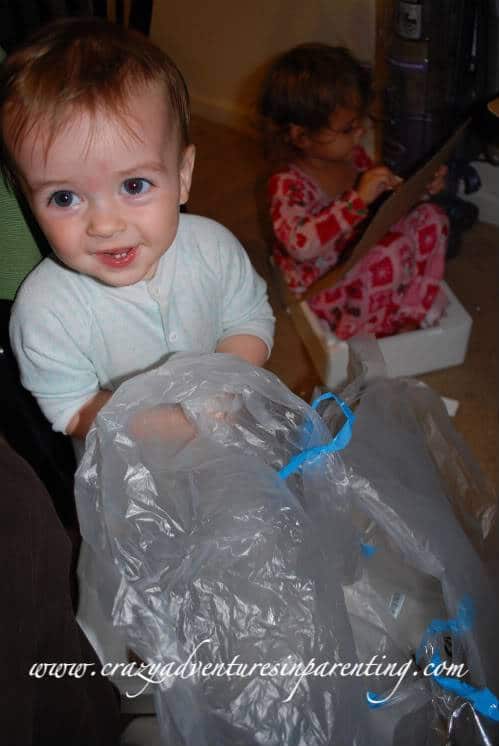 Ooh, when you break off the foam, you can use a piece of cardboard as an easel, and pretend to color, like me! See?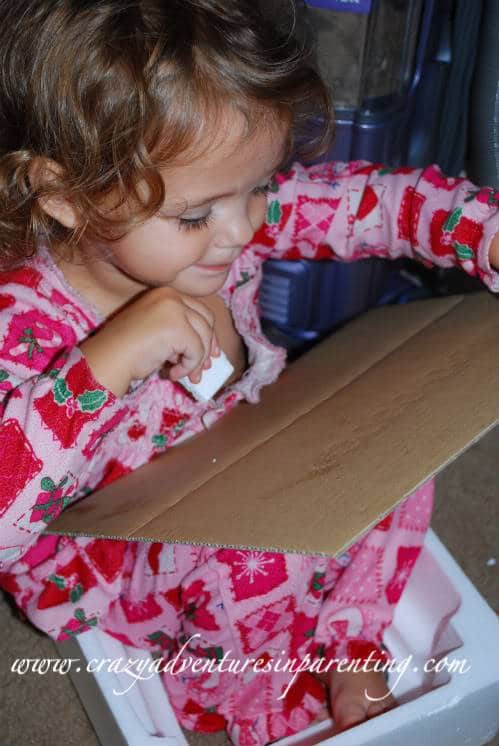 This foam makes a pretty good necklace, too. How ya like my bling, mom?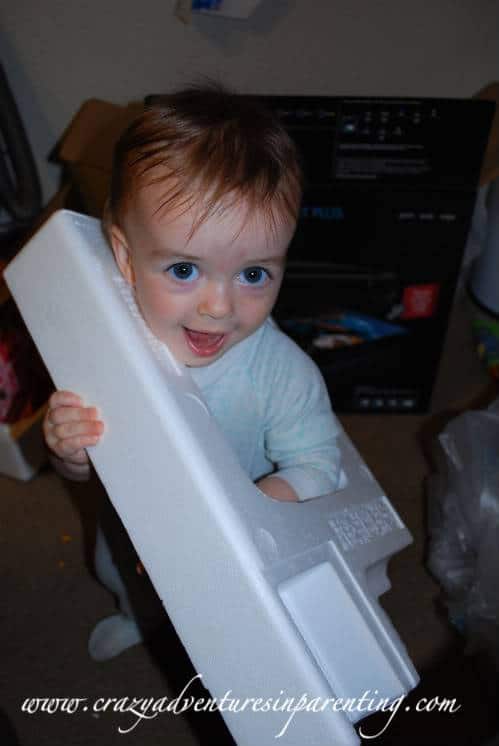 This is how we roll, printer-installation-style. Whatcha think?
(Psst, we're participating in Beth's You Capture today)
Never miss a thing! Subscribe today for all kinds of crazy parenting fun!