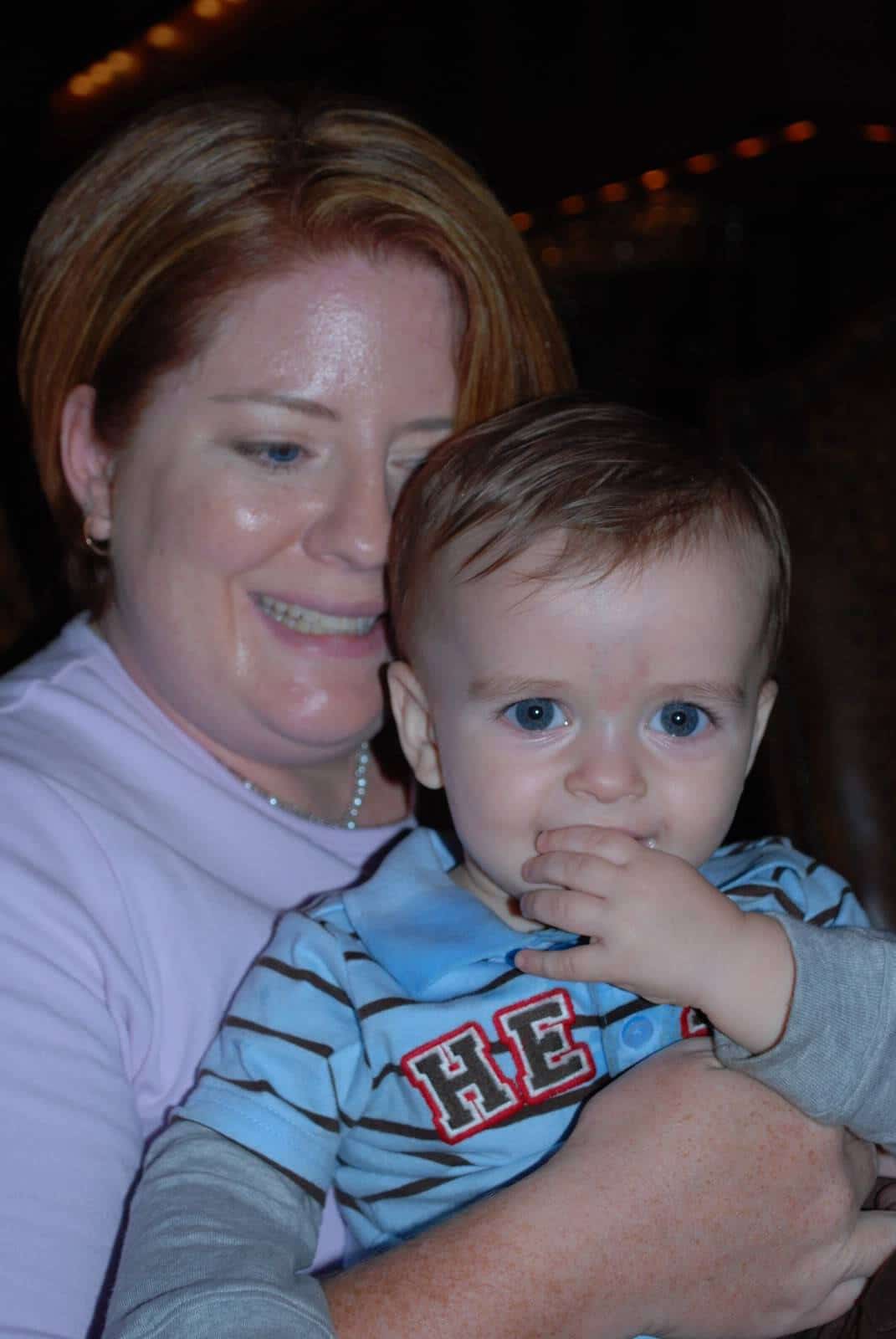 Let me introduce you to a good friend of mine, Shellie, a fellow military wife and blog-friend (holding my Baby Dude).
She has suffered an unimaginable loss. Her youngest, only two-years-old, was found at the bottom of their pool at their new home, and died.
My heart bleeds for her. Words can't even begin to describe my grief for her and her family tonight. Nothing comes from me but sobbing and anger over their tragic loss.
Children aren't supposed to go before us, you know? I wring my fists in anger and sadness. Just a baby, dammit!! Shellie just moved into her dream house. She was going through the wringer, having to watch as hubby went overseas again with a huge move just before the holidays.
This is a woman who held my Baby Dude at the Type A Mom Conference, cuddling, spoiling him by letting him have free reign over her iPhone while I sat, panicked nearby, as I watched him drop it right to the ground. But Shellie, she laughed and told me to calm down and not to worry, she 'had it covered' literally. That's Shellie for you, she's that tough cookie that always has it handled, eleventy-billion balls up in the air at once and she manages juggling it with style. She's that person who you're just drawn to, in all her humor and caring behind the gigantic smile that warms you like the sun.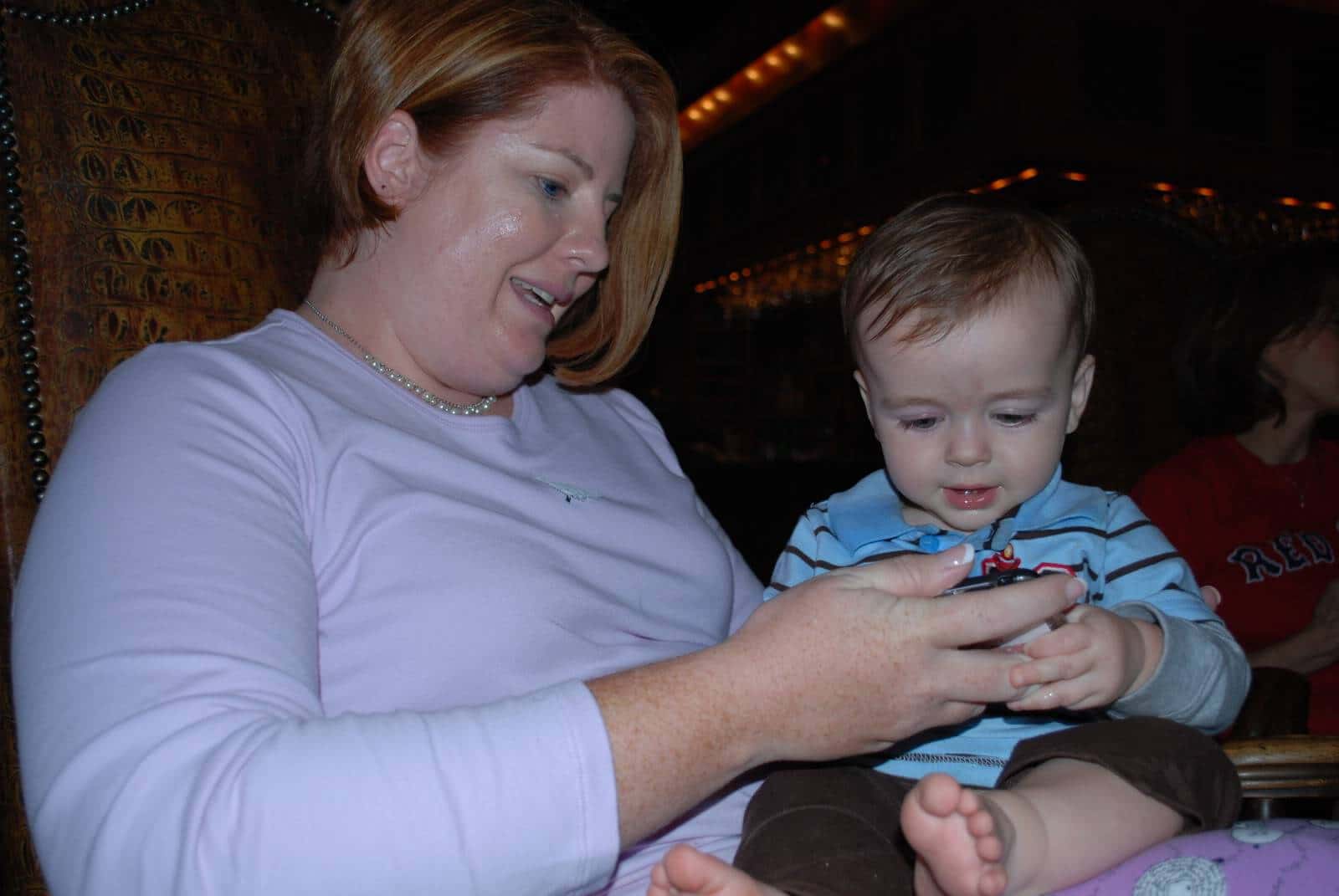 Many may not realize, but we first became friends when we both discovered we were both military wife bloggers earlier this year. She, too, had entered the Protect-A-Bed contest, and she bowed out of the contest asking Kim, the contest's host, to shift her votes over to me. She merely wanted to win the contest for extra money for her trip (for a mini-laptop), but, after speaking with hubby, wanted me to win so she could get to meet me. I cried the day she bowed out, and our sisterhood was born that very day.
Please, if you pray, pray for her family. As soon as I have details on how to help, I will pass those along to you.
Tonight, I am going to mourn her loss with my family and see what I can do to help attempt to ease her pain.
My heart is with you, honey.
Never miss a thing! Subscribe today for all kinds of crazy parenting fun!