This is me on the couch first thing in the morning.
Be forewarned, there is no makeup, no coffee in hand, no brain cells firing yet.
Just kids.
Lots of 'em.
Swarming.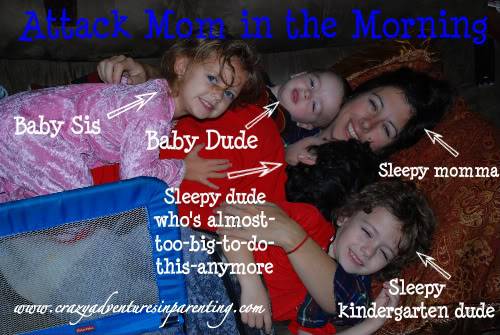 I guess I'm cuddly.
Or maybe I look like a pillow, or something?
I guess my breath doesn't stink. (Or maybe it does, and they choose to overlook it.)
What I do know, though?
This is my favorite-est thing in the whole wide, entire world.
Morning person or not, bring it on, kids. Bring. It. On.
And even if you're eighteen, off to college and smell because you forget to shower and wash behind your ears without my reminding you, you can still wake me up like this.
I love you.

Never miss a thing! Subscribe today for all kinds of crazy parenting fun!