Disney World has done it again! Discounted tickets for the military and their family members, yippee! Thank you so much Disney World for honoring our military again another year, it means a great deal to us!
Now, before you pack your bags and set sail for the wondrous journey to visit the happiest place on Earth, read on for important noteworthy changes from last year's Armed Forces Salute offer:
Please note, to date,

Disney Land does not offer this same offer just yet

. Not to say they won't, but as of this publish date, they haven't.
This time around, there are black out dates that apply to these tickets (see below for more detailed information).
This year, this offer expires sooner, too, as your tickets need to be purchased by July 31st 2010 and "activated" at the WDW ticket window by September 26th 2010 because they expire September 30th 2010.
These tickets are now 4-day passes, instead of 5-day like it was last year. (This is no big deal, considering if you purchase the Water Fun & More for $25 a person, you can extend your trip, as we did, by visiting the park four days with the base ticket, and visit the other attractions for four days as well, giving you a maximum of eight days you can spend at Disney World having fun. Purchasing this option, too, allows you to have a back up plan should it rain, as it did for us, allowing us to spend the day at Disney Quest playing games instead.)
The service-member must purchase his/her ticket this year, as it isn't a complimentary one as it was last year. Again, not a big deal, $99 is still an amazing price!
More details from the Shades of Green website:
From January 3, 2010 to July 31, 2010, Active and Retired U.S. Military, including members of the U.S. Coast Guard and active members of the National Guard or Reservists, may purchase 4-Day Walt Disney World Armed Forces Salute Tickets for themselves and up to five (5) family members and/or friends for $99.
The base ticket is valid for four days of admission into one of the four Walt Disney World theme parks. The Park Hopper option allows guests to visit more than one park each day. The Water Park and More option gives guests a total of four visits to a choice of a Disney water park, Disney Quest Indoor Interactive Theme Park or certain other attractions.
During this offer period, active or retired U.S. military personnel may make a one-time purchase of up to a maximum of five 4-Day companion tickets (one theme park per day) for $99 per ticket, for family members (including spouse) or friends. Although this ticket for family members and friends does not include either the Park Hopper or Water Park Fun & More options, this ticket can be upgraded to add either such option, or both, for an additional $25, per option. All tickets and options are non-transferable and must be activated by September 26, 2010. Block out dates 3/27- 4/9/2010 All locations. 7/3-4/2010 Magic Kingdom only. Tickets available for purchase at Shades of Green beginning January 3, 2010. Tickets expire September 30, 2010.
On top of this amazing special, Shades of Green has resort specials offered. Disney World Resorts are also offering their amazing a 40% military discount on their room rates for military as they did last year (black out dates also apply here as well). Remember the following codes when reserving your rooms!
OUQ – Room only reservation
OUR – Room only with Quick Service Plan
OUT – Room only with Disney Dining Plan
OUU – Room only with Deluxe Disney Dining Plan
Disney World is also offering special military discounts for Disney Cruises and a 30% off military discount for Cirque du Soleil tickets as well!
Do not forget the Disney World Moms Panel for any and all your planning needs, they are an amazing bunch of moms and dads that are there to help you!
Let me tell you how everyone there went out of their way to make it the single most amazing vacation ever. And when it was discovered we were military, people went over and beyond to ensure we were taken care of and having a memorable time. I was floored! Even characters paid their respects, in fact, just remembering it, I'm almost in tears writing about it. Look at these shots of the character Woody, as we were preparing to leave after getting pictures taken. He took one look at my husband's shirt (a special operations command shirt), recognized it meant he was military, and shook his hand. I almost cried.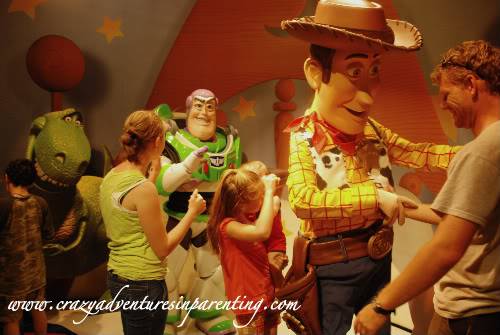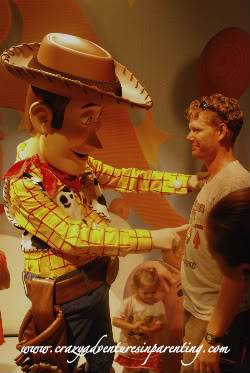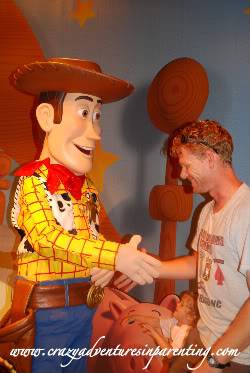 I can't wait to go back. It was a one-of-a-kind treat. I am so beyond excited they are offering this again! We really miss Mickey and friends so much, we can't wait to see them again! Thank you Disney World!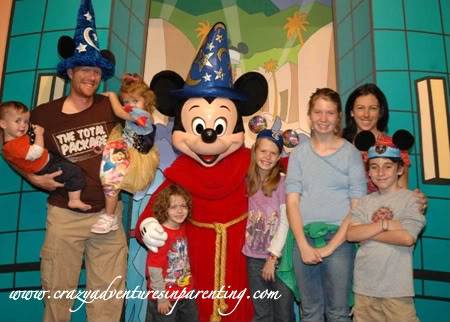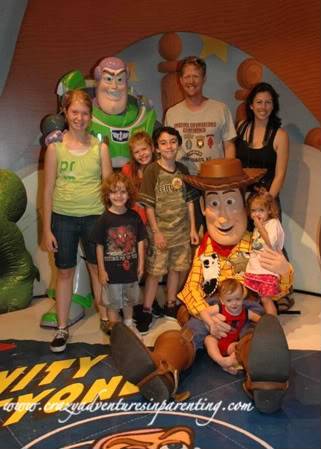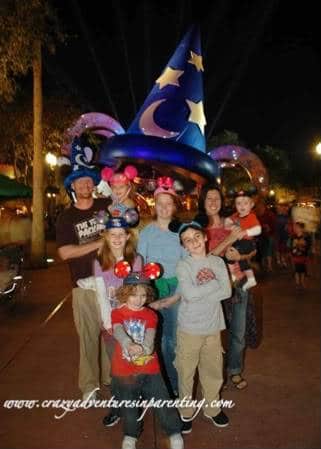 Never miss a thing! Subscribe today for all kinds of crazy parenting fun!