We had a death in the family. It was unexpected. A long time family member was taken from us the other night in a freakish, kettle-heating accident. Our family may never be the same again. (Sorry hubby.)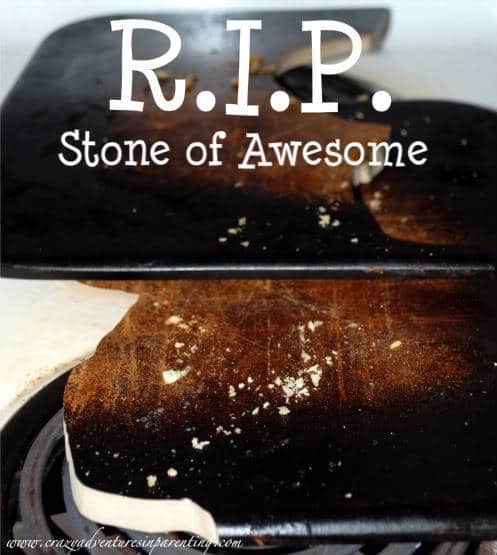 My rectangle stone from Pampered Chef. I used to be addicted to it sell it and I've had it from day one. From cookies, to fries, to pizzas and garlic bread, it's been through it all and was well seasoned.
It lived a good life, I shouldn't be too sad. My husband didn't mean to turn on the wrong burner to heat tea. Those fries for dinner were the last side dish every cooked on them, and we ate them well and in honor of our precious friend taken from us too soon.
Farewell, dear Stone of Awesome. We'll miss you.
Never miss a thing! Subscribe today for all kinds of crazy parenting fun!