If this is your first time reading and you're wondering what
To-Do Tuesday
is all about, click to check out the
first post
to find out more.
Once upon a time there was a mom-of-many who had time to sit on her couch every once-in-a-while, peruse the internet leisurely in between nap times and play times, and take a deep breath every now and again. She used to like to blog and write about her crazy life instead of being just crazy. Do remember her? She used to look something like this: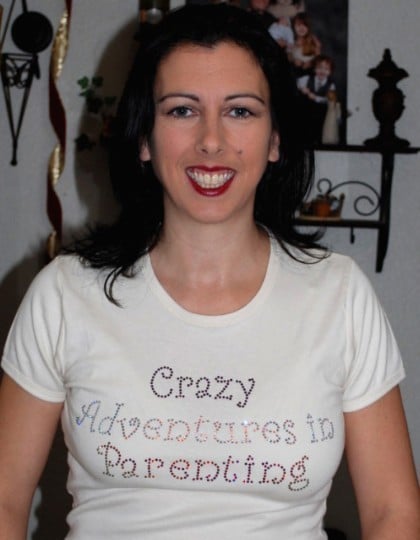 She was a happy woman, all kinds-of things going on at any time, but never too busy to slow down once-in-a-while and enjoy life all around her.
Now? Now, because of practically no down-time, the aforementioned woman resembles something along the lines of this:
True story.
Hopefully, it'll calm down soon(ish). Soccer games 4 times a week is a wee bit much. I am so looking forward to Spring Beak, err BREAK! (Sorry, in my current condition as shown above, it can't be helped)
How is your March going so far? My list is gonna be a short one, because there's not much to fit in to the little time we have.
*UBER SUPER IMPORTANT- Find a new-to-us car for husband-type person. STAT! (Yes, to add insult to injury, we're down to one-car now. This chauffeur life is for the birds, man. Haha, birds.. get it? Uh...)√
*Pay bills for the month, Li. √Don't forget about a new budget, too. Slacker.√
*Hound the people at housing to give us a new house and finish awful repairs to this one (ohhh, this is SO getting blogged. That is, if I can staple myself to the chair long enough to write one up! Wish I could phone-in a post, or something! Ooh, ooh, maybe a vlog! Oooh…)√
*Grocery shopping/print coupons/list for this week √√√Staying on my diet every day* (I'm totally rocking out loud! Wahoo!)√√√√√√√
Work out on 30 Day Shred ALL WEEK* (A whole week last week! 5.25 inches down after 9 days on the Shred! Holy crap!)√√√√√√

*Will weigh tomorrow for the Wednesday Weigh-in with the Shrinking Jeans ladies. Was down .7 last week and was down again before the weekend, too. Wish me luck!
Today's motivation – dance. Particularly if you have aWii
, get Just Dance
. If you don't, that's okay, too. Just rock out to some good, booty-shakin' music. Trust me when I tell you how fantabulous you'll feel shakin' your groove thang. I love dancing with my kids, and that Wii game
involves music I grew up with, dance moves I did and recall like it was yesterday, AND my family I love. I don't think I can begin to explain to you the kind-of awesome that game is. Seriously.
Last weeks goals:
My weekly goal- donations donated and closet cleaned out – mega-fail, I'm only adding to the donate/sell piles. Really need to get that going!
My daily goal- work out, in some form, every day – YES! All week religiously!
One more time as my goals, let's see how I do this week!
—
Would you like to join us this week for To-Do Tuesday? Start with just a few things. Don't over-do it your first couple of times. You'll grow to become a list-a-holic later, start small now, though, k?
Just so you know, you can join us at anytime, it doesn't have to be on Tuesdays – the list will go up every Tuesday for you to link to, but you can make your list and link to us at any point in the week!
Remember, with "To-Do Tuesday", we're attacking our to-do lists each week, blogging about our lists and what we've got going on, and sharing it with each other to help keep each other accountable. Everyone should come back here to link up in the MckLinky as the central "To-Do Tuesday Hub" so we can visit who's participating and offer encouragement to each other throughout the week. Don't forget to add the "To-Do Tuesday" button to your post, linking back to this post!
Let's continue to cross items off our list as we go and help support each other in completing our lists! Don't forget my useful HTML tutorial on how to effectively "cross-out" or √ "check off" your items on your to-do list!
Joining us? Please add your link below (to your To Do Tuesday post, and not the main page of your blog)
Never miss a post! Subscribe here for all kinds of crazy parenting fun!