When a military child turns age ten, they're supposed to get their military ID card. It's recommended to have these to sign up to play sports, for identification when seeking medical treatment and shopping at military stores, as well as on-post schools, libraries and after-school activities.
As I'm sure you can imagine, this makes them feel super grown-up. However, we've put off getting theirs done, mainly because, losing your ID is a big deal, and they can hardly find the match to their shoes half the time, let alone a teeny, tiny ID card. Yikes!
We're going to be visiting Busch Gardens Williamsburg using Anheuser Busch's Hero Salute "Here's to the Heroes" free-ticket offer, and they require military dependant's ages 10-and-older have their military ID. This was fabulous news for my ten-year-olds, their dreams of being big-shot ID-cardholders were coming true! So, my husband bit the bullet and took them. About forty-five-minutes-to-an-hour later, in the door they barreled through, practically running into walls to tackle me and show me what they received.
Look at their faces. Haha! Could they BE any prouder?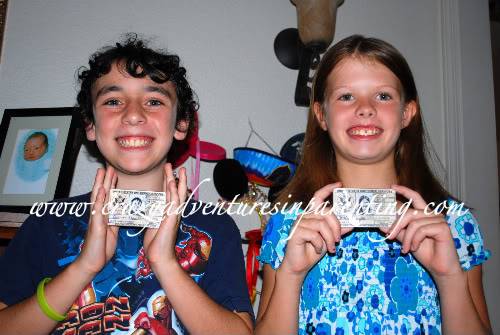 Geez, if I could only get them as excited to clean up their rooms, right?
Never miss a thing! Subscribe today for all kinds of crazy parenting fun!