I can now (literally) say that Baby Dude is an escape artist, and not just out of the confines of his car seat (I really REALLY need a staple gun for the car. Kidding. Maybe). I'm thinking of calling him Baby Houdini, or something. Either that, or it's a he's-getting-too-tall-too-fast kind-of thing. Look!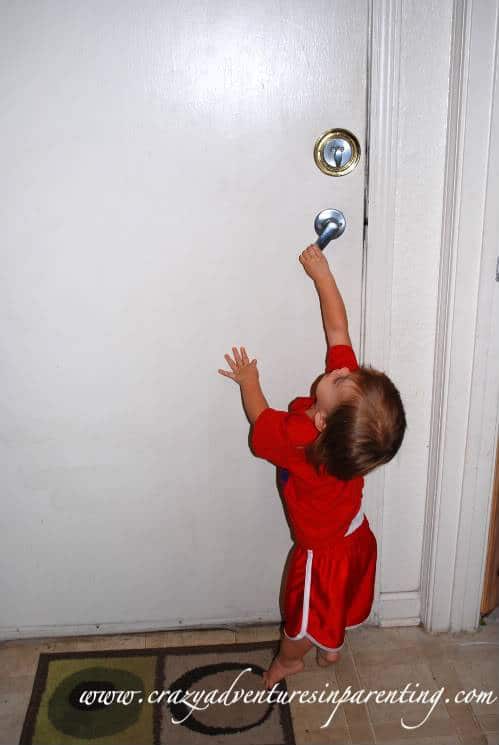 Yes, rocking out on the tippy-top of his toes, he can now reach the front-door handle. And, of course, this house has those, easy-to-open, pull-down kind. I bet you can guess what he did next? You betcha.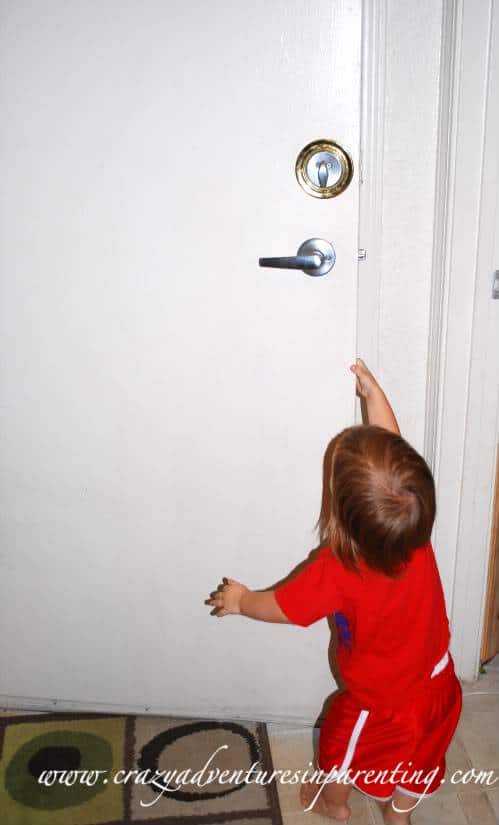 He shoots.. he scores!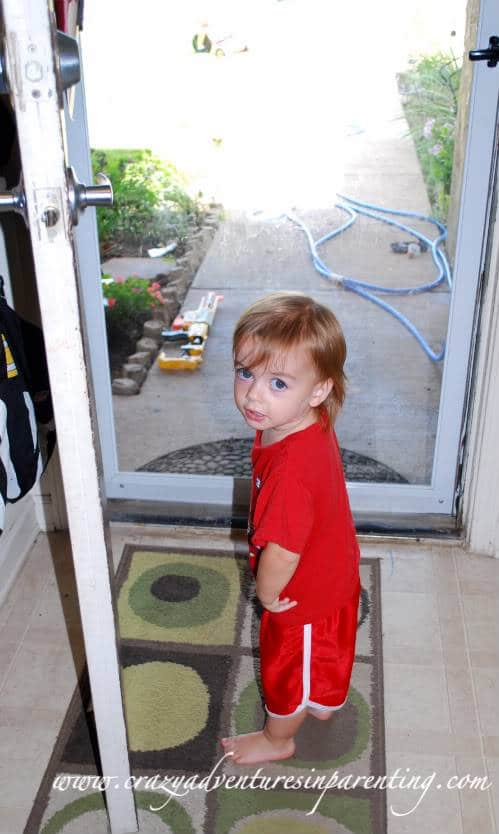 "Mama!" he says, as he points to the glass.
So, I guess what he's trying to tell me is that he wants to go outside and play on his tricycle? (Thank goodness for chains on doors, and locks!)
Never miss a thing! Subscribe today for all kinds of crazy parenting fun!