I have a new obsession – my sandwich maker. I'm constantly cranking out new ways to create old favorites. "Want a turkey sandwich, kids? How about a hot one, pressed into a pocket?"
It's a sickness, I tell ya. But (!!!) because it's so fun, I've created a way to stockpile new things for breakfast that my kids LOVE – sausage in a pancake pocket called "Pigs in a Blanket" for breakfast. Using pancake batter and sausage, yo!
Look!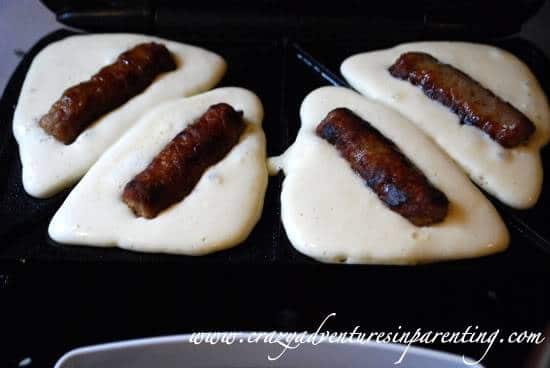 Fry up some sausage. Whip up your favorite pancake batter, pour some into the sandwich maker of your choice. (Don't forget to spray with cooking spray first!) Lay a sausage link in the middle, and drizzle some pancake batter lightly overtop, 90% covering the link, then close the sandwich maker. Wa-la! Insta-breakfast!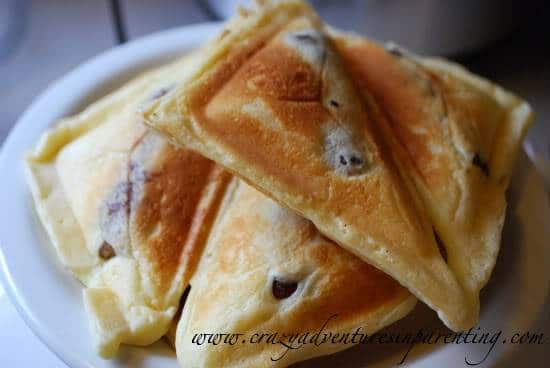 The kids have a lot of fun dipping these into syrup. And who doesn't love pancakes, sausage, and syrup! Yum!
These freeze really well, and heat up pretty fantastically in a toaster oven in the morning for the Hurry! Quick! Rush! Time for school, kids! mornings. What do you think?
Never miss a thing! Subscribe today for all kinds of crazy parenting fun!