On Friday, May 6th at 12:30pm, we received word the sellers for House Pick #2 were willing to work with us. We piled into our car to drive to San Antonio (again) to make it happen.
On Saturday, May 7th at 8:30am-ish, we were up, finishing breakfast, and mulling over eggs in a complete ball of nerves, leaving to meet our realtor to see the house again.
At 10:17am, we became an even bigger ball of nerves because, after seeing the house and knowing we wanted it, with a signed offer in hand to send, their realtor wasn't answering his phone (after many repeated attempts).
At 10:42am he finally answered.
At 10:57am he received our fax.
At 11:19am he turned us down, flat. Our second rejection.
At 11:19:10am I lose all hope.
At 11:22am I confessed to my husband that I didn't think I could sign on the dotted line to be turned down again. That I couldn't continue to put my heart out there to be turned away, and wrecked. I couldn't continue to bring all six of my children into houses that they love and want to become theirs, only to tell them that it didn't work out. Again.
At 11:30am, our realtor gave us a reality check, and said "Don't let fear stop you from doing this wonderful thing you are doing for your family." And I sucked up my heartache, wiped my tears, and started over with our search, for a third time. This time with my stomach in absolute knots, and a massive headache brewing.
At 11:47pm, after making many calls, our realtor had a few more house leads that seemed amenable to our fastly approaching time-table, including one home that had been on our list that we had practically dismissed for lack of good photographs, as well as a knowingly too-small builder home.
At 12:02pm, we visited the first home, nice place, nice yard, but no room for our dining room table.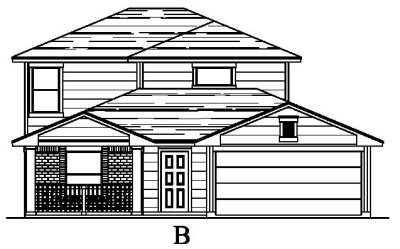 The Builder Home, unfinished yet
At 12:17pm, we visited a second home, a builder home, almost finished (needed flooring & fixtures). Our realtor showed us this home, because she negotiated it as a "sure-thing" of an option for us, just on the smaller side of what we were looking for. Before we could even consider it, we needed to see it. And it would be a guaranteed house, ready for us if/when we wanted it. And we could make the smaller size work if we needed to.
At 12:20pm, I felt a weight lifting.
At 12:46pm, we visited yet another home, and immediately became awestruck with it's perfect size and spacious rooms. This was the house we had overlooked for the pictures, and it was a seemingly perfect fit for us. After much walking around, discussing, and weighing our options, we decided to make an offer.
At 1:33pm, I confessed to my husband I was alright either way, and that even if this first house fell through, I would be okay with the sure-thing builder home. I wasn't nervous about the offer, it could go either way, and I'd be fine with it. I felt peace, not anxiousness. I felt calm.
At 2:36pm, after the documents were drafted and signed, they were faxed.
At 2:45pm, we left to eat a late lunch at a McDonald's Playplace, and do some banking.
At 4:11pm, our realtor asked which McDonalds we were at, because the sellers were also at a McDonalds, too. We chuckled about that.
At 4:44pm, we received the text that declared we just became homeowners. Our offer was accepted.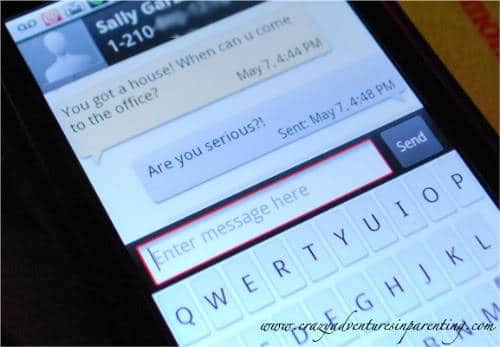 Can you tell I couldn't believe it?
And at 4pm today, almost twenty-four hours after our accepted offer, our home was being thoroughly inspected by a building inspector, whose results will be emailed to us tomorrow. And whatever comes from this inspection, thumbs up or down on this transaction, I am okay and at peace, because we will have a home (whichever one). And for that, I am forever grateful.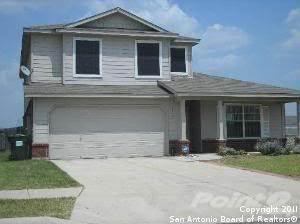 The offer-accepted, huge rooms, could-possibly-be-ours-for-certain-pending-inspection home
At 4:44pm on a Saturday in May, we became homeowners in a McDonalds via text message. I will never forget that memory, ever.
Never miss a thing! Subscribe today for all kinds of crazy parenting fun!