When we began unpacking boxes for our new, walk-in pantry, everything just got shoved everywhere, and it was never fixed.
"Where should we put this?"
"Eh, right here's fine."
And it stayed there, of course, making it near-impossible to put groceries away when it came time to. And the floor started seeing a lot of things that couldn't fit on the shelves. Finally, yesterday, in trying to squeeze into the space for the eleventy-kajillionth time, I wondered to myself, "WHY DON'T I JUST FIX THIS?"
Duh.
And so I did. Hello, plastic bins from Walmart. How much I love thee. This is my before and after: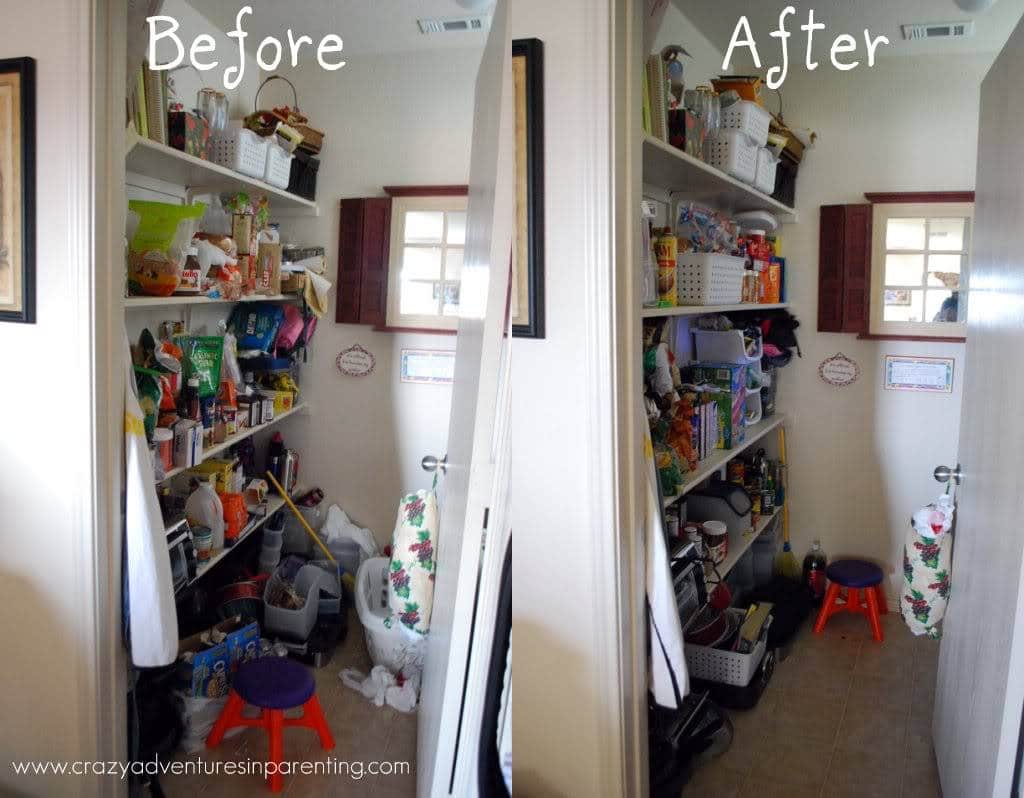 Ch-ch-changes…
Much easier to find things with plastic organizer bins. See?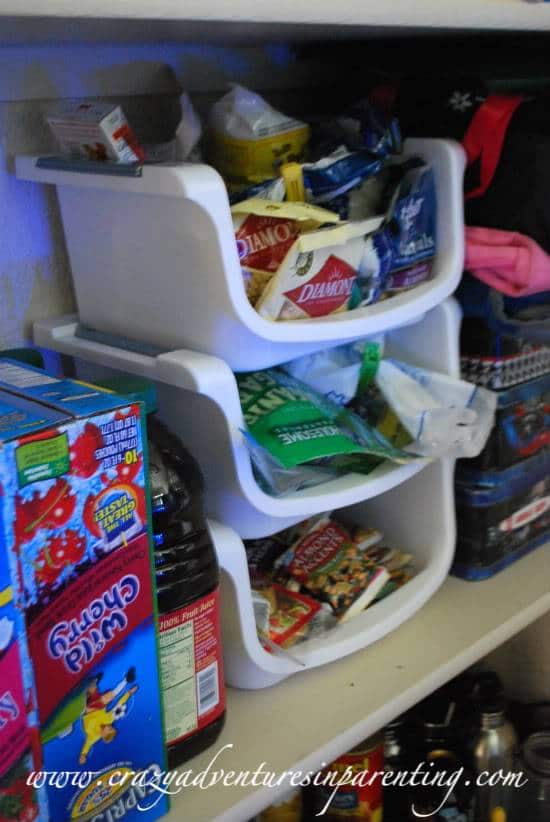 These are under-the-sink organizers from Walmart that stack. Using them here organizes my spice packets, sugars, and various bags of baking supplies up top (nuts, gelatin and flax seed).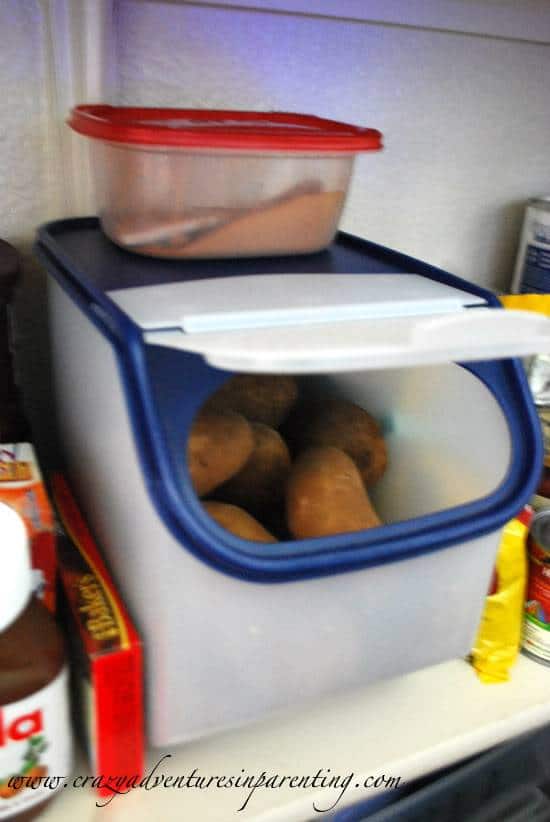 This is an onion/potato container from Tupperware. (I love Tupperware)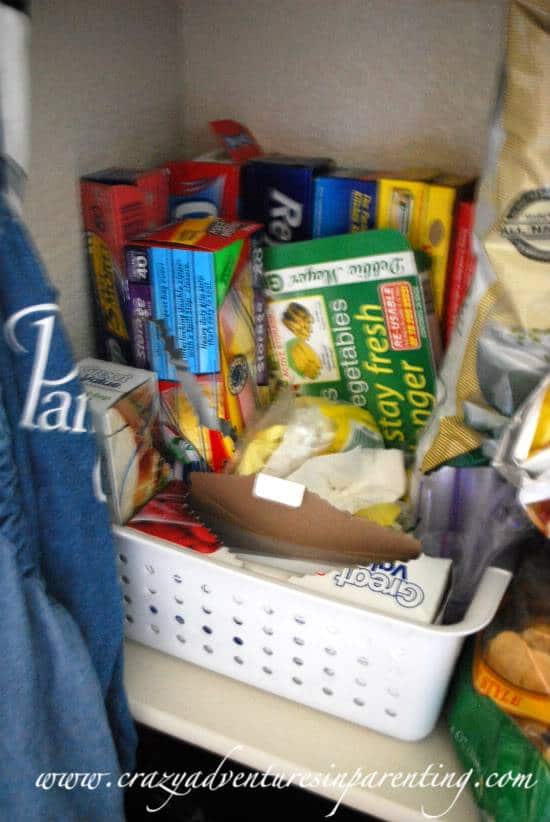 This plastic bin from Walmart holds all our foil, plastic, and baggies (plus napkins).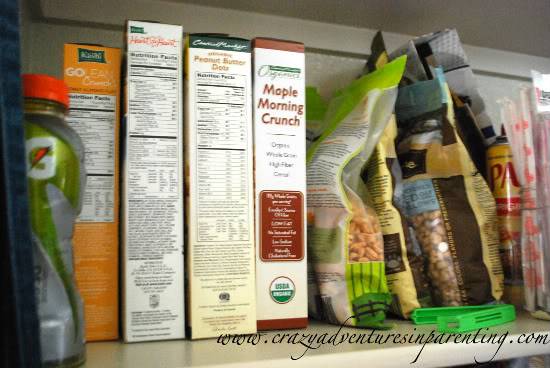 Cereals have their own space to stand up nicely.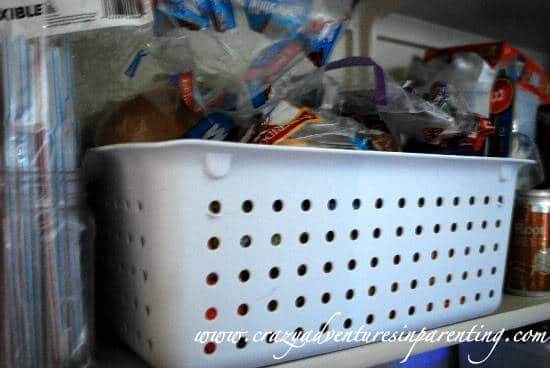 Bread in its own bin, easy to pull out when needed.
This redo has made it that much easier to find things, and keep them organized.
What about you? Do you have a pantry or do you use cabinets for your food storage? How do you keep yours organized?
Never miss a thing! Subscribe today for all kinds of crazy parenting fun!