On Sunday, my husband wanted to visit our local every-weekend flea market a few exits down from our house on I-35. Despite the heat, we braved it for about an hour, but it was nearing closing. Some good finds, but I really wanted to head elsewhere – to GoodWill.
It had been over 3 years since we had a GoodWill nearby. The closest one in Louisiana was well over an hour away, and it didn't have the greatest selections. I was thrilled to find that San Antonio had 15+ locations here. WOOHOO! I had no idea of what treasures we might find, but I missed desperately the well-run consignment sales and wonderful thrift stores we had back in NC.
But HELLO! We hit the jackpot.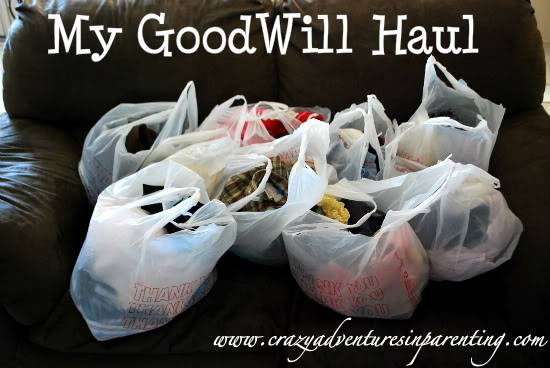 EIGHT bags!!
Yes, you counted correctly. EIGHT bags, for SIX kids. $77. Can you BELIEVE it?!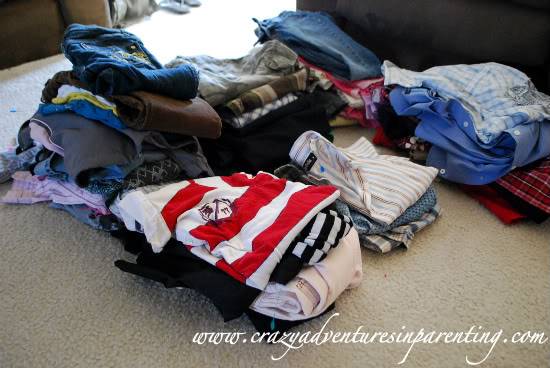 Look at all that gorgeous stuff! Beautiful collared shirts, jeans a-plenty. Gah, I scored BIG!
I fell in love with SO much there, my husband barely peeled me away. I look forward to going back while he's at work and the kids are at school. (Heh.)
Baby Dude couldn't resist posing for a picture with his new, silky-smooth button down collared shirt we purchased for just $.99.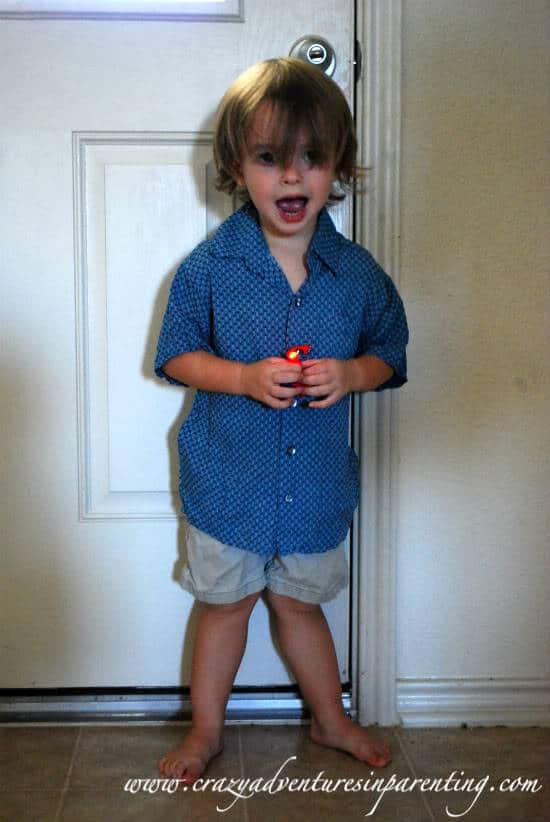 Lightweight shirt made by "Arrow"
Next up is Baby Sis, who had to model each of her new outfits for me you.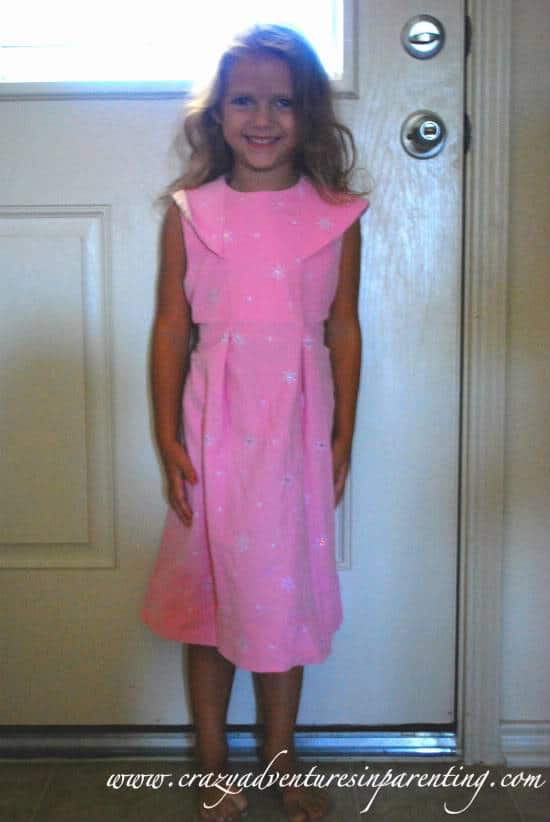 Beautiful, unlabeled corduroy dress with tie-back and silvery snowflake pattern we purchased for $1.99. We guesstimate it's about a size 7?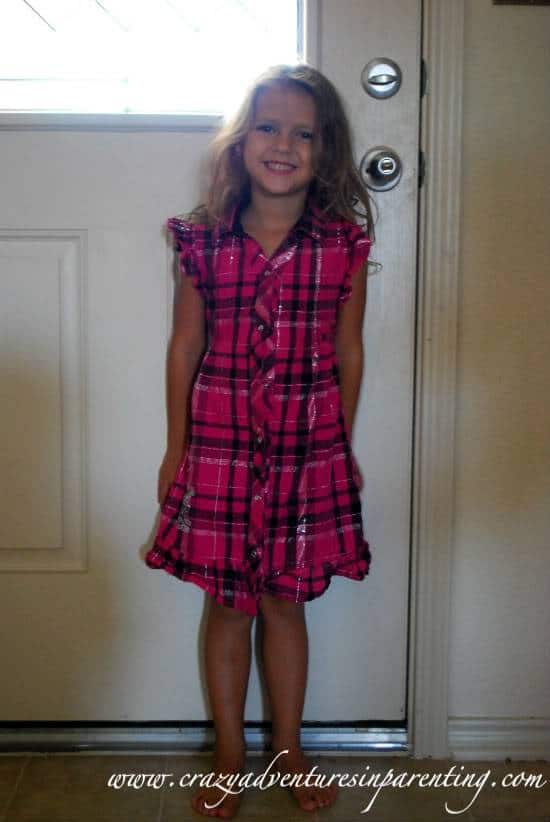 This gorgeous size 6 "Beverly Hills Polo Club" button down dress with silvery sparkle threads and tie-back I believe was originally sold in Kohl's. $1.99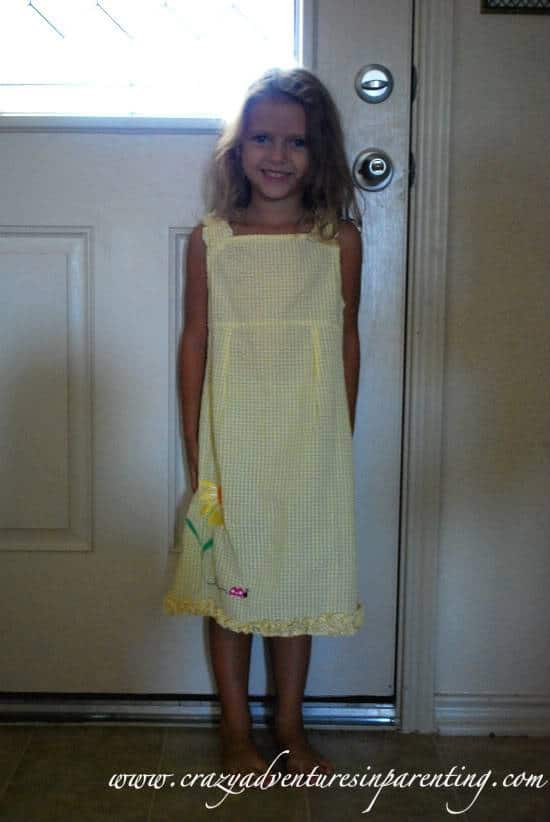 Yellow sundress that makes my soul sing. Embroidered with yellow gingham and ruffly at $1.99, this size 8 by "Bonnie Jean" will last her a while.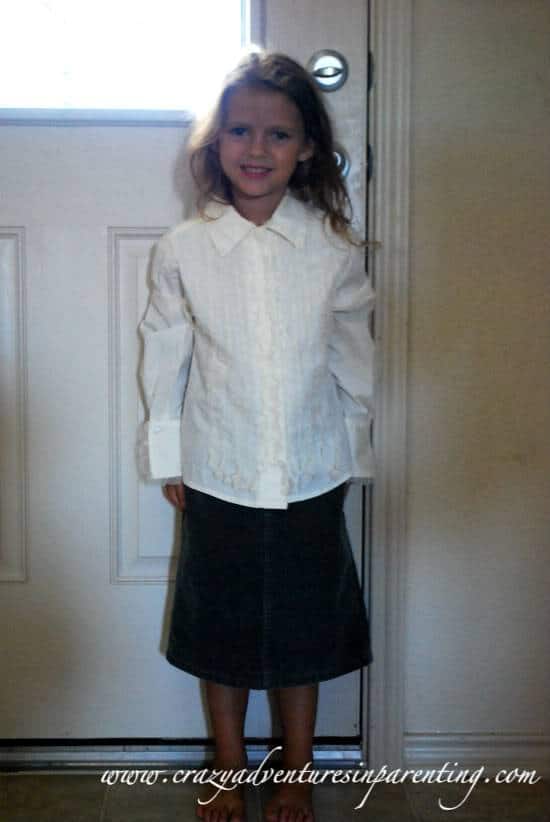 This outfit made me tear-up. Both skirt and shirt from Children's Place, $1.99 each. Ruffled button down tuxedo-inspired long-sleeve, size 6. Corduroy skirt, dark gray, also size 6. A little big on her, will save for next fall/winter.
Now, the school-age kids. They scored BIG TIME but chose to showcase a piece or two they felt was their favorite. First up, my seven-year-old (with his fancy new hair cut).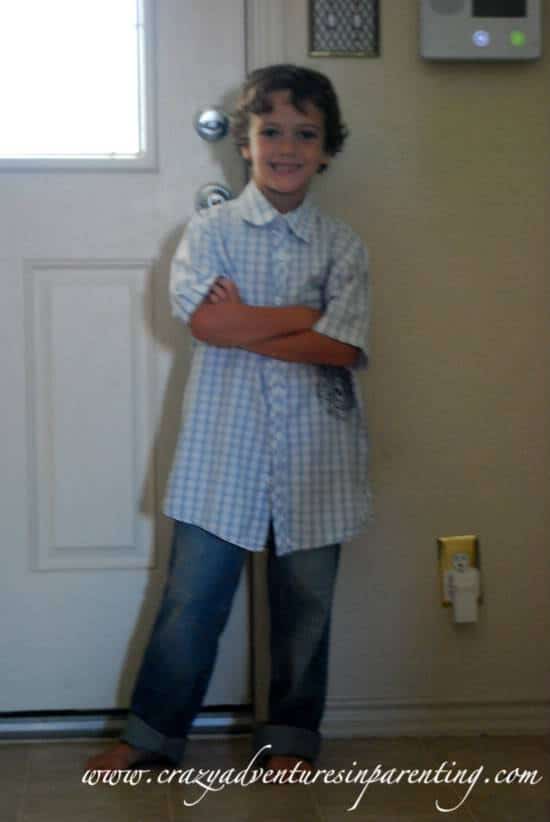 $1.99 collared decal shirt from XG and $1.99 jeans from Cherokee.
My soon-to-be sixth grader, wearing her favorite choice (and flaunting her new hair cut as well)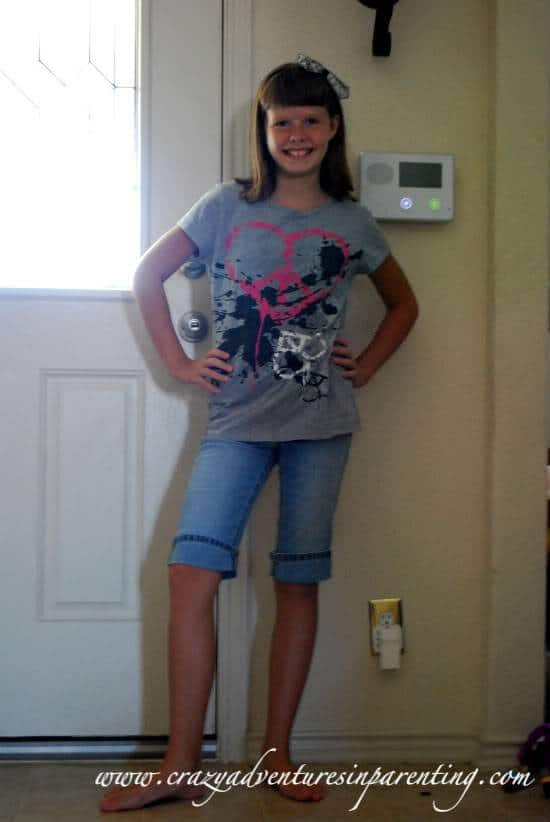 $1.99 Pink Rose spray-paint-laden t-shirt and $1.99 bedazzled-pocket denim shorts from Angels.
My soon-to-be twelve-year-old wearing the funny shirt he found (that's sooo typical of a pre-teen, if I do say so myself).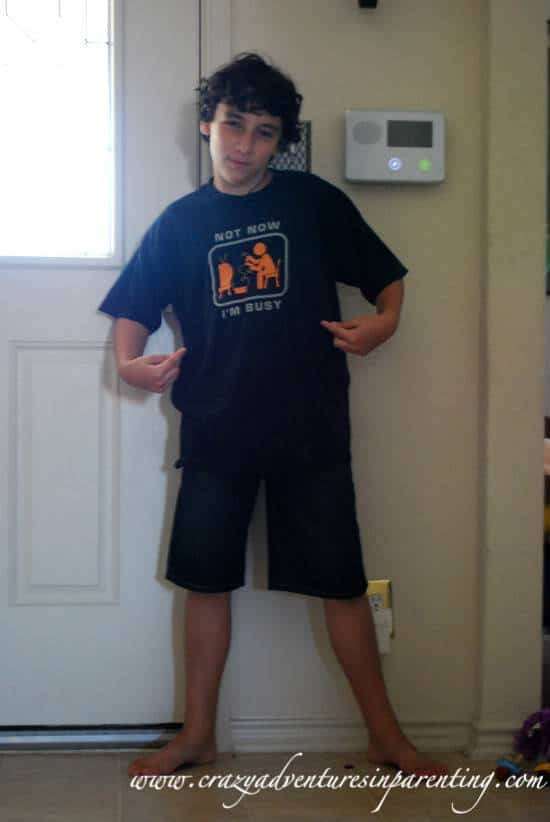 $1.99 untagged funny-guy shirt. He's such a character!
What do you think of what I found? Have you ever shopped your local GoodWill? What has been your favorite find from there, either for yourself or someone else? Or did you find furniture, or electronics there?
(P.S. Check out my friend, Debi from SABusyKids.com, who took a back-to-school challenge at GoodWill and scored a $122 outfit for $15!!)
Never miss a thing! Subscribe today for all kinds of crazy parenting fun!