I am having a tough time with this pregnancy. I am struggling in ways I never, ever imagined I would.
Every morning when Baby Dude wakes, I change his diaper, reaching into his dresser drawer for an outfit, one that's chock-filled with history from my previous two sons. His dresser is full of things his older brothers once wore. I watch my Baby Dude's chunkamunk thighs slipping into the waist, and through the head-hole of the shirt, and I can almost see his older brothers at this age, too. And I flash, instantly, back to that time, back to the room I was in, only for a split-second, and it makes my heart ache.
I am so torn over this pregnancy.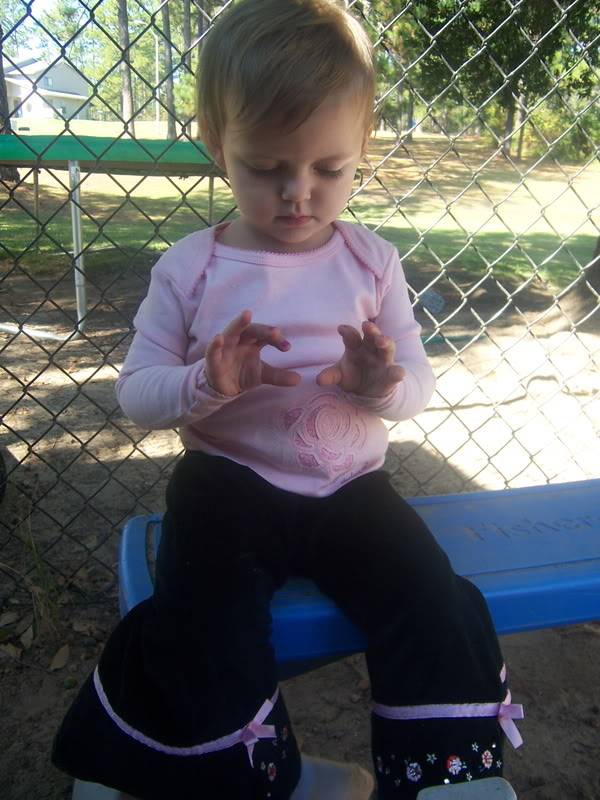 My sons have had the extreme pleasure of wearing each other's clothing. Their clothing is well-worn, but timeless. There's always some history involved with what they wear, what gets passed down, and the pride in their faces and onlooking eyes as they see their littler siblings traipsing around the house in something they wore when they were smaller is just too much for my momma heart to bear. It's a bond they share that I love seeing most of my children partake in, because not all of them get to.
My oldest son, of course, gets new items, but gets the satisfaction of passing down his items to his younger brothers. Same with my oldest daughter, who passes her clothing down (currently) to my middle daughter. My middle daughter (eventually) will pass down SOME of her clothing to my youngest daughter, but a lot from my oldest two daughters didn't "make" it. But for my toddler daughter? In all her pretty dresses and fluffy pink tops that flow and twirl,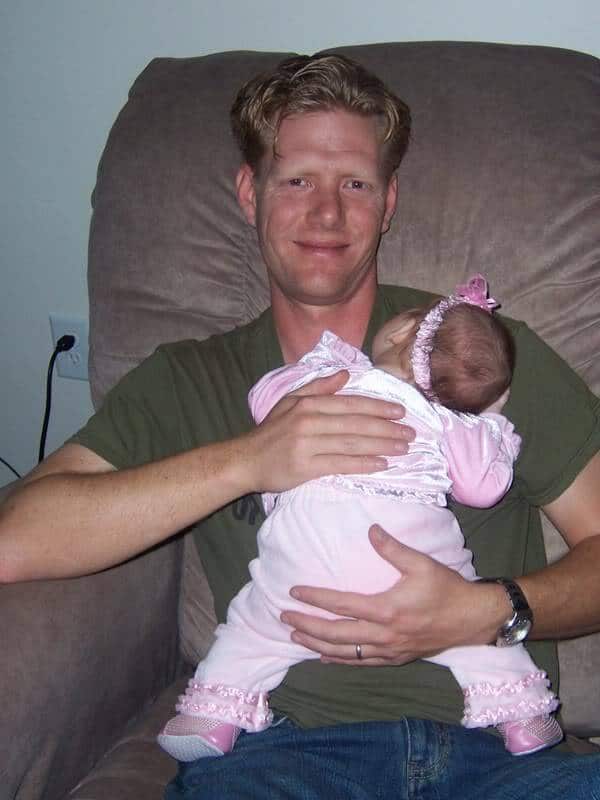 she doesn't get to, and hasn't shared this bond. With anyone. She's gotten new almost all her life, never really passed down much from anyone, and if this new baby isn't a girl, she won't have anyone to pass her things down to, either. She'll never feel that same proud feeling. Ever.
There were a lot of her clothes that were completely new. Things we couldn't keep from her older sisters, between the age gaps, the moves, light pink and purple stuff doesn't keep too well, not as well as dark blue stuff for boys. We salvaged as much as we could; toys here and there, baby blankets, etc. The sizes that have withstood the test of time start about age 6 or so, with a smidgeon of a smaller size here and there (my toddler is about to be five). But after learning our clothing-saving lesson, there are entire containers in my garage filled with newish baby things from my youngest daughter when she was small, things that I've kept wrapped tightly, sheltered away from the elements, saved from my toddler daughter for the "what if we have another girl" time. Clothes that might never pass on to a baby sister if this child isn't a girl.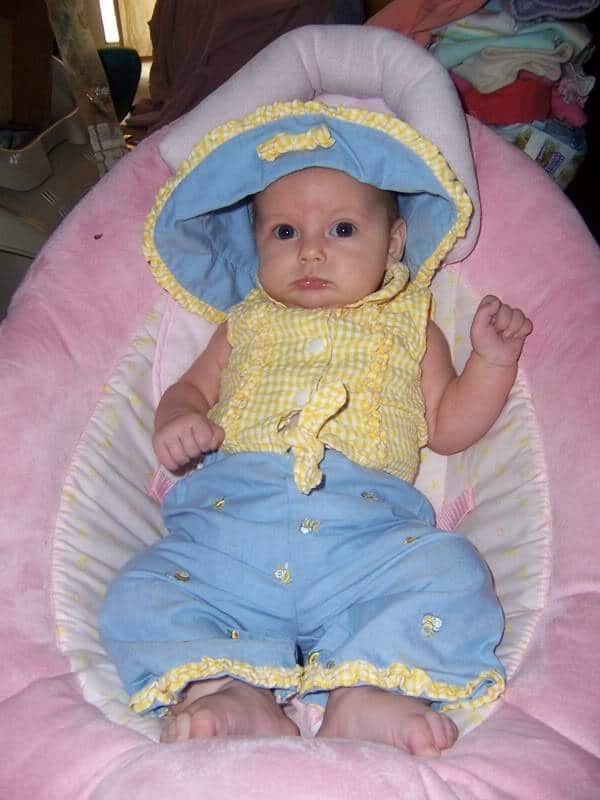 Memories. History.
I'm not one of those people that overly hopes for one sex of a child over the next, ever. I'm always team green, team neutral, if you will. We have been blessed to have three boys and three girls, and always wait until birth to find out the sex of the baby, loving the true surprise of it all. All I've ever wanted a healthy baby, and, of course, I still do. But this time? Our last time, ever? With the vasectomy appointments planned and attended, and plans to "close up shop" after this one is born, it is about so much more that wanting this or that. It isn't about me, it's about the "nevers" for my youngest daughter that I just can't shake.
We weren't able to cloth diaper with Baby Dude due to our horrible water situation in Louisiana, but now? With this new baby? We can! And I still have my daughter's stash, brimming with pinks and purples and fuzzy loveable diaper fluff I can't wait to wash anew and apply to this baby's sweet tush – but it's all for a girl. And if this child isn't a girl, we'll have to sell it all and buy blue, replacing all her diapers she once wore. More items of hers she wouldn't get to share.
If this baby isn't a girl, I will never have an infant girl again. My toddler will never have a baby sister. She won't share those proud moments, seeing her baby sister wearing things she once wore.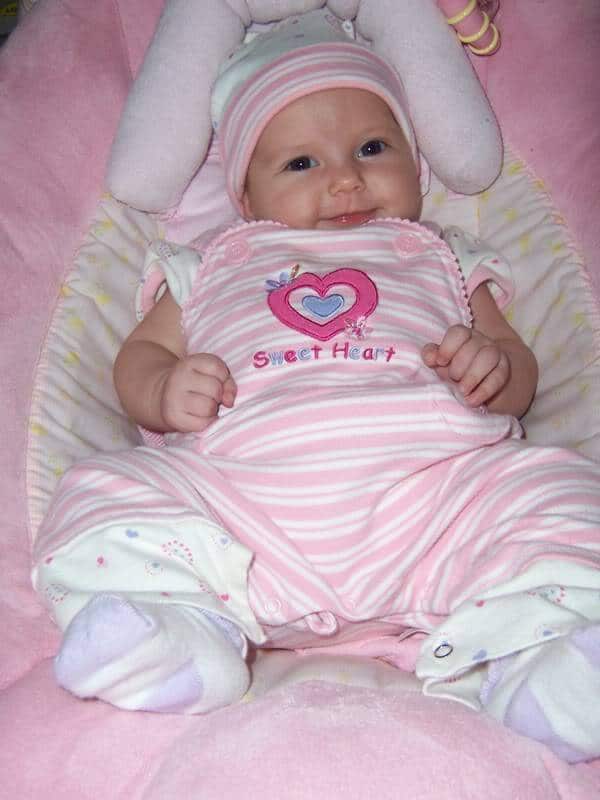 She will never have those bonding moments with her sister in which she tucks in her collar that once draped her neck, or straightens her skirt that once tickled her baby thighs. Some of her things would be preserved, of course, but otherwise, sold or donated, and she would never have that chance to share that with a sister. And this lump in my throat, imagining this play out, hurts me so deeply, I can't stand it.
And I really, really don't know what to do about it. I never considered how much the "last" pregnancy would weigh heavily upon my emotions and mind in trivial ways such as this.
Never miss a thing! Subscribe today for all kinds of crazy parenting fun!