This is what happens when Baby V's sleeping head began to roll off my shoulder just as the picture of Cecily "eating" her head was snapped. HILARIOUS!
Talking (and drooling) to friends at the AboutOne cocktail hour
We got all kinds-of dressed up for the Ubisoft 80's party.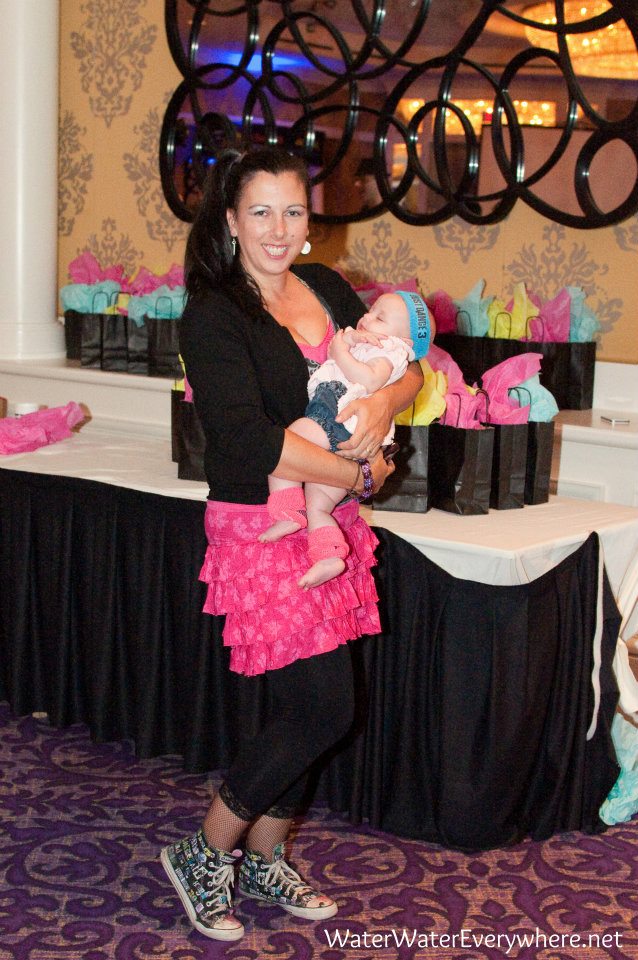 Baby V liked being dressed up at first…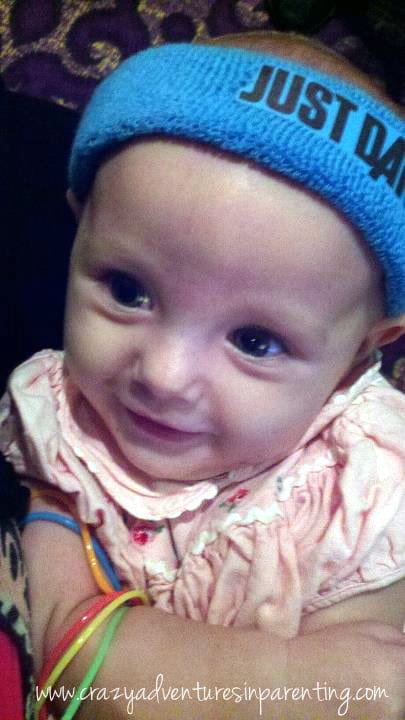 ..but that apparently Baby V wasn't digging it after all..
I didn't bring my camera, so I didn't take any great pictures to share, really. Other than the self portraits with my phone. And, as much as I liked not having to lug that thing around, I missed opportunities to take pictures because of it. If you have any of me or Baby V, can you share them with me? 🙂
What did you do when traveling with a baby? What sort of camera did you bring, or did you skip out on bringing one at all?