I was the unfortunate victim of being a thumb-sucker when I was young. This only helped my dentist (later orthodontist) stay in business, because I was quite addicted to that tasty kid-sized thumb. So addicted, in fact, I had created quite an overbite on myself, forcing my childhood dentist to give me a retainer in order to "control" it.
Apparently, though, that retainer my dentist gave me to control my overbite wasn't the best move, given my age. I was too young for it, as it ended up screwing with my adult teeth (or so sayeth my orthodontist). He chastised my dentist for what it did to my teeny mouth. (Side note: This is probably the only time in history anyone's ever called me a SMALL mouth. Ahem.)
Since my mouth was too small for my big-people teeth, and I had to have six freaking teeth removed in order to make 'em fit. Yowch! Painful oral surgery, spacers, night retainers, and more were how I spent more than a few years of my tormented adolescenthood. I became quite the pro at uncomfortably nubbing mashed potatoes and drinking dinner to withstand the pain in order to correct my teeth. (It's really no wonder I hate the dentist with the fire of a thousand suns to this day!)
Back when I had braces, they were the awful metal kind. You know, the uncomfortable, rip-through-the-sides-of-your-mouth, sharp kind? Yeah. I was a metal mouth as a kid, and NOT very happy about it.
However, after all the suffering I endured to get my teeth straight, I will never forget that first time out with my friends with my braces off. We went to the movies. I slipped my retainer into my purse and strutted that mall smiling at everyone I could find. I couldn't stop running my tongue over my smooth teeth. No more metal! It felt WONDERFUL!
I was freeeee! And secretly hoping that one day, once I became a mother, that I wouldn't have to watch any child of mine go through what I had to go through, I prayed they would all be born with perfect teeth. Unfortunately, it seems my eight-year-old will have to undergo treatments much like I did. His teeth are simply way too big for his small mouth and face. See?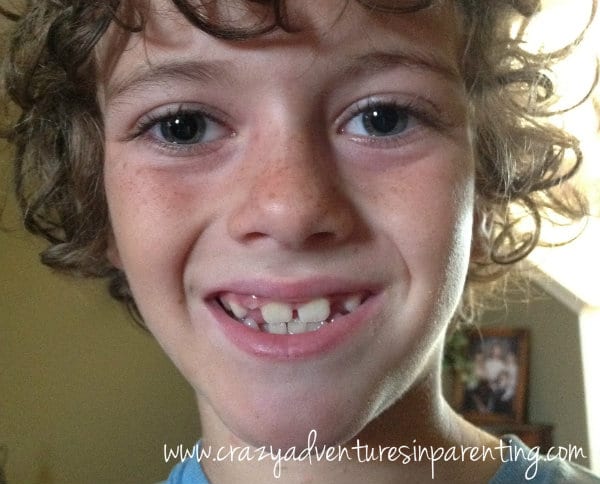 I'm grateful that there are more choices today on how to deal with mouths like ours. It certainly puts my mind at ease, but I'm secretly kind-of jealous my son could potentially avoid being a metal mouth as I was. Those metal brackets left "bruise" marks on my teeth, and it's continued to make me self-conscious even today. I'm eager to explore better choices for him given the advancements in orthodontic technology.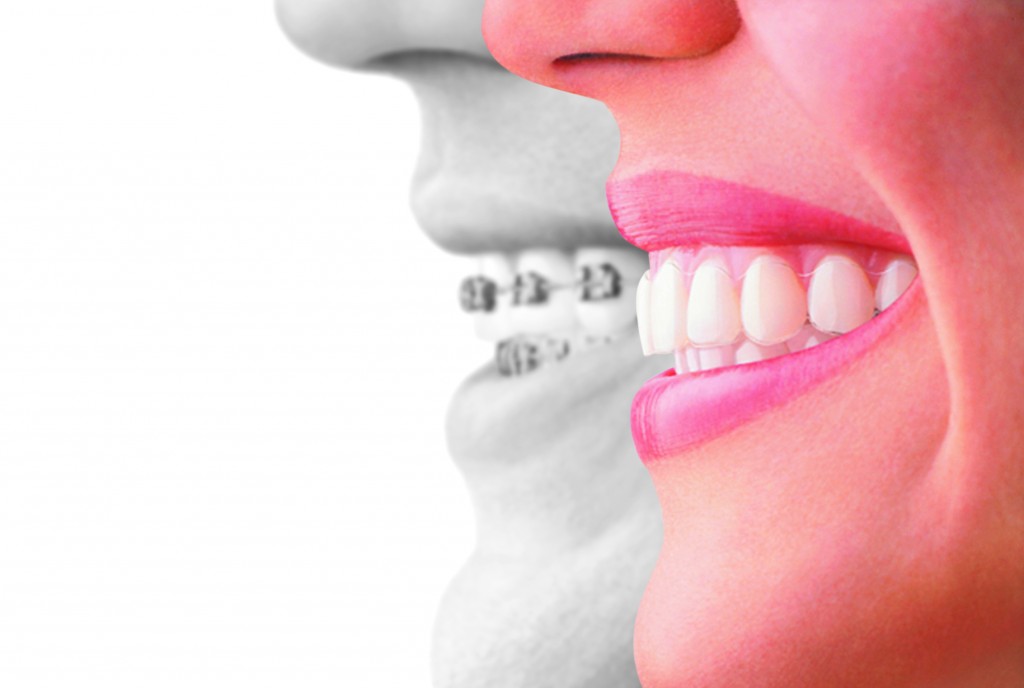 Have you heard about Invisalign before? I absolutely love how these appear to be a combo of the retainer and regular braces but in a removable, invisible way. I think it's pretty fascinating how it works, I know I would have much rathered having these as a child if I'd been given the option. What about you? Did you have braces, like me, or do you now?
You can see if Invisalign is right for you or your kids by taking their easy self assessment tool. You can also check out this neat interactive infographic about a study done on first impressions and straight teeth vs. crooked teeth.
The folks at Mom It Forward are hosting a pretty schnazzy Invisalign giveaway for a gift card towards an Invisalign treatment. You should check it out! You can even follow Invisalign on Twitter or Facebook. And, if you live in the San Antonio area like me, I have a sweet San Antonio Invisalign coupon to offer you if you're interested. Saving money, yo!
Disclaimer: I was compensated to discuss Invisalign in this post, but all excruciating dental treatments, wacky 1980's-90's outfits, and horrible perms are sadly my own.