It was a nice ten-day vacation plan – visiting family, going to the beach, staying a hotel with awesome poolside activities, all while spending good quality time with my children and husband. I was elated to click-click away on websites, booking resorts and prepping and gearing up for the much needed Douglas Family Vacation of 2012.
Until Baby V woke up swimming in snot the morning of our departure (Tuesday).
The poor baby was so congested and oozing from her nose, her eyes wouldn't stop watering, and she couldn't stop coughing. I paused our plans, putting them off a day, hoping it was just teething, monitoring her temperature and condition.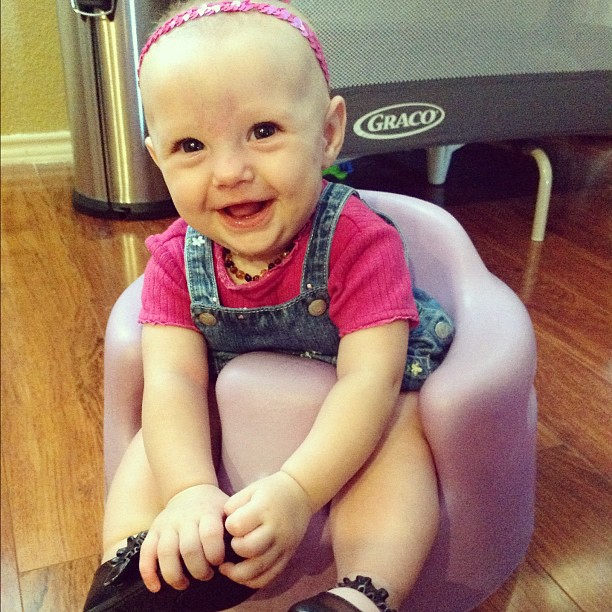 After another night of no sleep, she woke up slightly feverish and croup-y. We put off our plans at least a day again, to take her to the doctor and get her checked out.
My husband, by this time, was beginning to take it personally. He'd been fighting congestion himself, having already been seen the week prior. His doctor had called it a virus, prescribed some good congestion relief medication, and sent him on his way.
My oldest, too, tried to hide the fact that she wasn't feeling well, either. She wanted to go on vacation without issue, and tried to talk as little as possible to inadvertently share the fact she'd lost her voice, much like her dad, even if it meant lip-syncing "Happy Birthday" to her sister turning twelve.
Baby V was the third to contract the "disease" in our house, it seemed.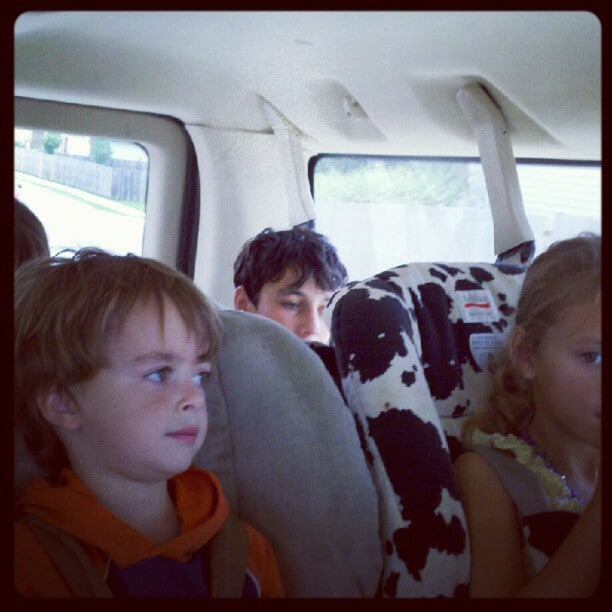 And while the doctor found nothing but the same mysterious "virus" my husband's doctor had diagnosed in him, we were sent home to give her more homeopathic remedies, breast milk and rest, while we decided whether or not we'd take the chance with three of our nine ill.
Fate made that decision for us before we had a chance to decide ourselves. Both myself and my oldest son are now sniffling and clearing our throats. The Douglas Family Vacation 2012 has become the Douglas Family Staycation of 2012, the first leg of which will be chock-filled with Vitamin C, Echinachea, Zinc, tea with honey, and chicken soup.
And naps. Lots of naps.
We're hoping that, within a few days, we'll all be on the mend, and no one else will have caught it, so we can enjoy some fun time close to home. We've already compiled a list of cool stuff to do locally, places we'd like to go and experience, along with some fun in the sun.
But first things first – we need to GET WELL.
Have you ever had to cancel your vacation plans before? What did you end up doing by staying home?