Glazed Strawberry Doughnuts
I've been on quite the strawberry kick lately. Between snacking on them with my kids, enjoying them in my smoothies, this strawberry acai refresher, and making them in cakes, I am excited to have them on-hand constantly.
A week or so ago, I pinned this recipe on Pinterest.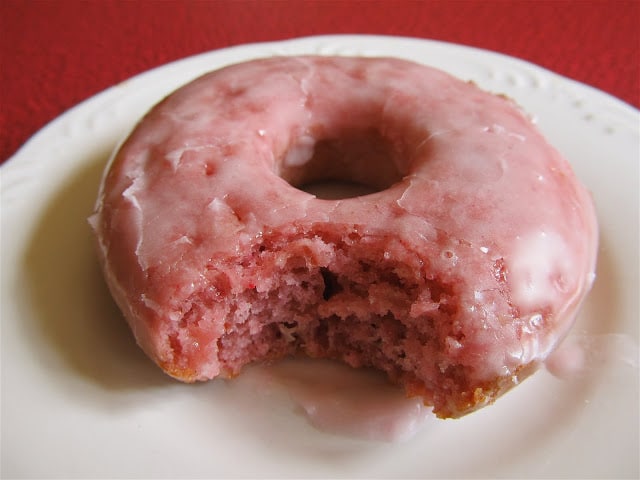 Strawberry Glazed Doughnuts
The day we had to cancel our vacation, I immediately got up to prepare these first thing that morning. I had to do something special to try to smooth over the disappointment everyone was feeling.
And this strawberry glazed doughnuts recipe was seriously that special. With a few modifications, I am happy to say these doughnuts were delicious and comforting at a time my family really needed it.
Can you just taste them?
I promise you, these are just as delightful as they look.
What do you think? Will you try these?