(We interrupt this program to bring you a special announcement.)
THREE-POINT-ONE MOTHER EFFING POUNDS, YO!
WOOHOOO!!
Okay, let me catch my breath.
Y'see, I was SO FRIGGIN DEPRESSED two weeks ago about not seeing a change on the scale in a good way. I was eating healthy, and working out, what was wrong? Seeing that scale go up just about knocked me down and kicked dirt in my teeth.
I immediately ordered a FitBit and started documenting what I ate using MyFitnessPal. OH MY STARS, you guys. Eating healthy or not, I was OVEREATING. I feel SO STUPID.
I'd eat a good, oatmeal-infused breakfast, with a couple cups of coffee, and eat consistent small meals a day throughout the day, a snack here or there (like an a energy bite). Little did I know, though, while I was revving my metabolism, I was eating too many calories, healthy food or not.
Together, the FitBit and MyFitnessPal have helped me stay active (because FitBit keeps track of what I'm doing, even how I'm sleeping) and MyFitnessPal keeps track of my food intake. And then, as if the universe suddenly likes me, they sync up together so they keep me updated on what I'm eating and how much I'm doing, all without my having to do much but log my food.
THIS PLAN WORKS. IT'S WORKING. I'M NOT BROKEN.
I didn't know what to expect yesterday when I measured myself and found no difference. I swore I'd see no change on the scale, even though I knew I should. I was afraid.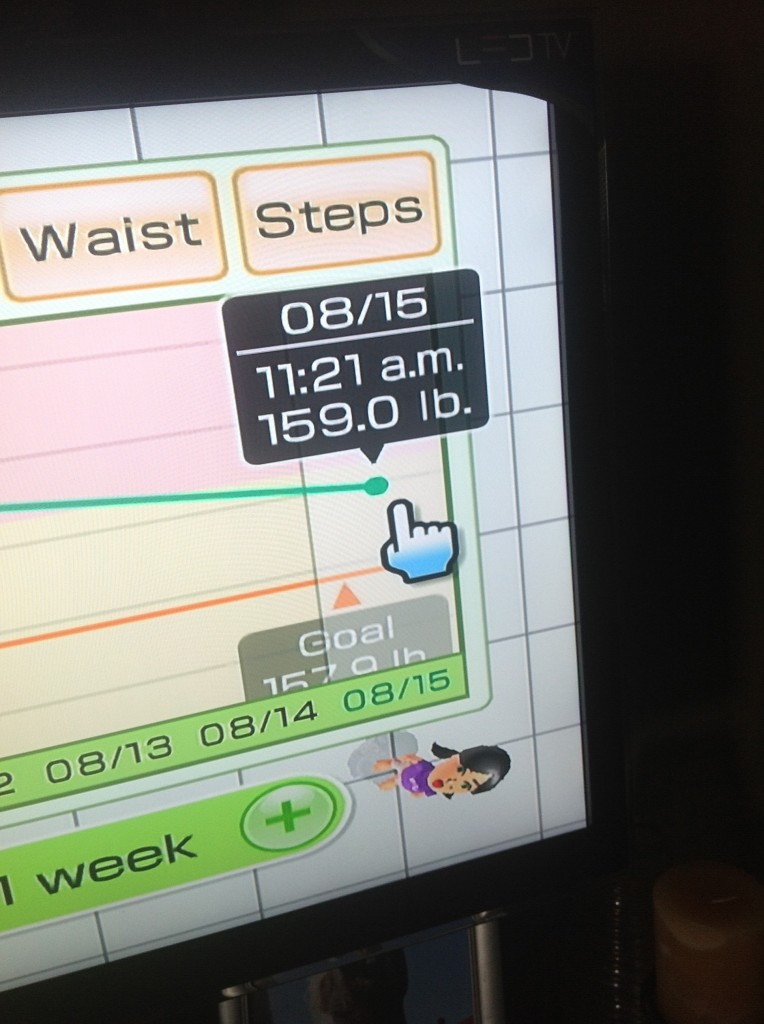 SUCK IT, BABY WEIGHT! I'm comin' for YOU!