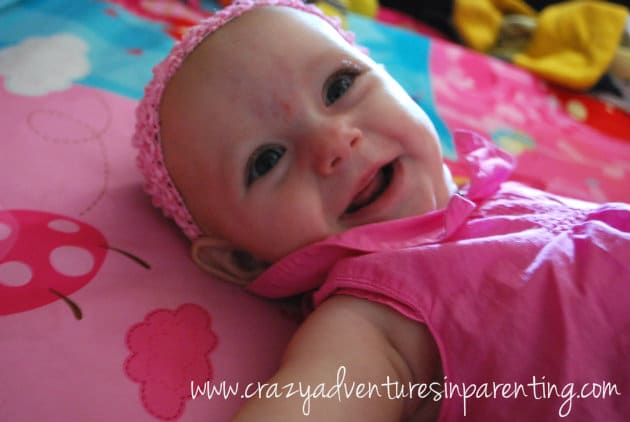 I'm almost well.
It's almost school.
V is almost sitting up.
She almost scoots across the floor.
My oldest is almost seventeen.
I can almost fit some pre-pregnancy clothes.
My five-year-old is almost in school for the first time,
and my heart is almost breaking.
I almost had V down for a whole two minutes before she went ballistic.
She needs me almost every second of every day.
Summer is almost over.
Fall is almost here.
I can almost feel the fall air upon me, but I almost don't want it to come because I don't want my daughter to go to school and leave me. Not yet.
What almosts are you experiencing right now?