It's been a couple weeks since I've updated about what we're up to here with our Operation Awesome School Lunch project. We are still motivated and doing it regularly, much to the kids' enjoyment, however, it's been a lot of repeats for dinner which then became repeats for lunch that you've already seen. In case you were wondering why there haven't been any substantial updates, there you go 🙂 However, here are a couple of new-to-you dishes we served, along with a couple of our weekly menus.
We made our ever-popular Chicken Broccoli Wreath and served the leftovers for school lunch, no utensils necessary! And it was simply fantastic cold, too (as there were enough leftovers for mom to partake in the awesome, too)!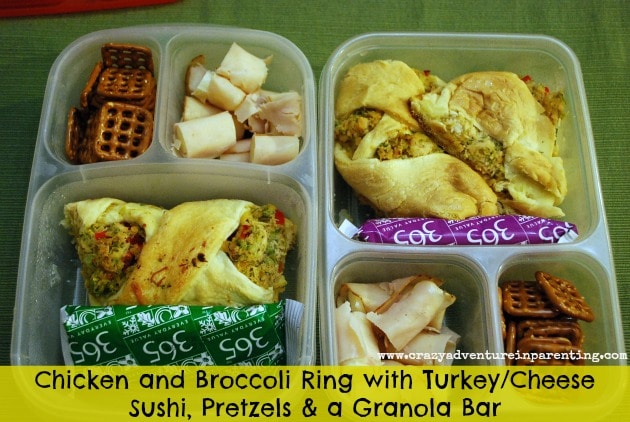 Next, we made a homemade macaroni and cheese, adding ham and broccoli to create this Ham and Broccoli Mac and Cheese School Lunch made of WIN.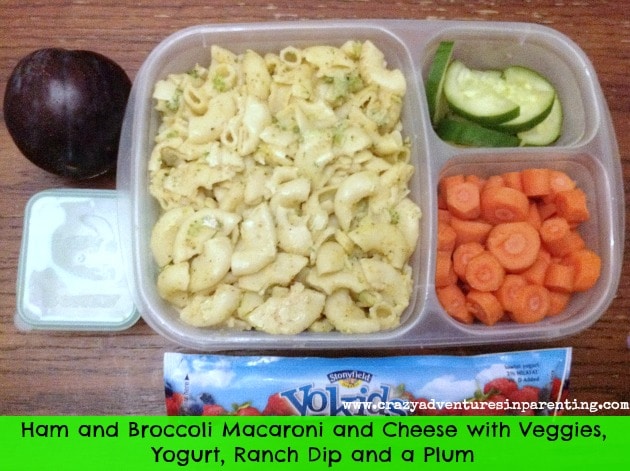 The kids wanted a homemade version of Lunchables, and we happily obliged with some sliced sausage and cheddar cheese. We chose to bag the meat so it didn't interfere, smell-wise, with the other food. Our homemade ranch pasta salad rounded out this lunch.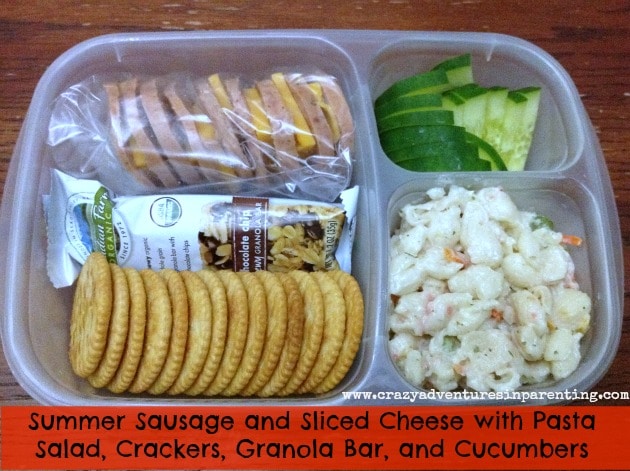 As for this shortened week, here's what's on deck:
What have you been up to with school lunches lately? Tried anything new and exciting? Have you bookmarked our Operation Awesome School Lunch page yet?