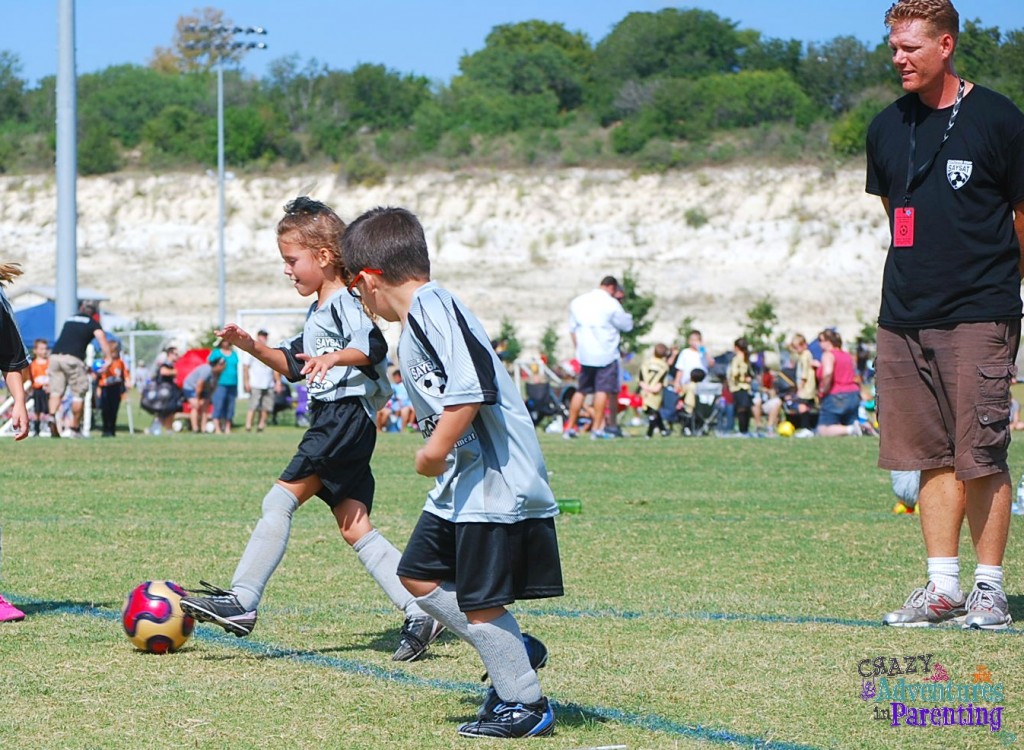 Once upon a time.. there was a sweet blonde-haired kindergarten princess who loved playing soccer with daddy, the King, as a her coach. After a game one Saturday, her mother, the Queen, surprised her with a fun, dress-up date to go somewhere special – a Royal Ball at her local Walmart!
Unfortunately, the kind, well-intentioned Queen forgot to bring a change of shoes for after the game, so the princess would have to be a Soccer Cinderella for her ball.
The Queen also failed to realize just how tired her Soccer Cinderella might be after playing her game that day.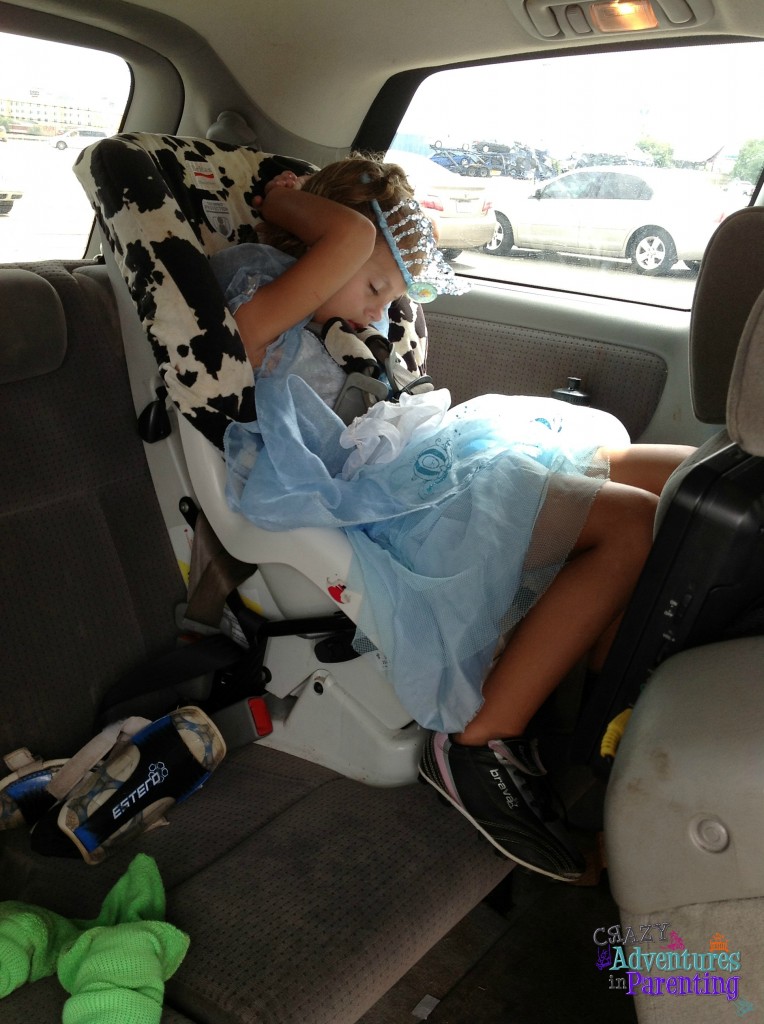 She fell asleep in her royal carseat. Whoops.
Once she arrived to her ball, though, with the Queen's Droid in one hand and ger sister's hand in the other, she was ready to enter and meet her prince! (Or, just play games, eat cake, and use the cool, new Disney Royal Ball app on Android and Apple devices.)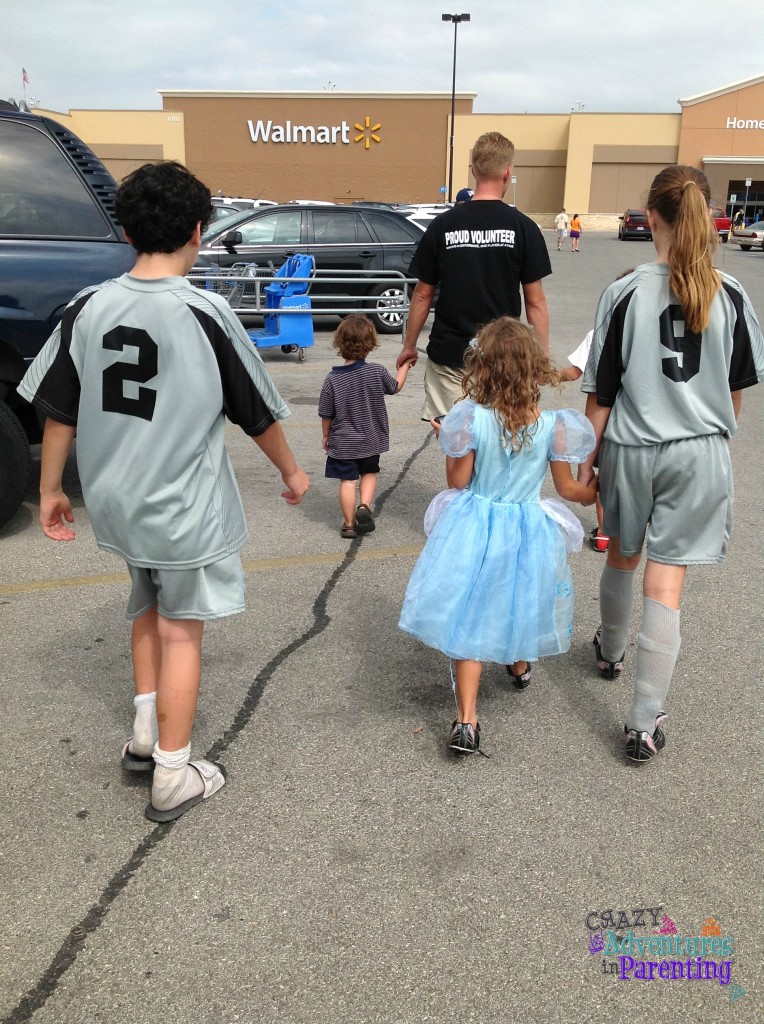 Upon entering the building, Soccer Cinderella was shocked to see tons of displays around the store with images so similar to her own. "Look, mommy! They're all dressed like me!"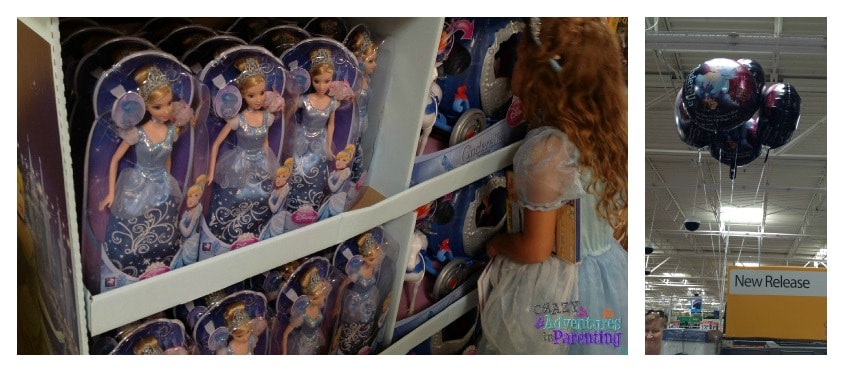 Suddenly, Soccer Cinderella was met by a lovely young servant woman who served her with fun coloring sheets, a flavorful slice of cake, and a cut-out for her pumpkins at home!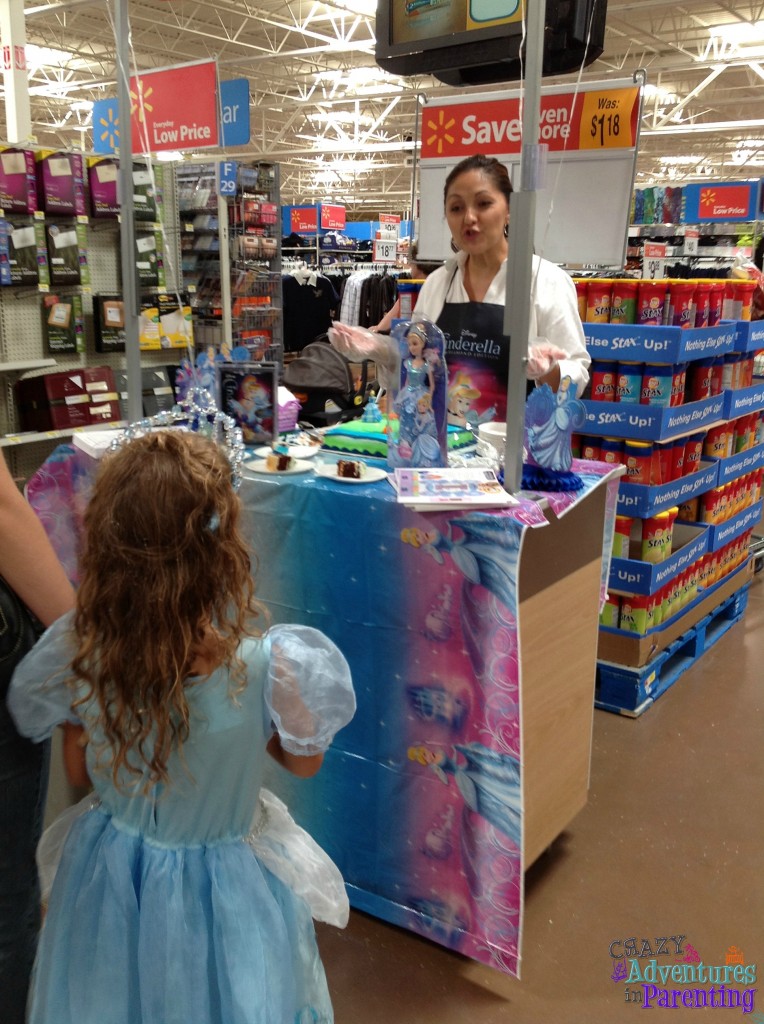 Soccer Cinderella excitedly waved to onlookers who passed her by, who oohed and ahhed at her dress. "Look, it's a princess!"
She even graciously posed for a picture or two on the app.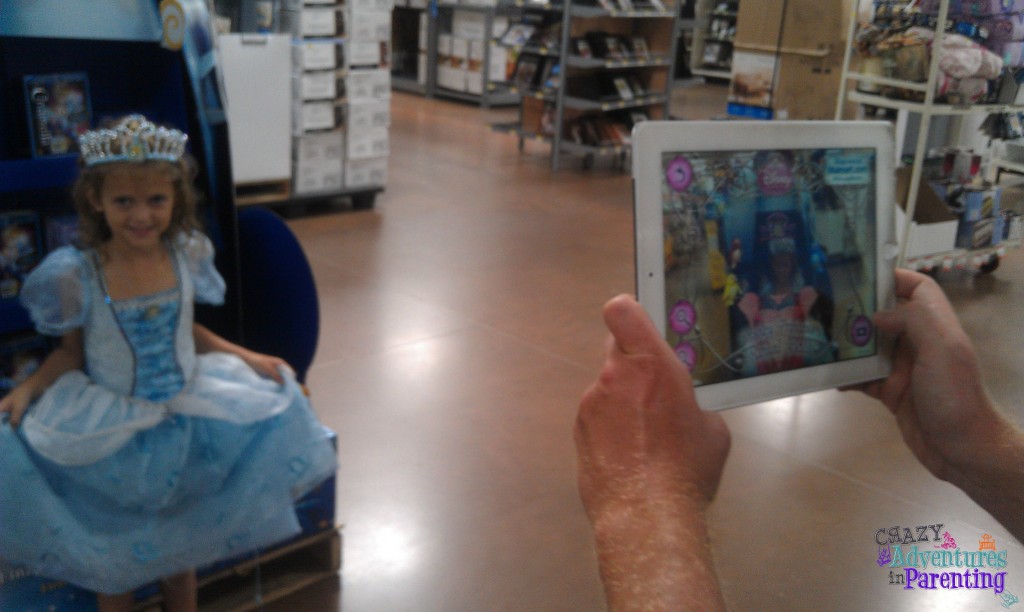 Soccer Cinderella was quite excited about this Royal Ball. And also about all the princess toys and dresses out on display, too.

She couldn't help but purchase the new release of Cinderella while there. After all, she and Cinderella are quite alike, you know. (Blonde, dressed alike, missing shoes.. ahem.)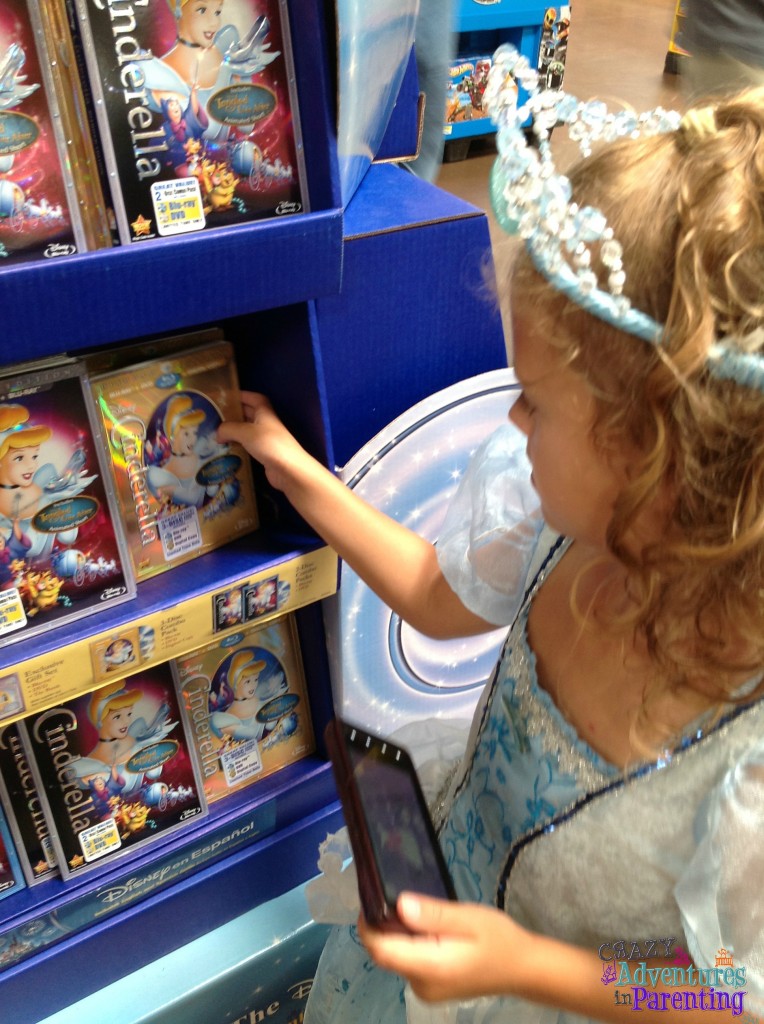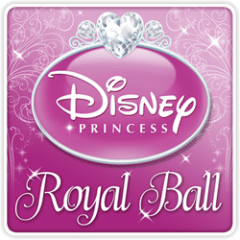 Would you like to join in on the Cinderella fun, too? Why not plan a little impromptu Cinderella party, download some fun Princess coloring sheets, dress up your little princess, and download this fun Royal Ball app to play with at home.
To unlock more outfits and features on the Royal Ball app, be sure to take it with you when you go to your nearest Walmart store to buy the new Cinderella DVD (ahem), and use the app in-store to see what happens! I'll be sharing more about our fun experiences with the app in greater detail in an upcoming post (but you can get a sneak peak by visiting our Google+ album).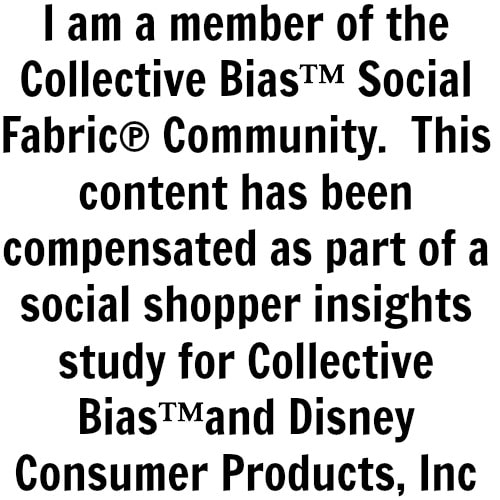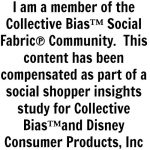 Also, be sure to mark this down, starting today there's a Disney Princess Pinterest Party that goes until October 31st, with over $900 in prizes to be given away! Also, there will be a Twitter party held on October 25 from 1-2PM EST. Check out playnexplore.com for more details. Fun prizes to be given away there, too, definitely check them out!
You can follow more Royal Ball adventures on Twitter using hashtag #DisneyPrincessWMT. You can even "like" Cinderella on Facebook and follow Disney Princesses on Facebook, too.