Once upon a time, there used to be gas attendants who would pump our gas and wash our windshields for us, checking our oil levels while taking cash payments with ease, or running credit cards for payment without incident. We would sit in the comfort of our vehicles, warm, dry, comforted knowing the attendants were taking care of us, our information safe in their hands. Nowadays, simply pumping gas OURSELVES, in our OWN HANDS has the potential for an identity stealing nightmare. Oh, how I miss the olden days.
A few months back, I had my first encounter of this type when my USAA debit credit card number became compromised. It was one of those hurryhurryhurry days, I was running on fumes, but I had to be somewhere, and I paid for my gas purchase at the pump. I was particularly concerned about the car full of kids I didn't want out of my sight, but didn't want to take forever to unstrap from their seats to go inside the smallish store, either. How many of us do that? How many of us pay at the pump out of convenience, paying at the pump because we're in a rush and have to get going?
Having never experienced this situation before, I totally freaked out when I saw an unauthorized charge on my online statement. With a little investigative digging, I realized the perpetrators had stolen my card number that day I hurriedly got gas, probably using one of those devices that can be attached on or near a gas pump. USAA was absolutely wonderful in handling that mess for me, thankfully. It helps to have a good bank have your back like that in a pinch.
That scary encounter was a huge wake-up call for me, though. I realized how vulnerable I was as a mother and military wife. I watched all of my info furiously, scared they'd scanned more than just my card number. What if they had other cards, my license, my military ID? I watched my bank, credit, and debit accounts diligently, but it was exhausting. I knew I needed help.
Recently, I created a Lifelock account, to protect my name, SSN, address, bank accounts and credit cards from threats of breach and/or identity theft. It feels really good to know a company like this exists to help protect people before something horrible happens.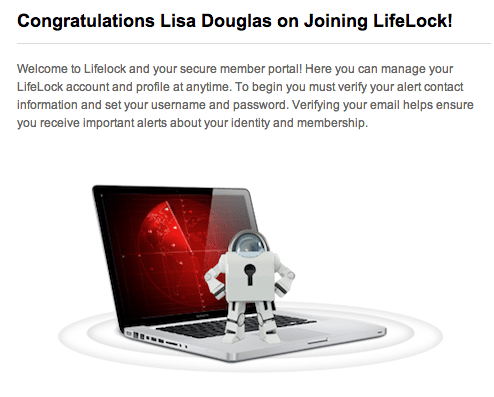 I'm particularly excited because I now know they are always watching my info for me, day and night, and are available 24/7 if I need them. I've also set it up so that they'll contact me via text if there's been any change in status.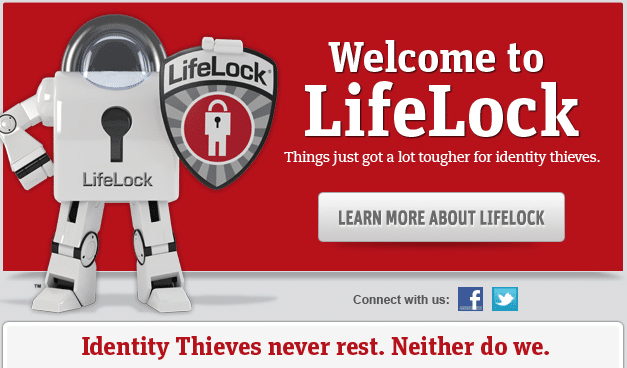 They're absolutely right – identity thieves never rest. I am so grateful that Lifelock doesn't either.
Speaking of Lifelock and the military, did you catch the Stars Earn Stripes show on NBC in the early fall? Celebrities competed with former military and first-responder personnel to compete for charity. My husband and I adored that show, and Lifelock was a huge supporter and contributor into making that show happen, donating thousands to first-responder and military-related charities, to include the USO. Here's a copy of the 100K Eve Torres' (from the WWE fame) won in the competition.
Being a huge supporter of the military, as well as helping to keep millions of people safe, are huge, huge pluses for me. I am proud to have become a part of the Lifelock family.
Lifelock memberships can be purchased for every member of your family, but one membership per person, because of your social security numbers. Here's more information about having your spouse join with you (which can be done simultaneously when you sign up):

Lifelock can also protect your children, too. Many folks don't realize that children's identities are stolen everyday, just as adults are, because children are easier targets since they don't use credit until they are older, often their identities being compromised go on for years and years before discovered.

Win it!
Would you like to win a one year Lifelock membership, value $110? This LifeLock membership will include:
Alerts of potential threats–both credit and noncredit related
Online access to a personalized dashboard showing current threats
Relentless monitoring for exposure of your personal information
Member services with local phone support—24 hours a day, 7 days a week, 365 days a year
Stolen or lost wallet remediation services to help cancel and replace credit and debit cards
Comprehensive recovery services if you become a victim of identity theft on their watch.
Please a comment below answering one (or all) of the following:
Have you ever had your information compromised before?
Has your wallet or purse ever been stolen?
With the holiday shopping season around the corner, are you concerned about your personal info and identity being stolen?
For additional entries, share this post via the social sharing buttons below, subscribe here, and please leave a comment for each entry method you perform! Every share is worth one entry, so keep coming back to share and comment to win!
Contest is US only, and ends November 19th, 2012 10pm CST. Winner will be chosen via Random.org.
I received a one-year membership to Lifelock to review for this post, but my story and credit information theft experience is, unfortunately, my own.