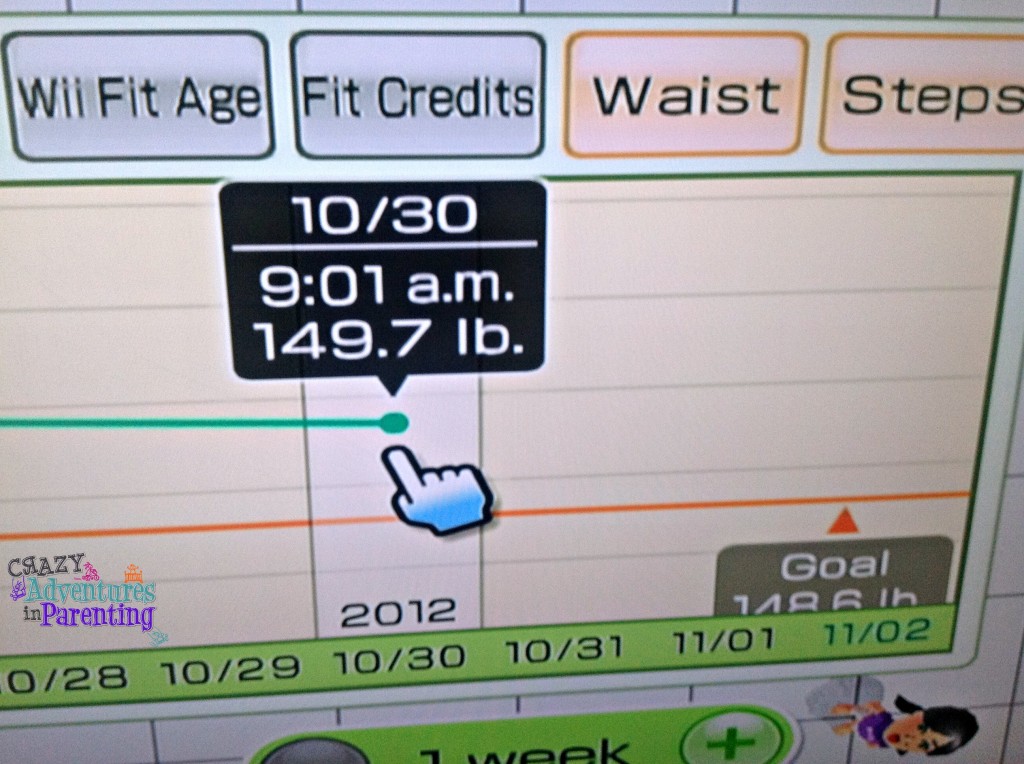 I. Am. Almost. There.
I can practically taste it.
In April, I knew I had my work cut-out for me. It hasn't been the easiest road. Having a verrrrrry difficult infant who clings to you like a drenched t-shirt makes finding time to work out almost impossible some days. (Note that I said almost, though.)
I've talked about the ways to incorporate your kids and housework into workouts before. There are days she won't let me go, that I absolutely have to work out WITH her involved. Difficult? Yes. Impossible? No.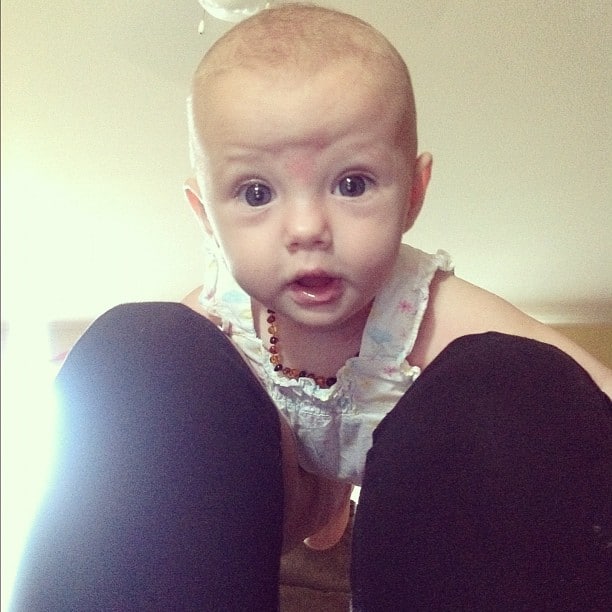 I can do this. I will do this. I am almost to pre-pregnancy weight again. It's been such a different road for me this time as opposed to last time, but I will succeed, because I won't give up.
Diet-wise, I'm eating convenient foods. Maybe that's the secret to my success this go-around, because she's practically still attached to me, and I can only eat several small meals, or a Clif bar, or a yogurt, that it burns off so quickly.
I am enjoying doing yoga, walking and running right now. I do tricep dips on a park bench when we go to the park, and push-ups, but no real weight training like last time, other than the repetitive up-down-up-down with the baby, lifting the stroller over curbs, or in and out of the car, or climbing at the park with the kids.
All in all, though, my eyes continue to deceive me. I am grateful for all these progress pictures, to prove to myself that my hard work is paying off. It's so funny to me how pictures are what proves it to myself, because my eyes continue to lie to me. Some days I feel as though I'm big again, and then I look at my measurements and pictures and realize, I truly am succeeding. I don't know why that is, though.
Don't get me wrong, I feel do feel great! I feel leaner, but some days I'll catch myself in the mirror and wonder if I'm doing alright? Am I making changes?
Here's the side-by-side comparison from April to now.
Almost there!!
What about you? Do your eyes and brain deceive you, too? Is the proof for you in the pictures and measurements? How are you doing on your weight and fitness goals? What are you up to?