This is it, folks. It's about to turn into March which means in one month I'll be celebrating my One Year Dietoversary! Whoa! In this past year, I've done the Wii Fit
, the EA Sports Active
, the Wii Fit Plus
, and EA Sports Active More Workouts
and I've lost almost 40 lbs. Wow!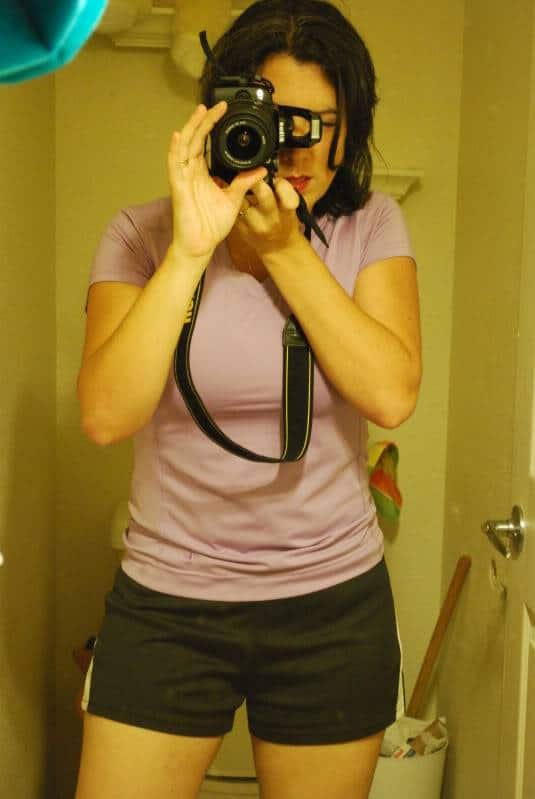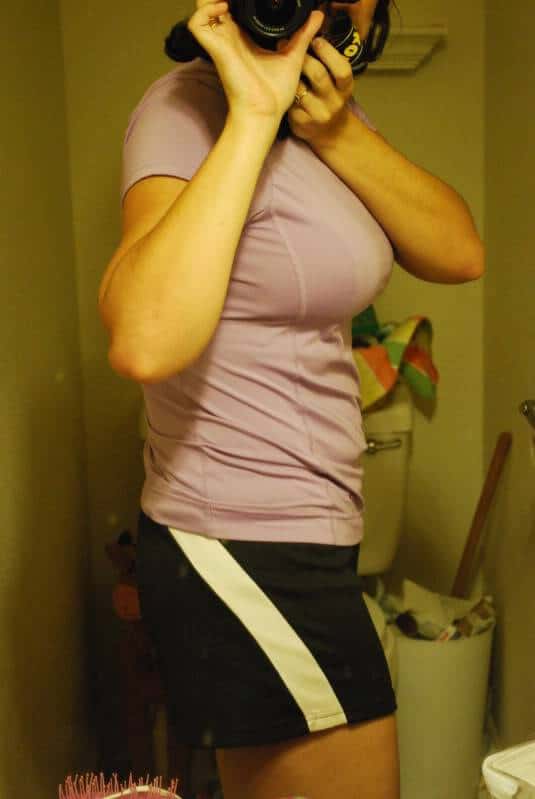 9/13/09
– clothes falling off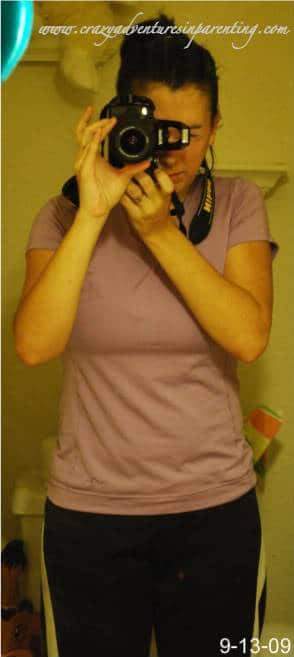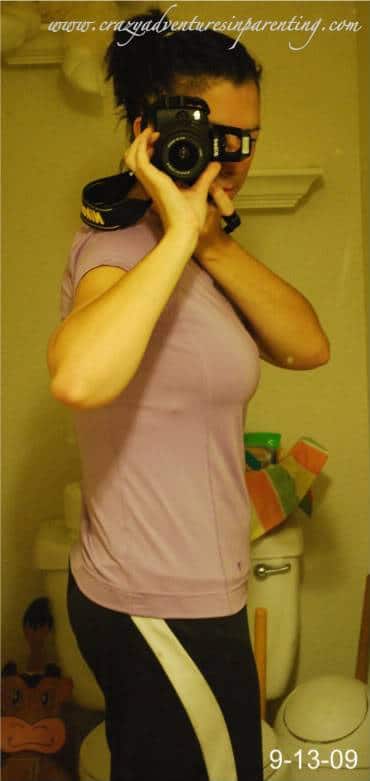 Today (bloated, ugh. Such a problem lately!)
I switched clothes because, like I said, my others were falling off of me. I want clinging clothes so I can see the changes.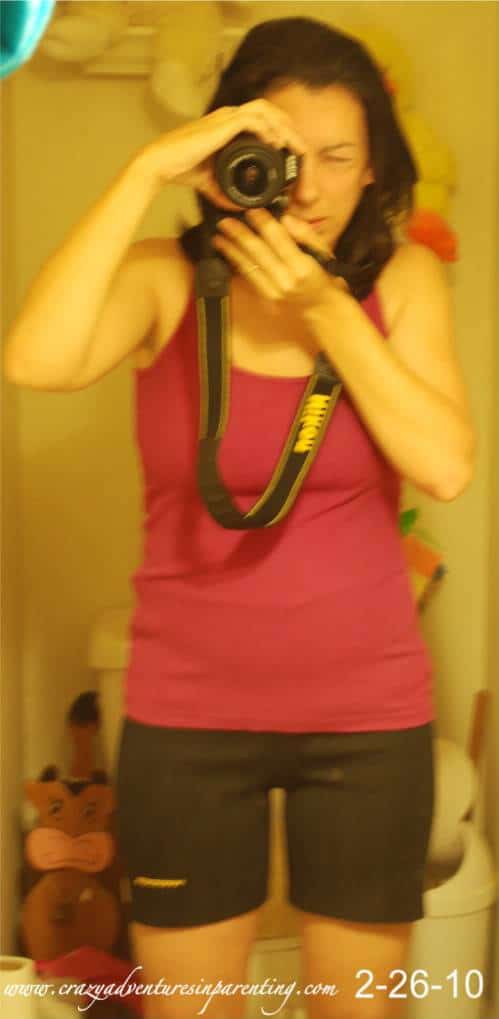 I've also added a back shot, so I can keep track of my back and butt, too. As you can see, I still have some work to do to tone my lower back area.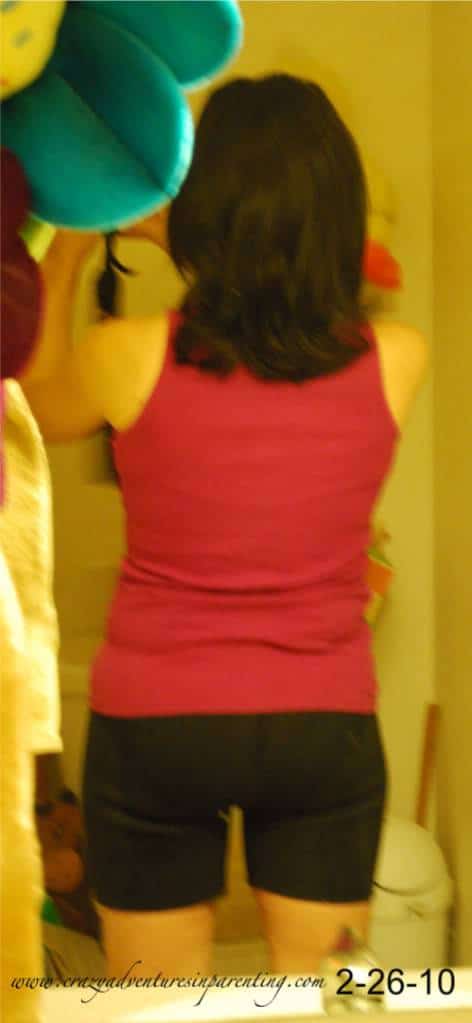 I look at these pictures and it's so remarkable to me to see the changes, because I don't actually see them with my own eyes everyday. Isn't that weird?! Don't get me wrong, I can feel the changes, and every so often I see my arms more toned, and see certain parts that have changed, but overall, I don't see that body when I see my reflection. When I look in the mirror, I see the person a few pictures up, still. It isn't until I take these pictures that I realize how well I'm doing, or how much I'm changing. It really, REALLY is a testament to how important it is that you photo-document your weight loss journey, if, for nothing else, to see the changes if you are like me and don't see them with your own eyes in your bathroom mirror.
Also, what else is important? Measurements. Take your measurements in various parts of your body, such as your arms, legs, neck as well as the typical waist and hips measurements, because at times (just like what's happening with me right now), the scale won't change much, if at all, but your inches? They will.
Unfortunately, despite the depicted changes in these pictures, I've hit a weight plateau again. In the past couple months I've been fluctuating between 136 and 141 religiously, and it's killing me to not hit the 130's solidly and stay there. So, my friends, it's time for Lisa to kick things up a notch.
Enter in the 30 Day Shred
with Jillian Michaels. Hoo boy! I've just completed day two and I can tell you, I ache. Ha! Together with the Shrinking Jeans ladies, I'm working out with them by participating in their Sisterhood Spring Fling! Want to join us? I plan to get to that 40-pounds lost mark by the end of the challenge, which also coincides with my One Year Dietoversary. I want to celebrate by being able to definitively proclaim that I, Lisa Douglas, am will be 40-pounds lighter.
Forty pounds. Wow! I can't believe I'm coming up on that! That will be quite a feat. I'm so excited!
How about you? How are your weight loss goals coming along, what do you have going on with yourself right now? I would love to hear all about it!
Never miss a thing! Subscribe today for all kinds of crazy parenting fun!