It appears that I'm going to need new work-out clothes. I had purchased Danskin capris and shorts from Walmart, but now they are sliding off my rear and hips as I work-out. Kind-of poses an issue when your pants are falling, and you have to stop working-out to pull them up, or they're being held up by the leg-strap on the EAS Active. Heh.
I went and found some Weider Neoprene shorts at the PX (on Post Exchange), which serve as work-out shorts that help with excess water weight. They feel funny to wear, because they aren't really breathable, but I must admit, they feel good compressing things in, making me sweat while I work hard. I ran 4 miles on the Wii Fit with them after I bought them, and I could definitely feel that I sweat more. I also bought a Reebok fitness ball to help me more with my core training. I'm excited!
I've also officially done it. The 30 lbs lost mark. I achieved it. The tummy bug helped me get over the bump, and it's become official – starting weight? 173. Weight today? 142. 31 lbs lost. W-o-w. I can't believe I'm knockin' on the door to the 130's soon. Holy crap!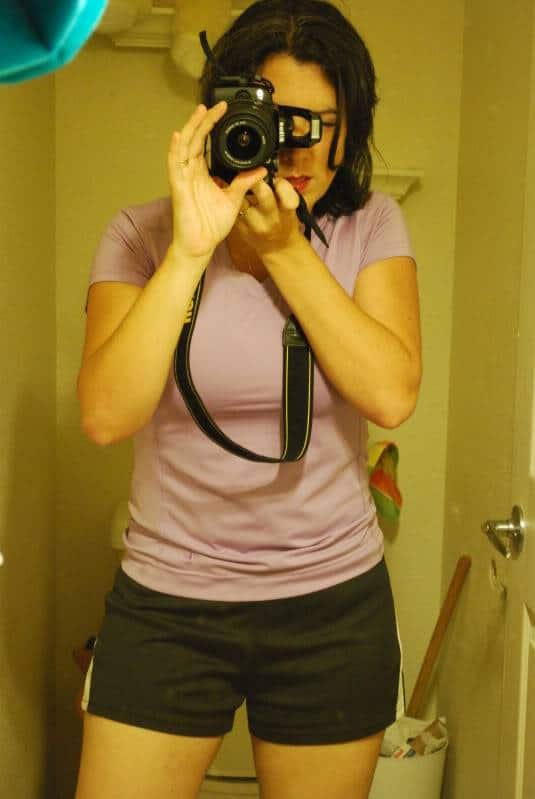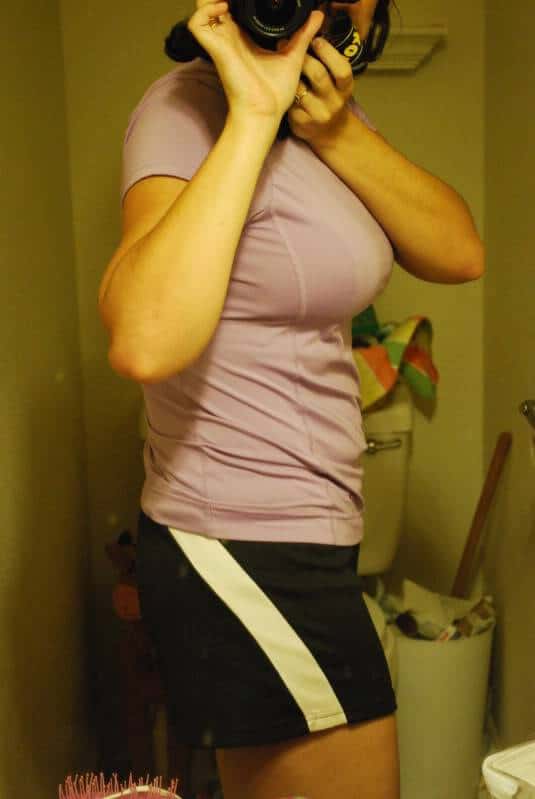 Today – can't even see definition in legs because capris are draping on me, hanging off. You can't tell by my stance, but my capri's crotch hangs lol. Shirt flowy, not tight at all anymore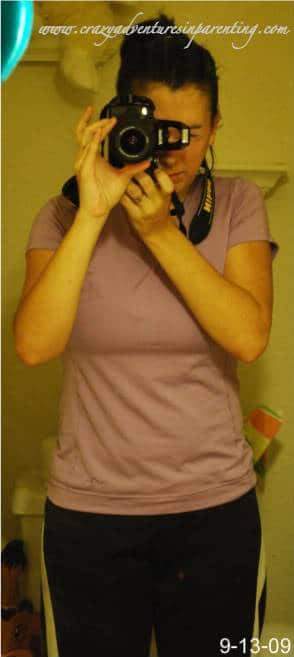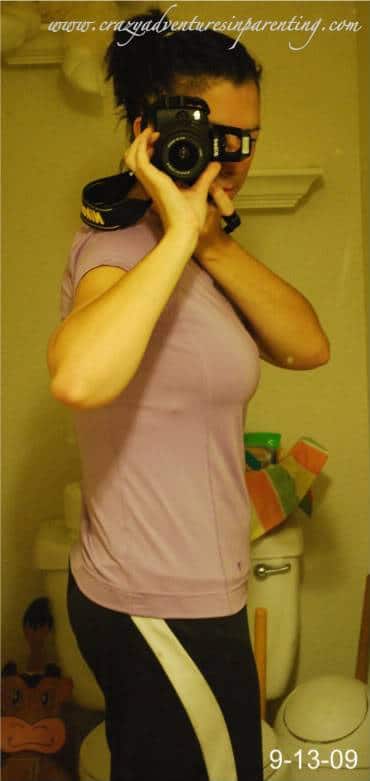 What I'm doing – Fitness: I'm still working out on the EAS Active everyday (or try to). I've upped my entire workout to "high" level now, beginning today (most were on high, I bumped up the remainder). After a few weeks, I'm going to change it up again, throw in extra stuff, take some out. I think I might swap out workouts on it, like 3 times a week do these, 3 times a week do those.
I try to fit in yoga on the Wii Fit a couple times a week. I'm also running almost everyday on the Free Run on the Wii Fit, too. I'm planning on adding walking a couple times a week, too. I've been doing recline twists off my couch to tone my obliques, but now that I've got this fitness ball, I plan to do a lot more with my stomach and core.
What I'm doing – Diet: I'm still on my no-or-low sodium diet, eating only chicken or turkey, steering clear of red meat, oils, fats, salts and sugar. It's become a way of life for me now, it really has. But I still cheat every now and again, because it's okay to give in every once in a while and not be so robotic about it. Besides, once you get into a good routine where it's almost automatic, it's alright, so long as cheating doesn't become cheating and mainstream again, you know?
I've begun eating Power Bars, because there are times in the afternoons when I could use a jolt, or something good after a work-out. I find the "Triple Threat" Chocolate Toffee Almond and Chocolate Caramel Fusion to be especially awesome.
I'm still drinking "my shakes" daily with Slim Fast Optima in Creamy Chocolate with skim milk, water, 1 tablespoon peanut butter, one-half banana (I find freezing your bananas works best), a dash of cinnamon, a couple ice cubes, and my most recent addition to my shakes – psyllium husk fiber from GNC. After I make my shake, I drink some water (to help with the fiber) and ensure I keep drinking throughout the day. Fiber is a very important part to losing weight, but also in keeping healthy, too.
What about you? I want to hear from you out there, are you dieting and exercising? What are you up to?
Never miss a thing! Subscribe today for all kinds of crazy parenting fun!