Once upon a time, I owned one of those RCA huge box TV thingamabobs that weighed as heavy as a Mack truck. Before flat screen TVs, that was all their was, and I was always fearful it would fall and hurt one of my children. We kept it as low as possible, on a TV stand, but it still scared me to pieces at the monstrous size of that beast.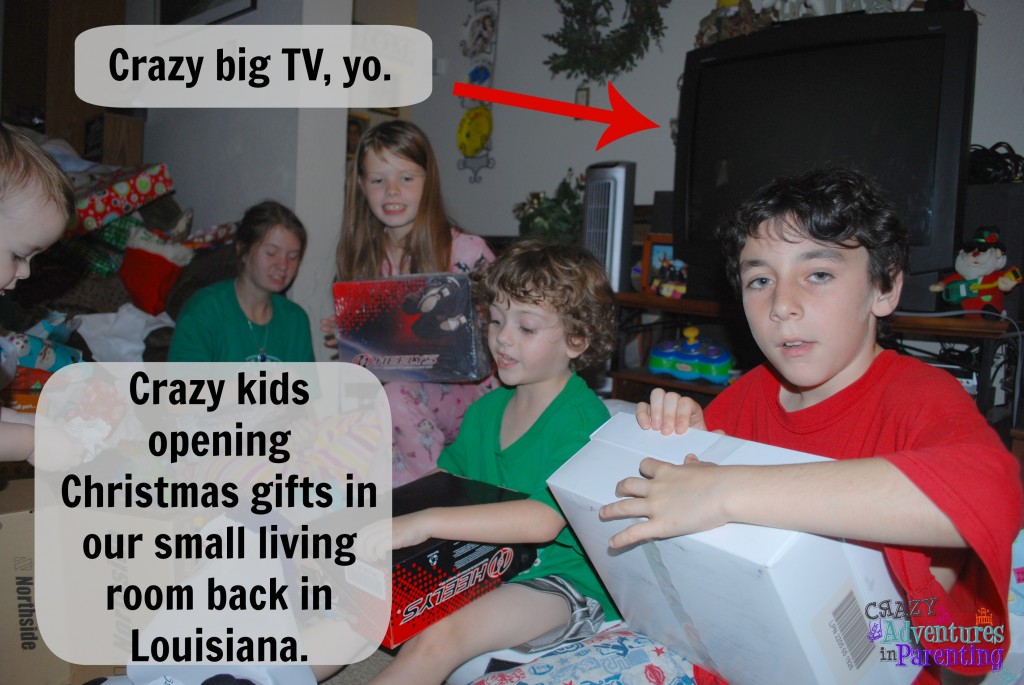 The day we went with an LED TV was a superbly happy day for me and a parenting win in my book, we moved that big honker of a TV out of our living room and into our bedroom, away from our children, happily setting up our shiny new TV on a mount in the living room, and away from our kids' reach. (We've since done away with the big honker altogether.)
However, the last two Christmases we decided to upgrade the kids' TVs, too. The first Christmas, while we were still in Louisiana, their play room was the smallest bedroom we had, so the TV we purchased was a small one. Last Christmas we went bigger for them, scoring a great deal at Walmart on a nice Samsung for them that matched the two Samsungs we own downstairs.
But I continually worry about it being within reach of the kids. Couple that with it being in a large cabinet that takes up a lot of room, I felt a playroom spruce-up was in order.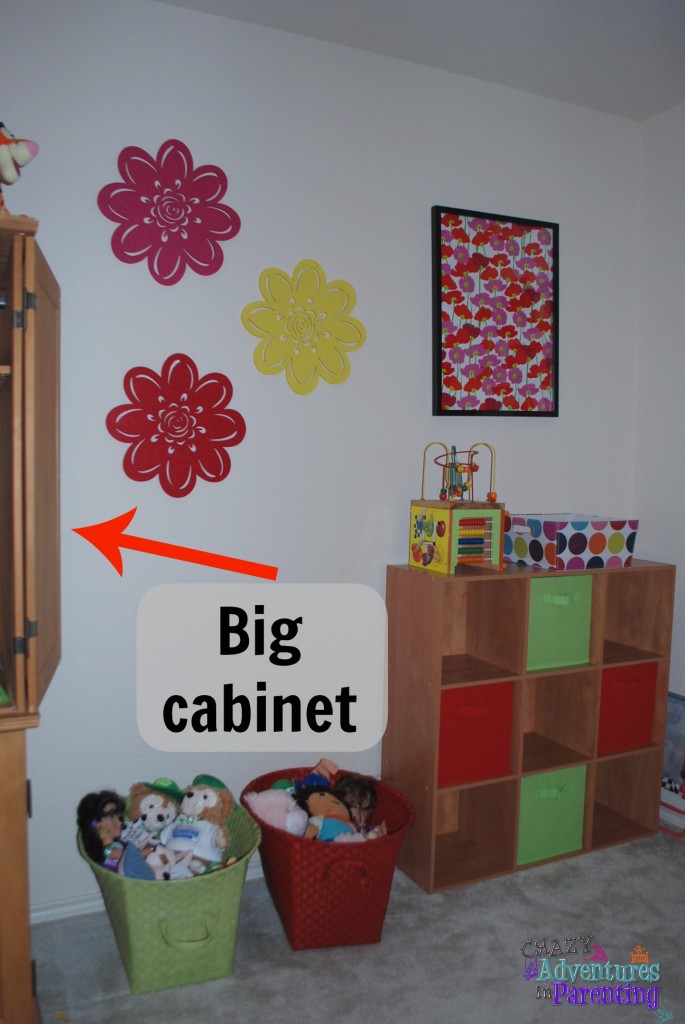 We recently decided it would be safer to put the kids' playroom TV on a wall mount in their playroom, and get a smaller, lower profile cabinet for their playroom. This would save a lot of room, give them more room to play and hang out, and freshen things up a bit.
The wall mount was nowhere near as hard to install as I had imagined it would be. My husband used his handy dandy stud-finder (insert inappropriate joke here), following the directions and had our children's TV up in no time. This mount is also a "full motion" mount, which means it can tilt and move outward, which is helpful for us when having to contend with game system wires. (The full playroom reveal will happen soon! No sneak peaks yet!)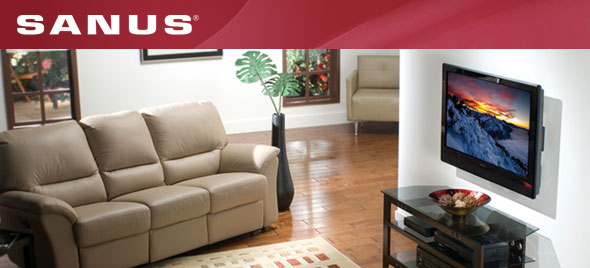 Now that Baby V is crawling and pulling herself up onto things, I am growing increasingly concerned with what is within her reach. And right now, that cabinet upstairs something that scares me.
Even though flat screen TV's have weighted stands to hold it in place, they still pose a tipping risk, and they aren't as lightweight as you might think. Sure, they aren't nearly as heavy as the big honkin' TVs we used to own, but it's not something I want falling on any of my kids, ever. I think this wall mount for TV safety is the best solution.

Win It!
Would you like to win a Sanus TV wall mount for yourself? Please visit
TVSafety.org to learn more about available solutions to increase TV safety in your home, and leave a comment telling me something you learned from the TVSafety.org website for one entry.
For additional entries, continue sharing facts you learned from the TVSafety.org website, share this post via the social sharing buttons below, subscribe here, and please leave a comment for each entry method you perform! Every share is worth one entry, so keep coming back to share and comment to win! (Should you share on Twitter, please use hashtag #TVSafety)
Contest is US & Canada only, and ends December 3rd, 2012 10pm CST. Winner will be chosen via Random.org.
This is a sponsored post, but my need for TV safety with a crawling infant including kids who like to smear their grimy fingerprints on TVs is all my own.