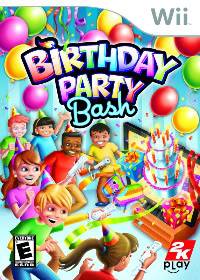 I've mentioned before our love for the Wii and playing video games. I grew up playing them, love them! Heck, I've even lost weight doing playing 'em (as you already know). It was a no-brainer to say 'yes' when offered to try a new one for our family (thanks Mom Central), and this one I consider truly unique – a birthday party game called Birthday Party Bash
. It arrived just in time for my daughter's birthday, too!
Birthday Party Bash
allows for you to share remotes, so that up to twelve people can play. Recall all the classic birthday party games, like Pin the Tail on the Donkey, Hot Potato, Musical Chairs and more? Using the Wii remotes, you can play and compete against other party-go-ers, along with customizing your ultimate party, choosing among the different themes offered for boys or girls.

Included with the game are a stack of birthday party invitations for you to use, and a Duncan Hines coupon for a Buy-1, Get-1-Free on any Duncan Hines product. Cool, huh?
To make the most out of your bash, you absolutely must check out BirthdayPartyBashBlog.com! They have some unique party recipes to make, along with great ways to help plan your party, to include a check list. There's also some great suggestions, such as utilizing the 'down time' between players sharing remotes to do birthday-related crafts to keep them busy. Also on the website is the recipe to making the Birthday Party Bash cake, along with the template for the Birthday Party bash logo. They really have totally thought of everything!
We had a bit of a rough time for my daughter's 9th birthday last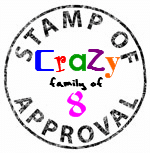 week, because we had 3 of our 6 kids sick, so this really made her birthday more special, since we were unable to go to Chicago to see extended family and celebrate. We created our own party, and it was a lot of fun! Definitely worthy of our "Crazy Family of 8" Stamp of Approval!
My kids really love playing this game. Even my teenager created a rockin' party. I particularly think it's cute to see them compete in these cute games. Here's some shots of my children partyin' it up.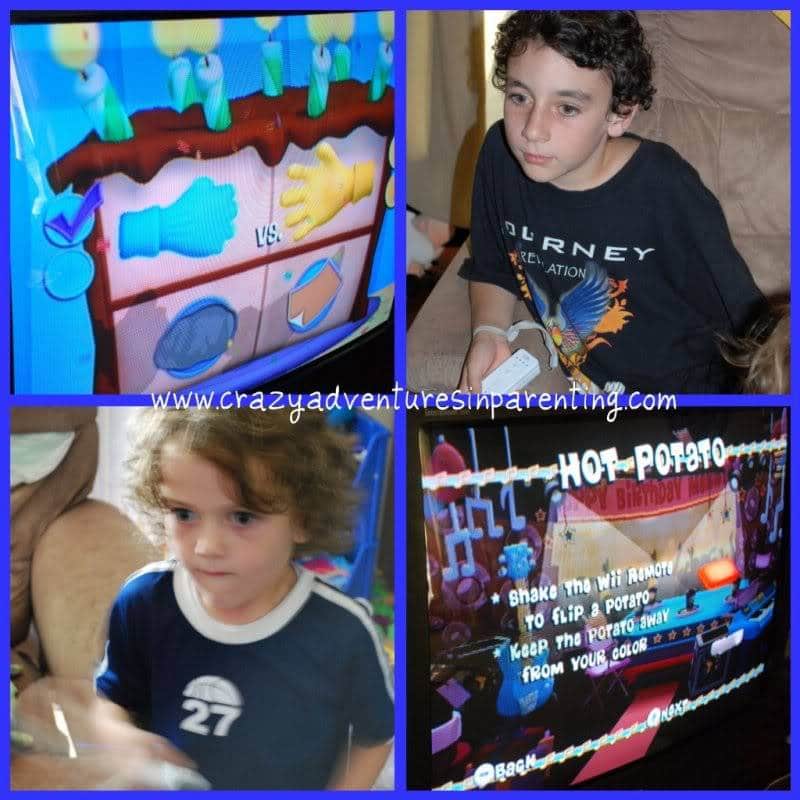 I love how the Wii character that wins does a split to celebrate. My five-year-old decided to do the same.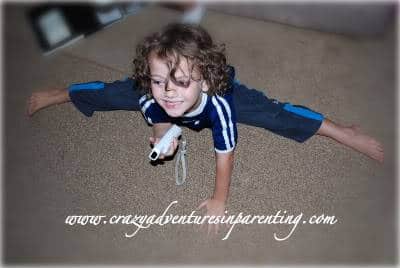 (How does he do that!?!)

Never miss a thing! Subscribe today for all kinds of crazy parenting fun!