As if you didn't already know this, we have a BIG family. And with a big family comes big food costs. It's actually the most expensive thing we need to budget for. (More than our mortgage!) Being a military family, though, we have the opportunity to shop at the commissary, which is fantastic (and something I've discussed previously). The commissary helps us save money by offering lower prices on (most) of their products, as well as a significant tax savings, being their store is mostly tax free. #groceryshoppingwin
It's easy to meal plan while shopping the commissary, as commissaries offer their sale fliers online. They accept manufacturer coupons, and offer some spectacular in-store coupons, too. But their newest partnership and promotion with General Mills is one that I'm pretty excited about.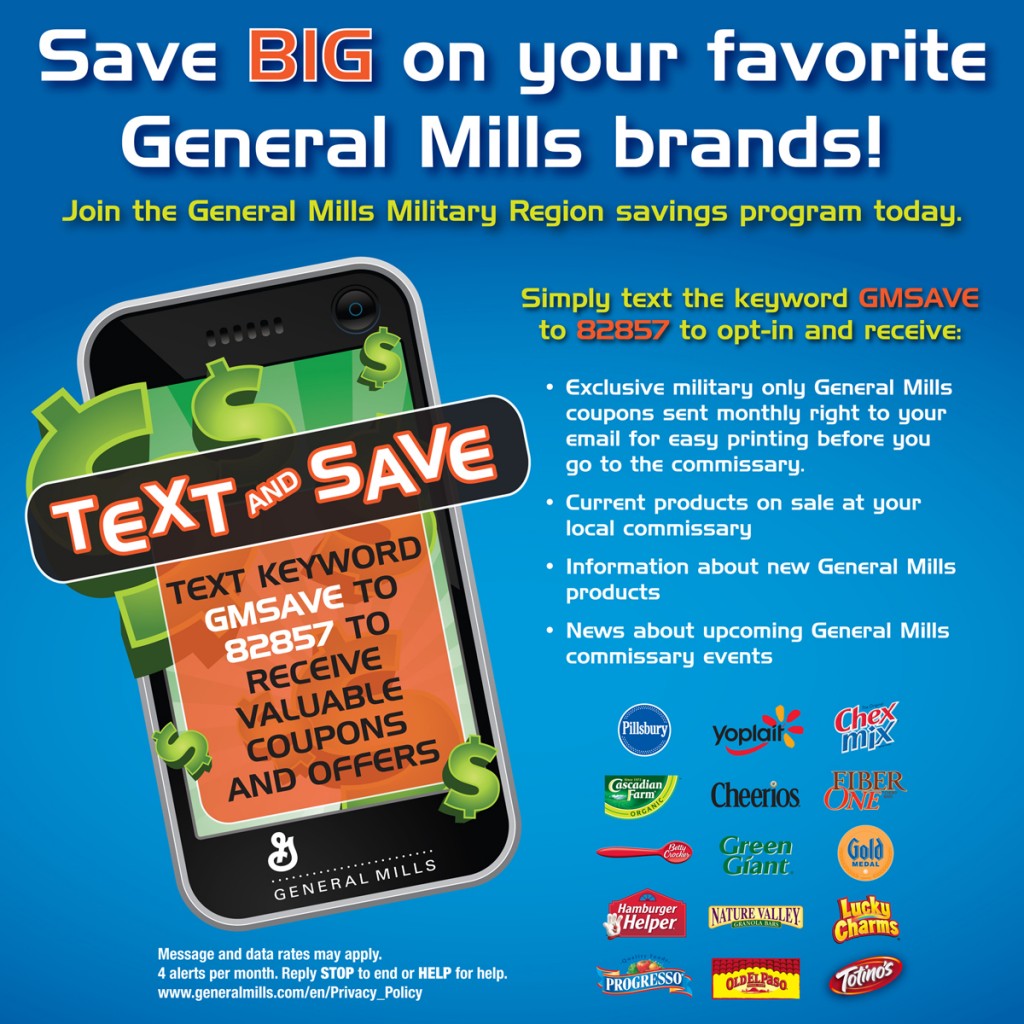 General Mills Military Region Coupons and Offers is a new, military-only program that military shoppers can now use to sign up and receive great coupons and offers via email. It won't take place of the favorite in-store coupons, but add an extra benefit of having coupons to print from home to shop with, too.
As any shopper, commissary or otherwise knows, the in-store coupons are a limited supply, and sometimes sold out when you arrive. By becoming part of this new and exclusive group for only military families, members will receive, review, and print these coupons before they go shopping at their local commissary.
To join, text the keyword GMSAVE to 82857 to opt-in* and receive:
Exclusive military only General Mills coupons sent monthly right to your email for easy printing before you go to the commissary.
Current products on sale at your local commissary
Information about new General Mills products
News about upcoming General Mills commissary event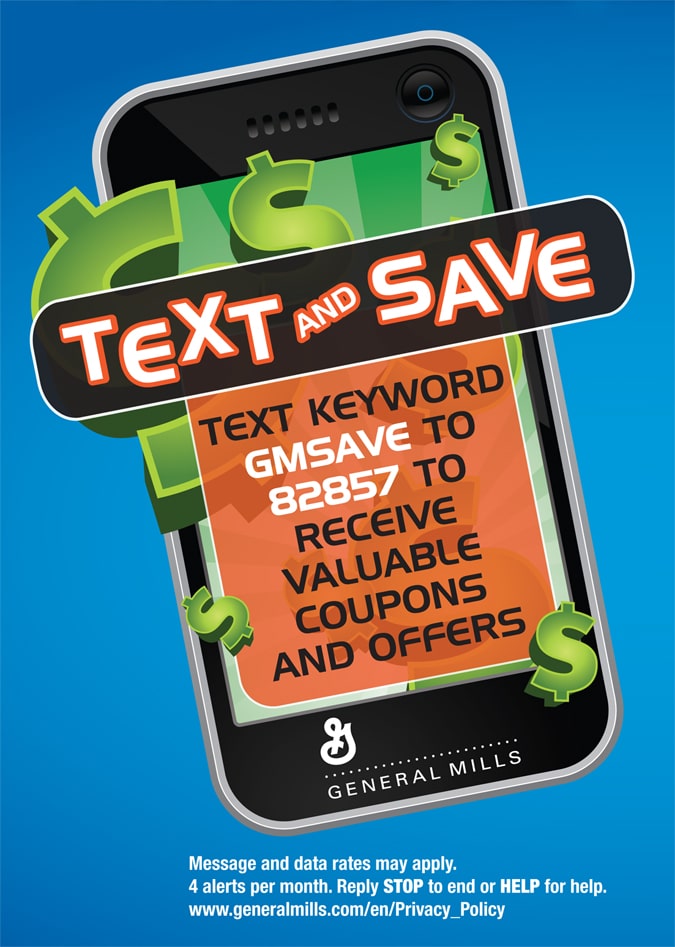 At this time, since the commissary does not allow mobile coupons, these coupons will be sent through the email once or twice a month (upon registering, you will be asked to supply your email address). But, when the commissary begins enabling the usage of mobile coupons, this program will already be in place, because you signed up using your mobile phone to begin with.
Of the two emails you will receive a month, one will contain military-use-only coupons, and while this program uses Coupons.com technology, the only way to get these coupons is through this program.
I already use Coupons.com, and I'm excited about additional ways to save. Aren't you?
What do you do to currently help you save money while grocery shopping?
*Message and data rates may apply. 4 alerts per month. Reply STOP to end or HELP for help. www.generalmills.com/en/Privacy_Policy
This is a sponsored post on behalf of Global Influence. My opinions, big military family, and love for saving money is my own.