---
2013 is going to be a fantastic year – a year where we collectively focus on the happy and the joy in our lives. What makes you happy? What is it that you do that you can't get enough of? What makes your soul shine, your eyes beam, and your insides sparkle?
Happiness is so very many things for me, and on Wednesdays I plan on sharing the answer to that. Every week, here, on Twitter, on Instagram and Facebook. You can follow along by using the hashtag  #happinessis on Twitter and Instagram.
---
Happiness is… my nudey baby trying to climb into the bath after her siblings. Even though she hated the bath that night, I love how excited she is to watch them.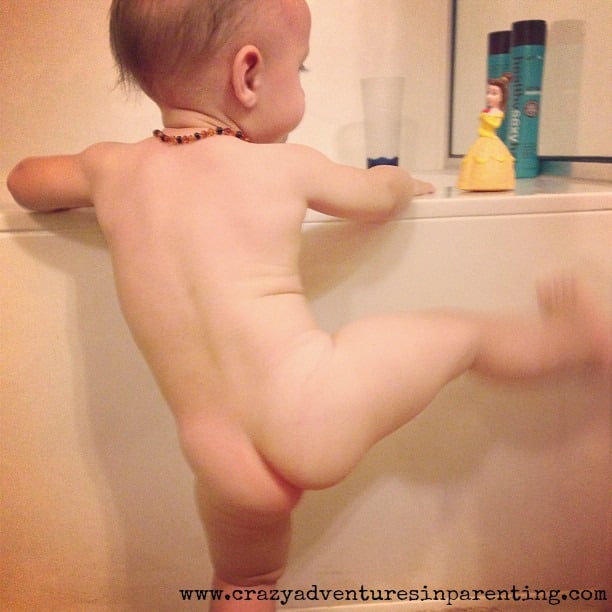 Happiness is… Biscoff Spread. OMGOSH SO GOOD. Please take the teaspoon away so I can create recipes with this and not eat it by the spoonful all the time.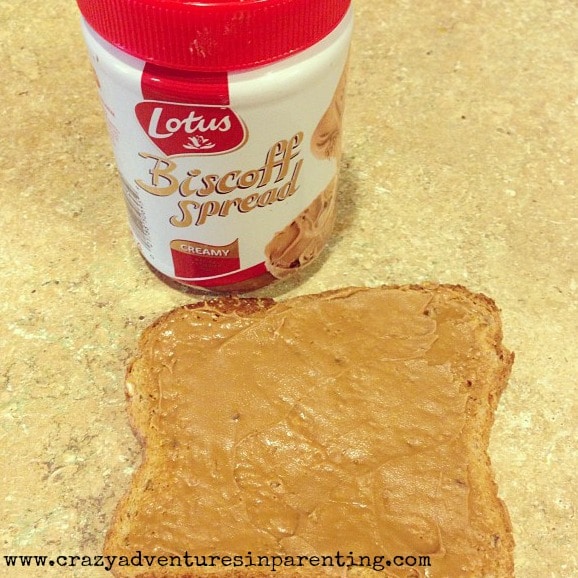 Happiness is… watching Baby V attempt to play dress-up for the first time all by herself. Dumping all her little baby costumes out, she knew exactly what she was trying to do, even if her bathing suit was wrapped around her neck like a scarf.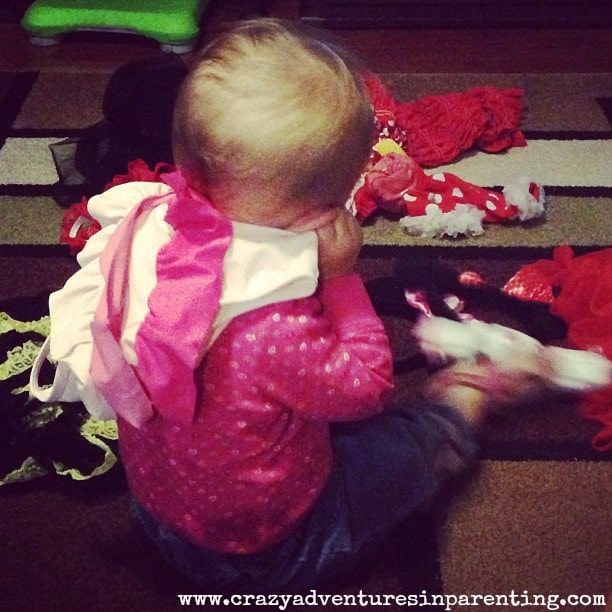 Happiness is… creating a fancy, Valentine's-inspired heart-shaped braid hair-do for my kindergartner that she loves.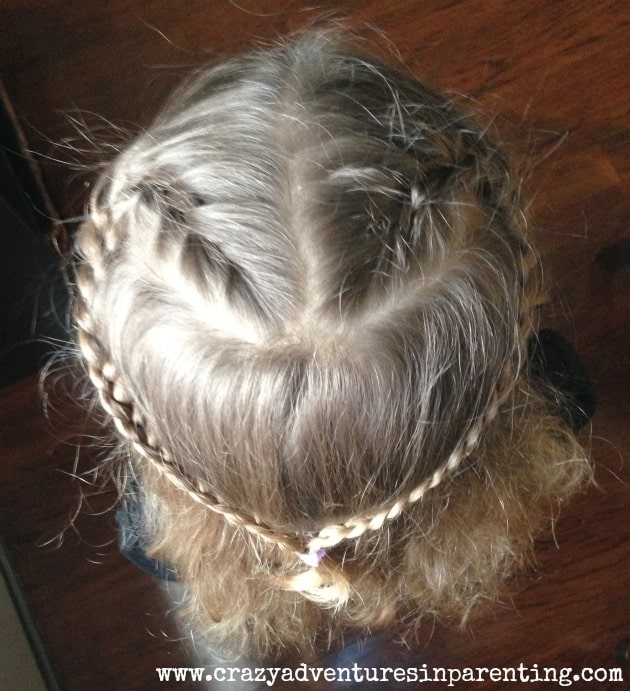 Happiness is… playing Lalaloopsy with big sister.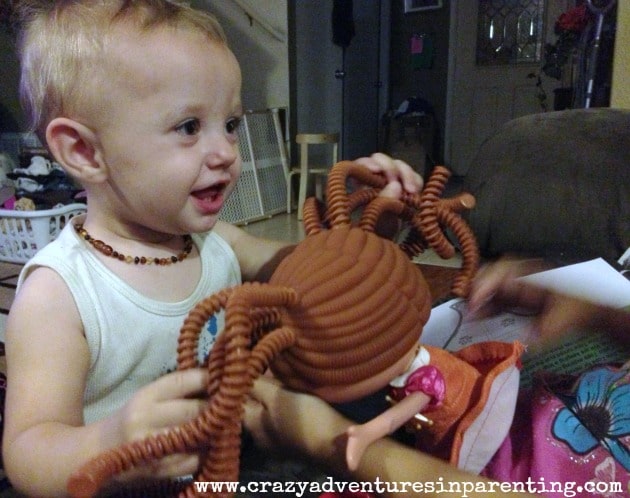 Happiness is… adding trail mix to my oatmeal. Sooooo good!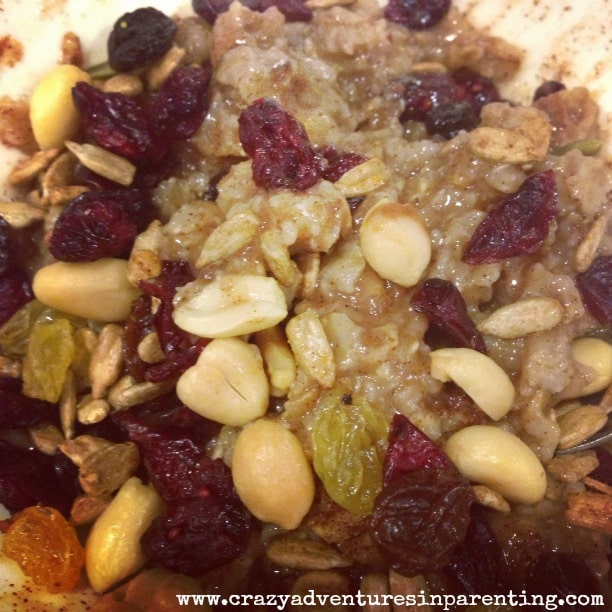 Happiness is… watching Baby V DEVOUR her first taste of pasta sauce.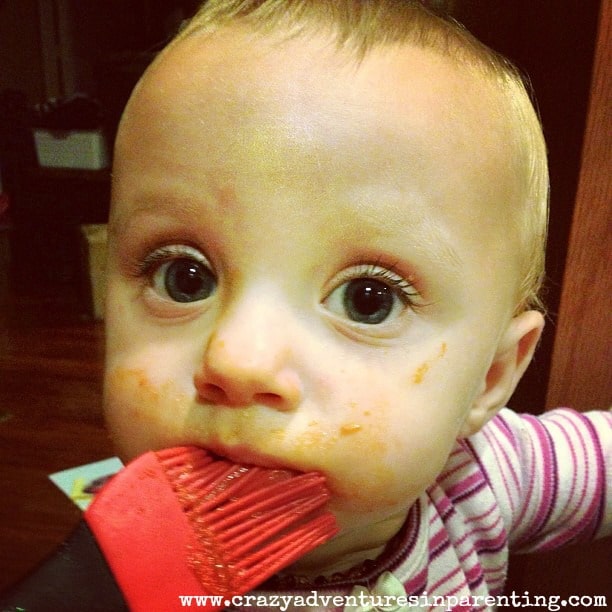 Happiness is… finding this adorable assignment from my third grader's folder.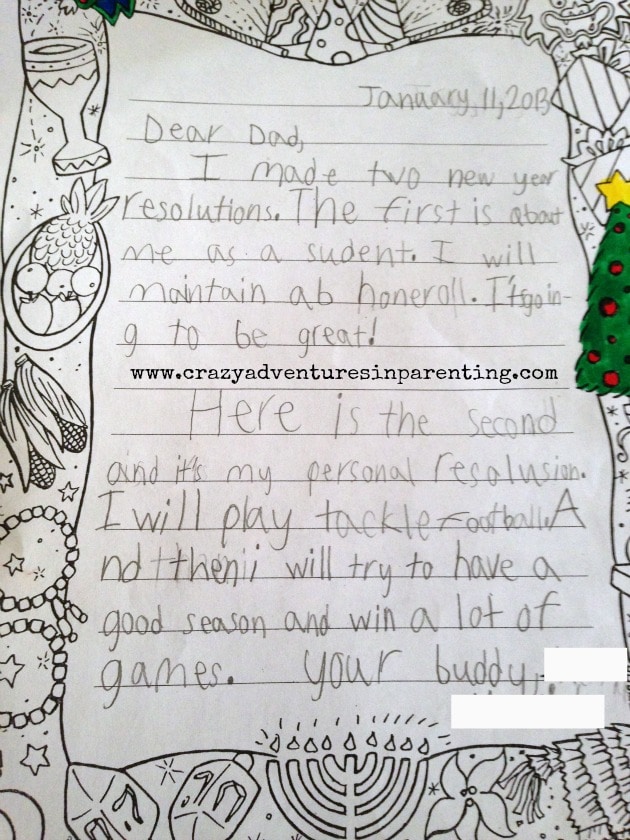 Happiness is… Baby V trying to babywear with my Beco.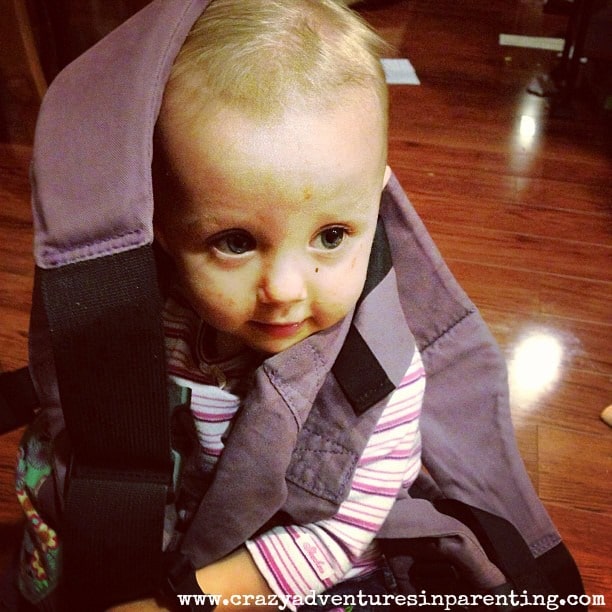 Happiness is.. chatting with fellow military wives on our new weekly morning talk show, Jane's Cup of Joe on Google+. Join me and all my dorkdom on Fridays at 10:30am EST as I rob my husband of his cool, new coffee mug while he's away.