---
2013 is going to be a fantastic year – a year where we collectively focus on the happy and the joy in our lives. What makes you happy? What is it that you do that you can't get enough of? What makes your soul shine, your eyes beam, and your insides sparkle?
Happiness is so very many things for me, and on Wednesdays I plan on sharing the answer to that. Every week, here, on Twitter, on Instagram and Facebook. You can follow along by using the hashtag  #happinessis on Twitter and Instagram.
---
Happiness is… SPRING BREAK, baby! We're off this whole week (hubby included), and with the sun shining the way she's been, we can't stop drinking it in and spending it outdoors.
Happiness is… playing balance games at the playground with the kids.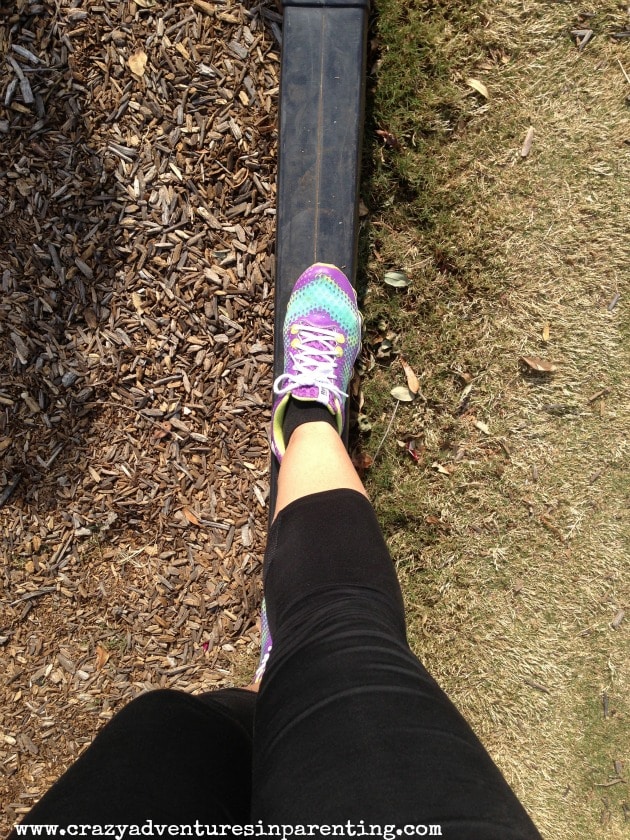 Happiness is… Baby V enthralled with the climbing wall.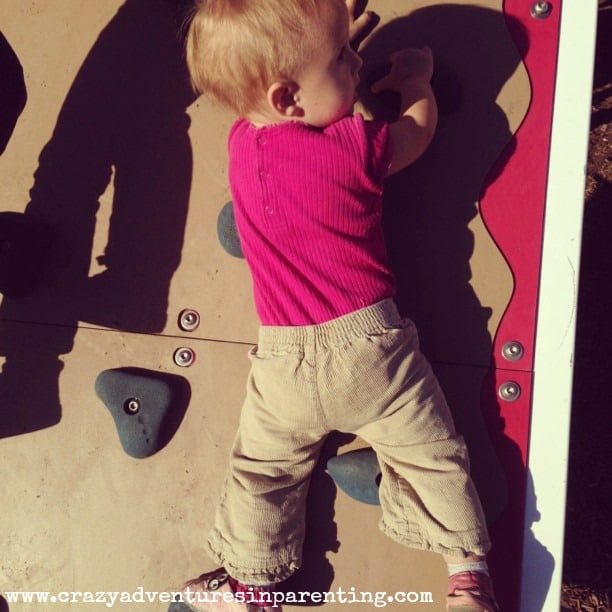 Happiness is… my baby pear stealer…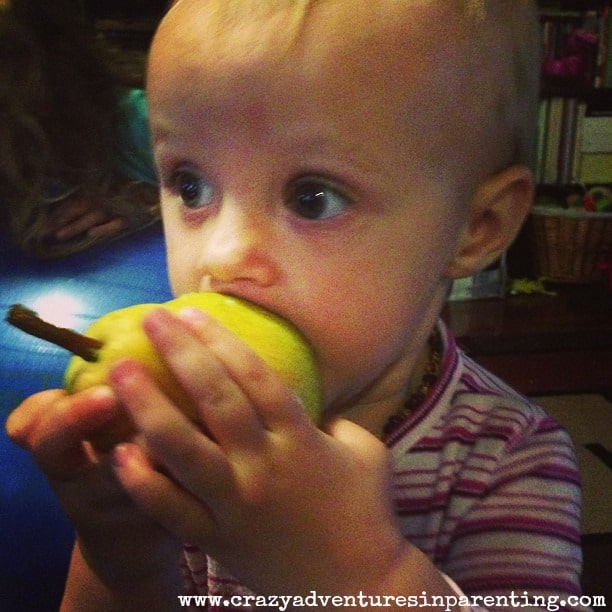 … which ended up in us sharing it.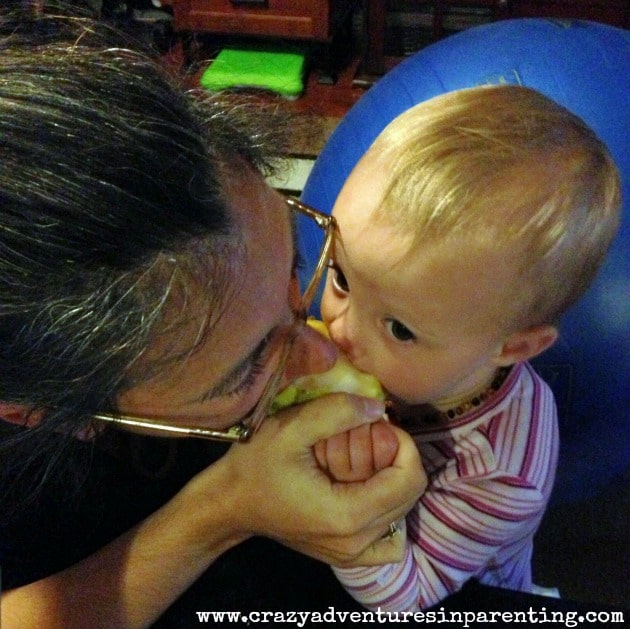 Happiness is… finding Baby Dude's car in my workout shoes.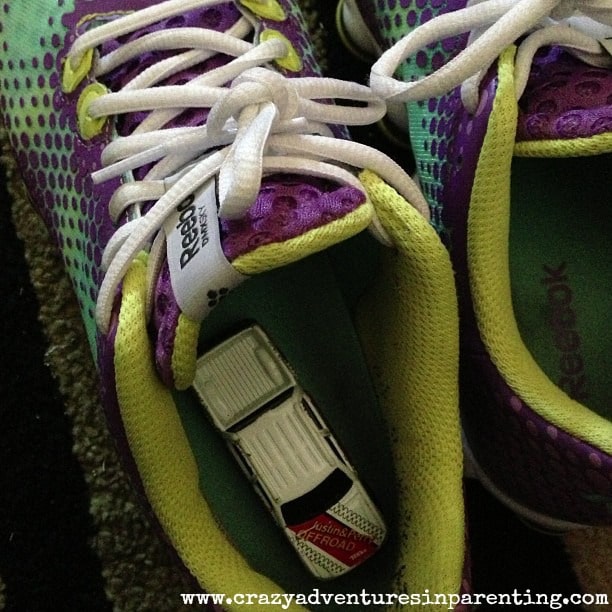 Happiness is… creating spectacular healthy meals to eat with my husband every night, like chicken avocado salsa salad,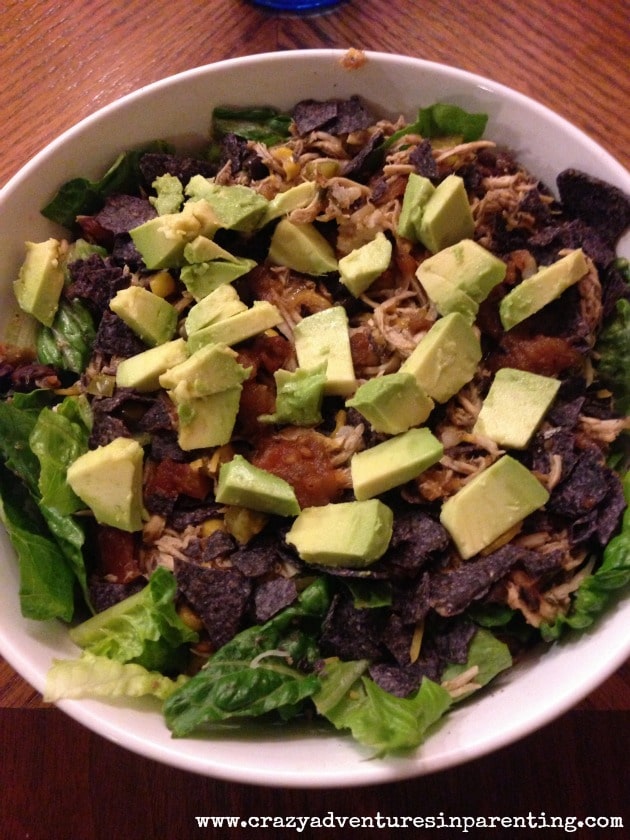 and ezekiel bread pizza.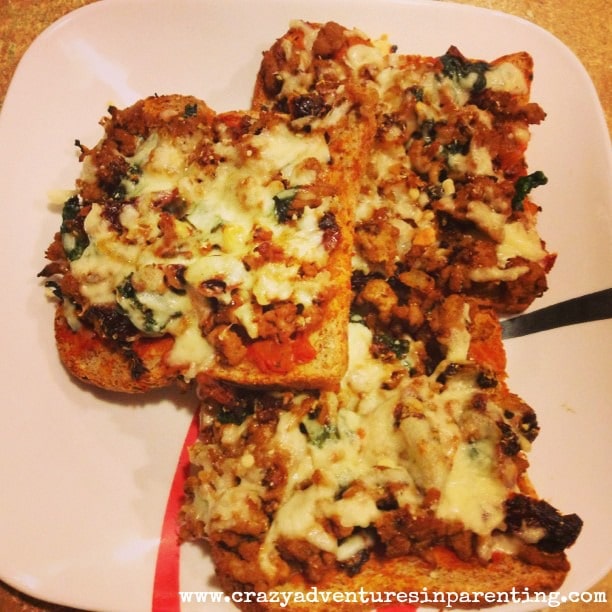 Happiness is… celebrating Baby V's first birthday with cupcakes.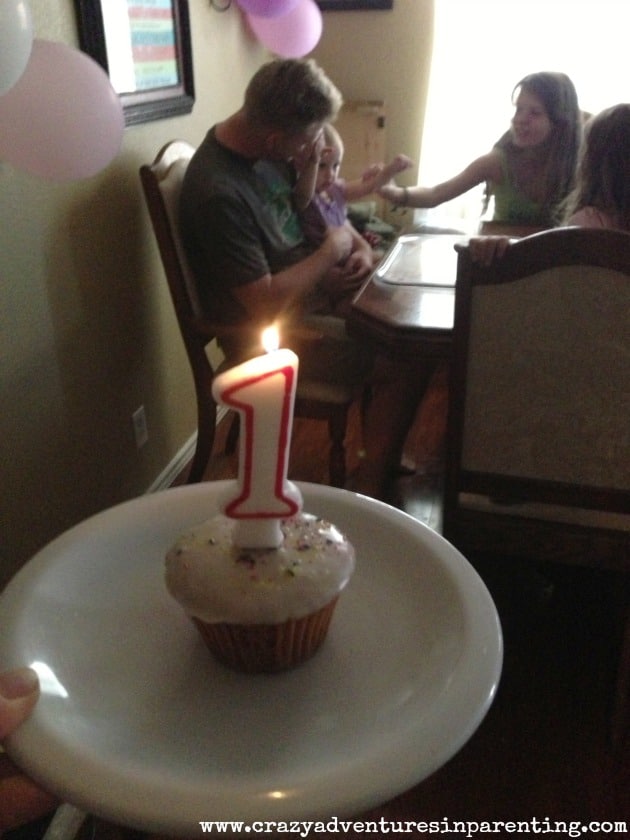 Happiness is… enjoying spinach in my chocolate peanut butter banana protein shake (I promise, you don't taste it!)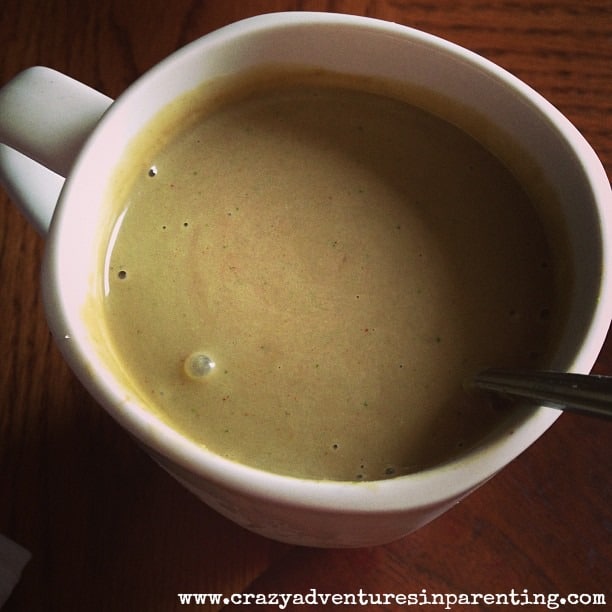 Happiness is… epic trampoline hair.