Ever since my daughter had a dental check in school, teeth cleanliness is all she can talk about. "But mooooom! I can't eat that chicken, it might get stuck in my teeth!" She's crazy adorable, but sometimes her lawyering of a situation makes me both proud and scared for our future (ha). She is VERY strong-willed. She currently has three different toothbrushes, mainly because she has become so concerned about keeping her mouth clean, we keep upgrading what she has. ("But look! It can reach your back teeth better!") We've finally landed upon a Tooth Tunes One Direction toothbrush that's seemingly caught her attention and stuck around for longer than five minutes.

Given my kids' newest obsession with One Direction, I thought these new One Direction toothbrushes would do JUST the trick in the bathroom. (I figure, if I can't convince her of a tooth brush's efficacy, I can at least get her to keep it because it plays her favorite song.) We got the brush that sings "One Thing," but there's another one that sings "What Makes You Beautiful." (They're the only brush that plays One Direction in the US y'know.)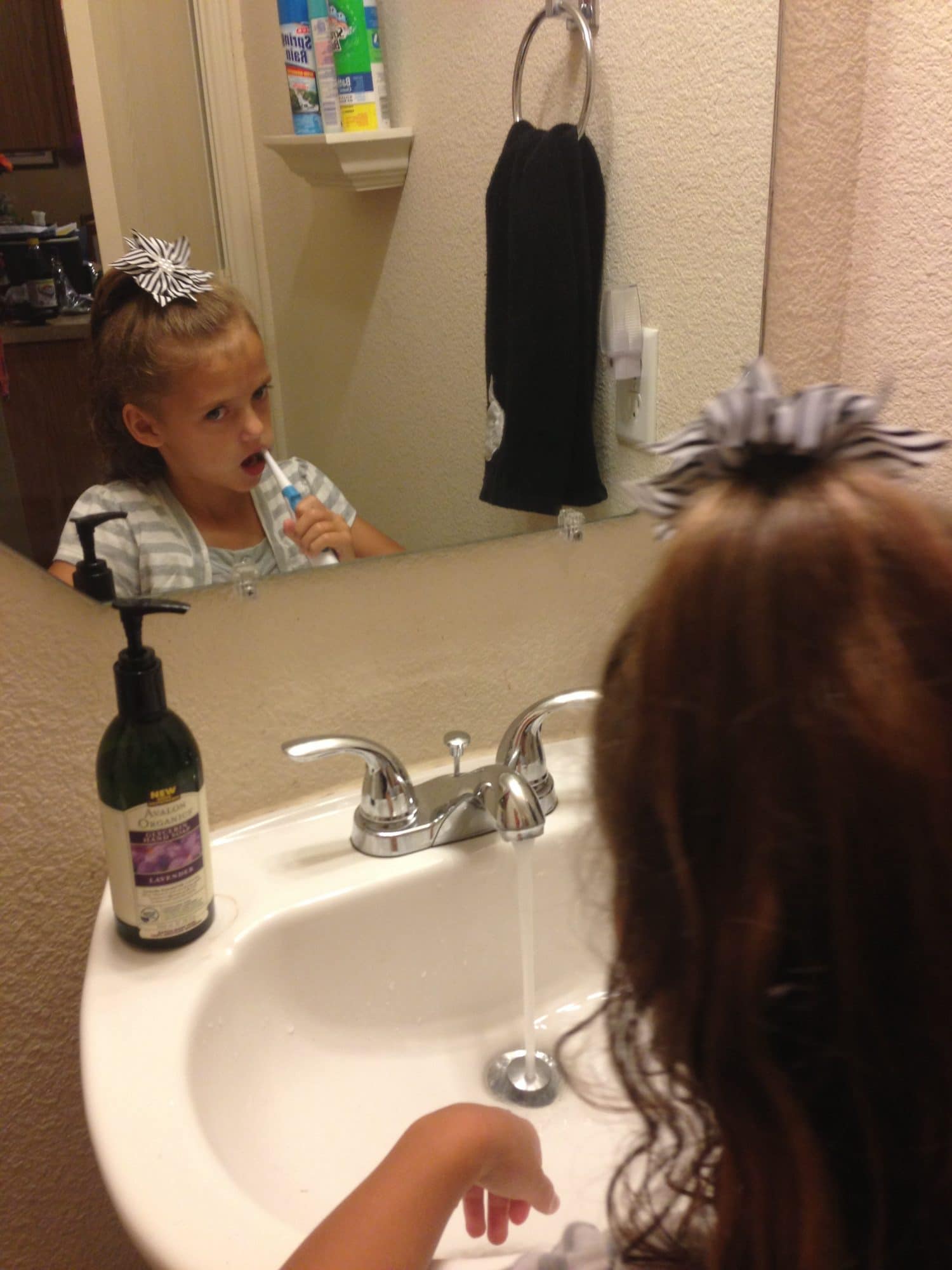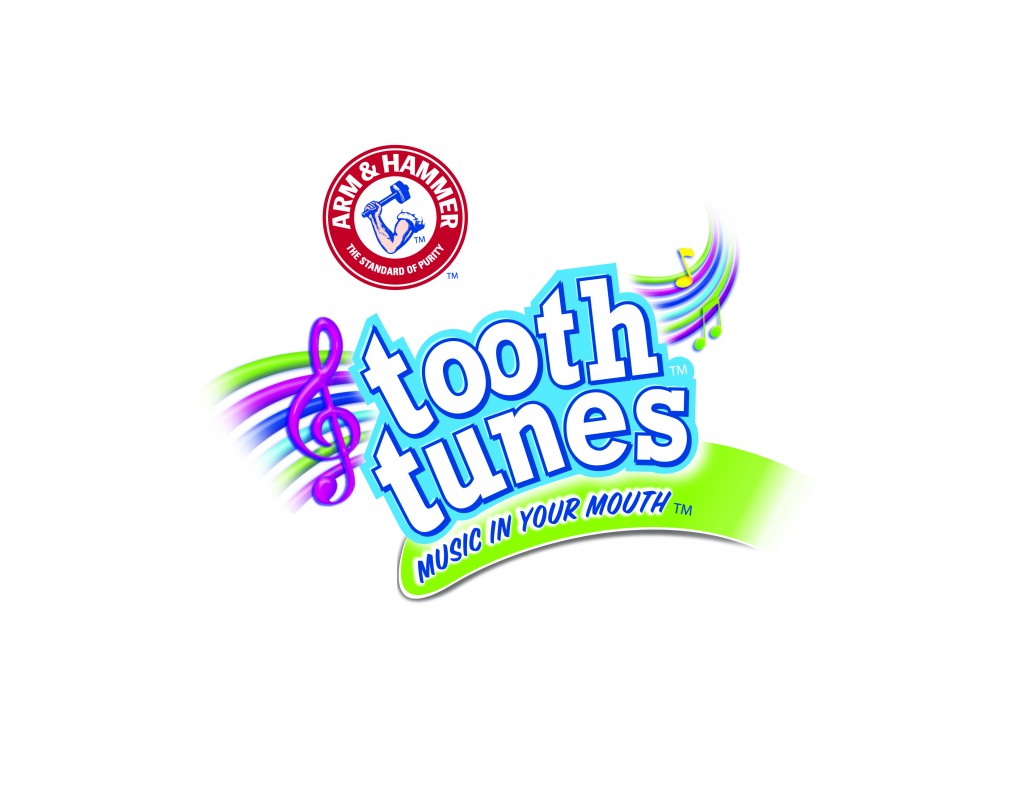 We've always loved Tooth Tunes for the kids because we love how it's fool proof – it plays a song and tells your child how long to brush. Dentists recommend children brush for at least two minutes, but unless you have a timer, or a toothbrush like this, they don't really know how long that is, y'know?
If your children love One Direction, check out this awesome Tooth Tunes contest!
Announcing the Brush with Tooth Tunes™ Rock with One Direction Sweepstakes! Enter for a chance to win the Grand Prize, four tickets to a One Direction concert in August 2013. 100 First Prize Winners will receive One Direction prize packs, with One Direction merchandise.
To enter, follow the below steps:
Create an optional video of yourself or your kids brushing with One Direction ARM & HAMMER™ Tooth Tunes™ for your chance to be featured on ToothTunes.com! (A video is not required for entry.)
Visit ToothTunes.com, complete the registration form and click submit to be entered for your chance to win.
Enter up to once per week now through 6/30/13. Winners will be chosen July 2013.
Brush with Tooth Tunes™ Rock with One Direction Sweepstakes Rules:
No purchase necessary
The sweepstakes is open only to legal residents of the 50 United States and the District of Columbia, who are 13 years of age or older
For official rules, visit ToothTunes.com
Tooth Tunes are sold for $9.99 and are available at mass, drug, and food retailers nationwide.
Have your kids tried using these yet? What do you think?
 Disclosure: This is a sponsored post with ARM & HAMMER™ Tooth Tunes and Mom It Forward.