Ooh, I'm a bad, baaaaad blogger.
My husband and I realized the other day we never updated you on what we did with our living room/great room area. Remember when Baby V was only two weeks old and in my looney-tunes state I broke out the paint brushes and paint and we tore up the white carpets and refloored our house?
Yeah.
That was kind-of a year ago and I never showed you what the "after" looks like. Whoops.
But hey! In all my senility, at least we remembered that we didn't share it, and we took pictures to show you all that we've done, even since painting and reflooring, to include the new furniture and new, prettier, non-sucky ceiling fan, too! Better late than never, right? Ahem.
Ta-da!! 🙂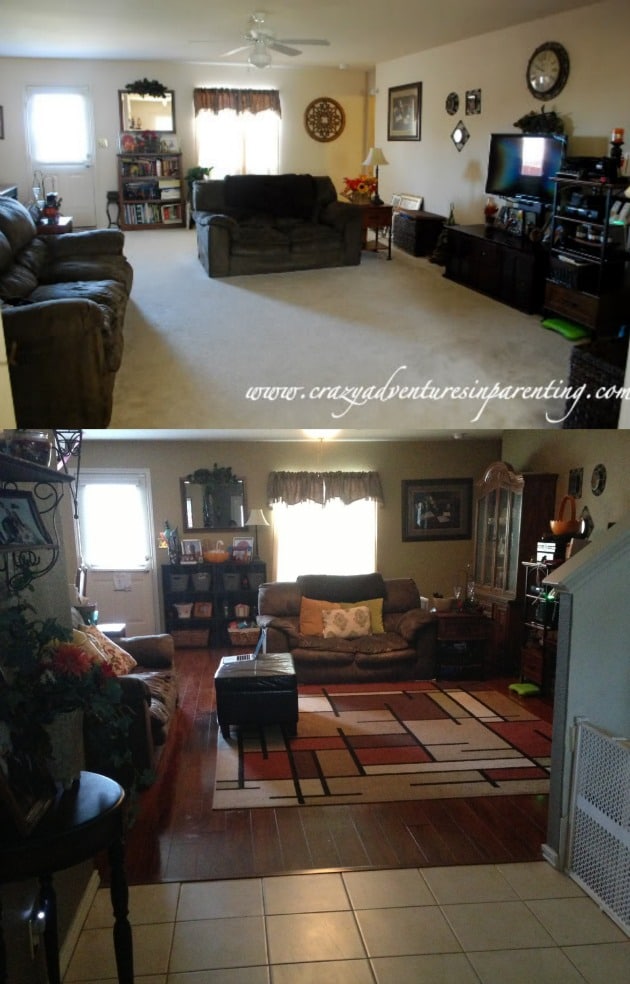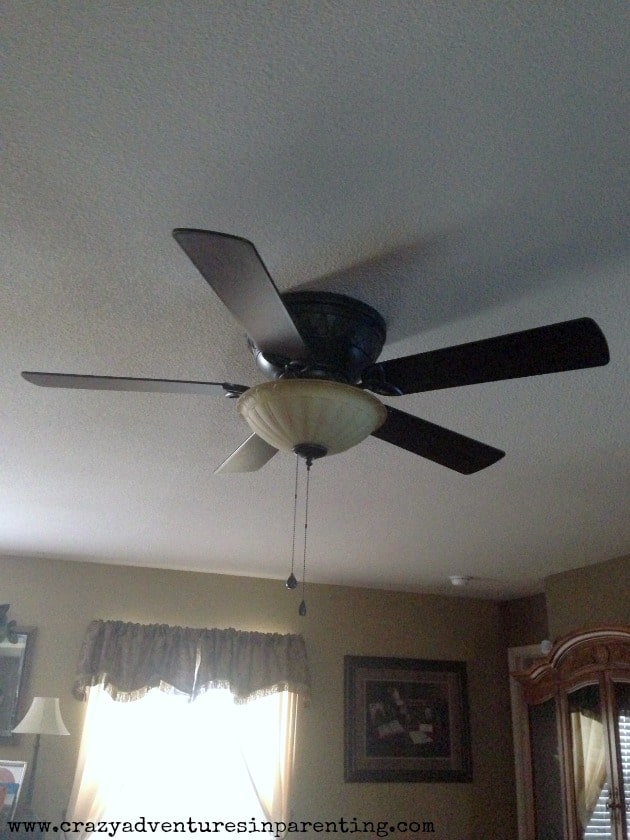 Is it not AMAZING what a little paint, throw pillows, and wood flooring can do? I mean, it doesn't even LOOK like the same space, am I right?! I miss the cushiony soft carpets, but I will NOT miss fretting over having to keep the white sparkling. It was SO TOUGH to keep clean. (I mean, what the hell was the builder thinking, anyway?)
Throw pillows are all from World Market, coffee table/bench from Walmart, throw rug from Lowes, as well as gorgeous ceramic tile, magnificent ceiling fan, and pretty-to-look-at-but-a-pain-to-keep-clean laminate wood flooring.
And here's my favorite spot of the living room. My little "art" collection I plan to continue working on.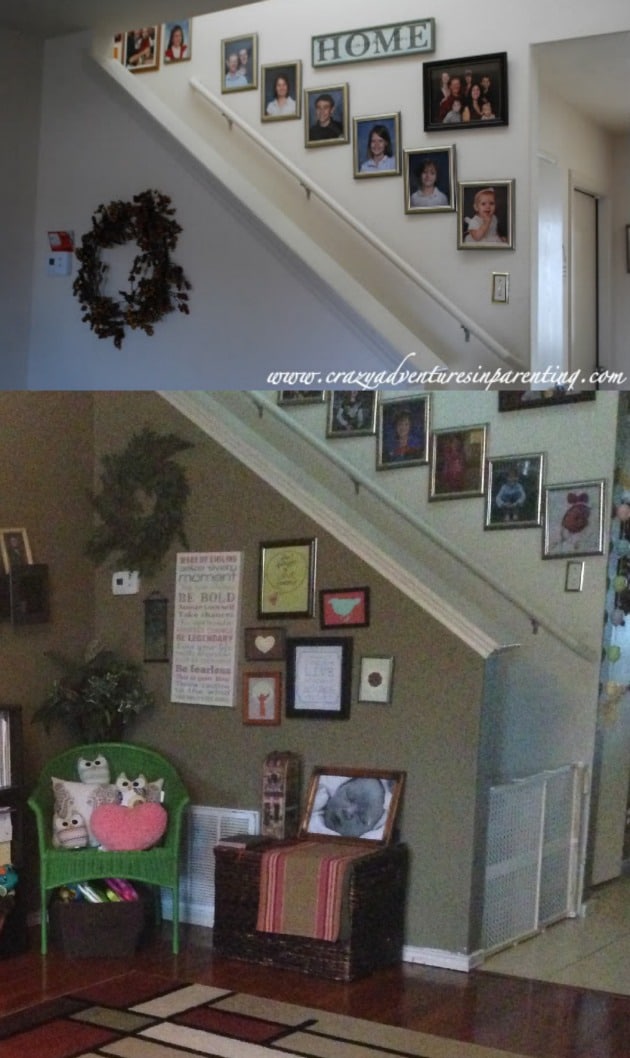 Along with Robin's artwork, the book printout from Bookish Charm, as well as the large print my husband got me for Valentine's from Target, I made those sweet little 5×7 pictures with scrapbook paper (what do you think?). I love the green chair and the owls, don't you?
I love that birth picture of baby V sitting there on the wicker tote. And even though that pillow was a Valentine's pillow (also from Target), I love it too much to put it away.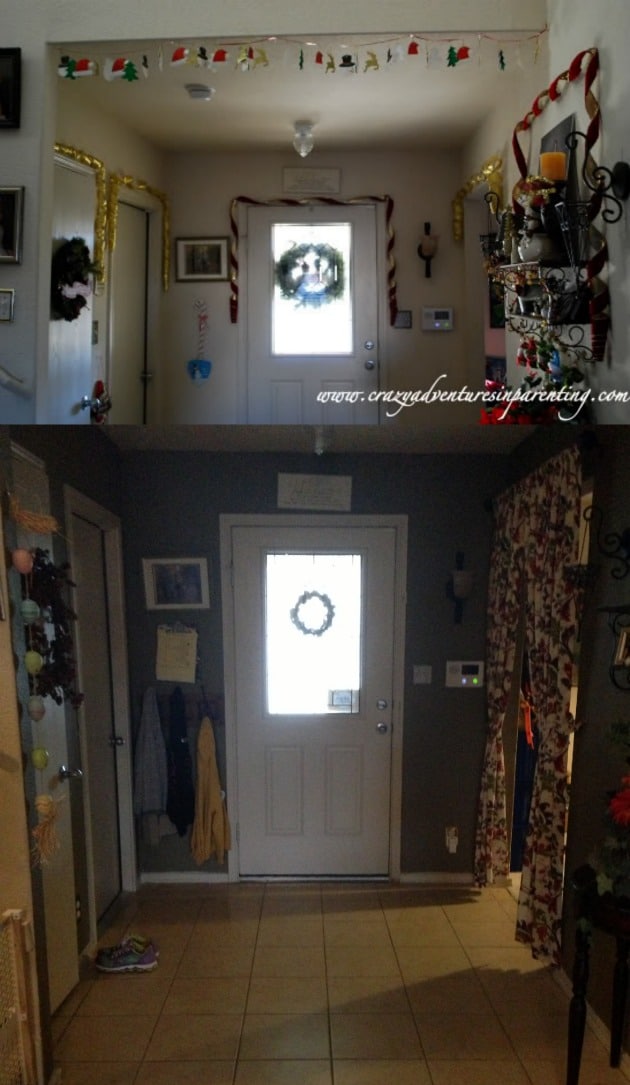 Those drapes are also from World Market (and match one of the throw pillows on the couch). The clipboard is the one that I made, and the coat rack is an oldie but goodie wayback from Home Interiors. I love the curtains so much, I'm actually contemplating redoing the drapes in the living room to match.
Currently we're working on redoing our fence and laying down a patio for outside. This is what awaits us on the side of our house right now. Gulp.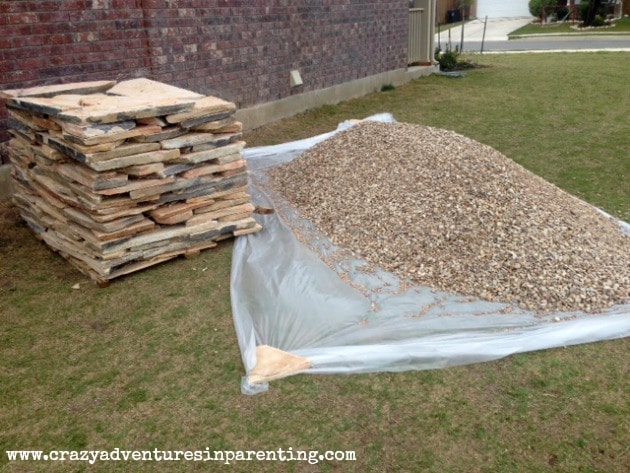 More updates soon. (And this time, I mean it. No forgetting.)