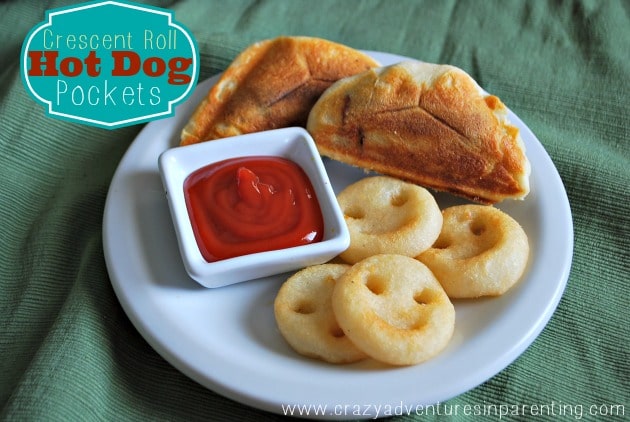 These were a fun little variation on the ever popular Crescent Dogs you see everywhere (or Mummy Dogs when it comes time for Halloween). These Crescent Roll Hot Dog Pockets work about the same way, except they're a smaller version and pressed into a sandwich maker.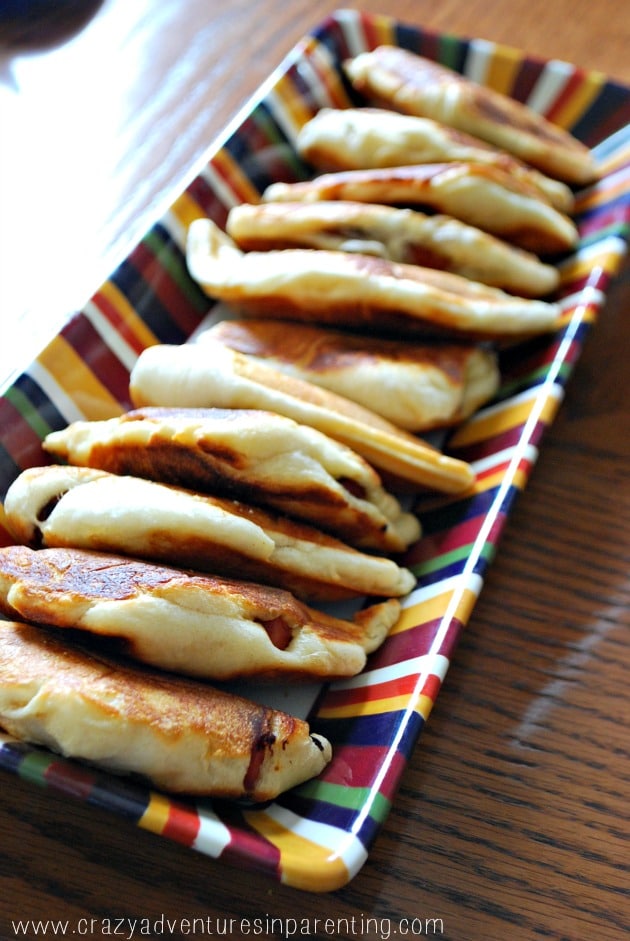 The cool thing about using a sandwich maker is you can REALLY get creative. You can add a couple dollups of chili on the dog, or maybe some cut up onions? Maybe a little relish already on it before pressed, or a half slice of cheese wrapped around the hot dog, too? The options are endless!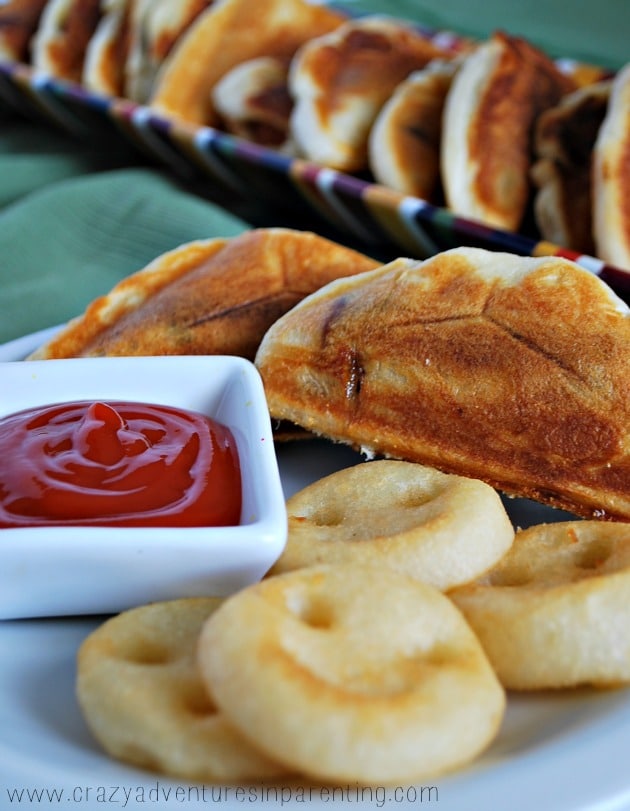 I also happen to love that you can make a whole bunch at once, and refrigerate them for another lunch another day. School lunches, anyone?
Now fire up your sandwich maker, friends! Here's how you can make this fun meal for your kids (or party)!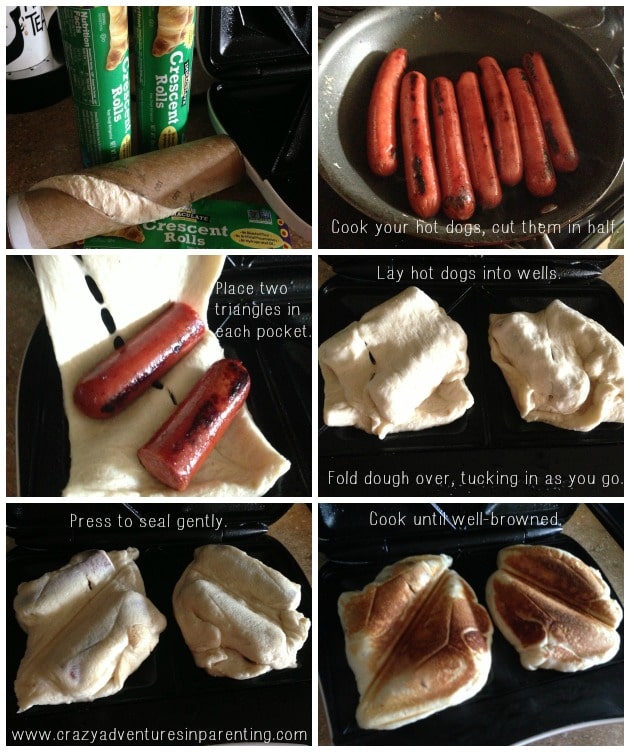 It really is that easy to make these, and they come out so cute! Serve with your favorite condiment to dip with, these are the perfect size and shape for dipping!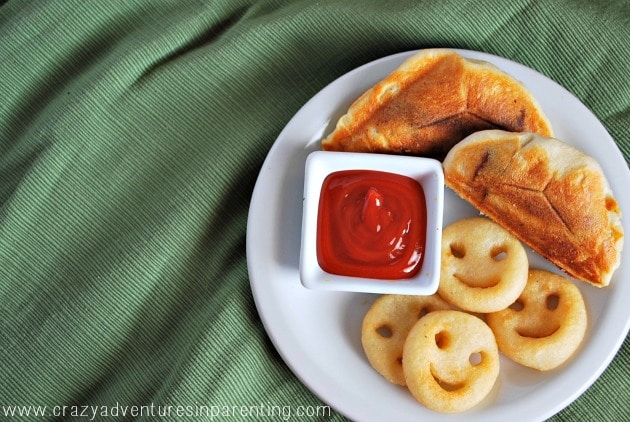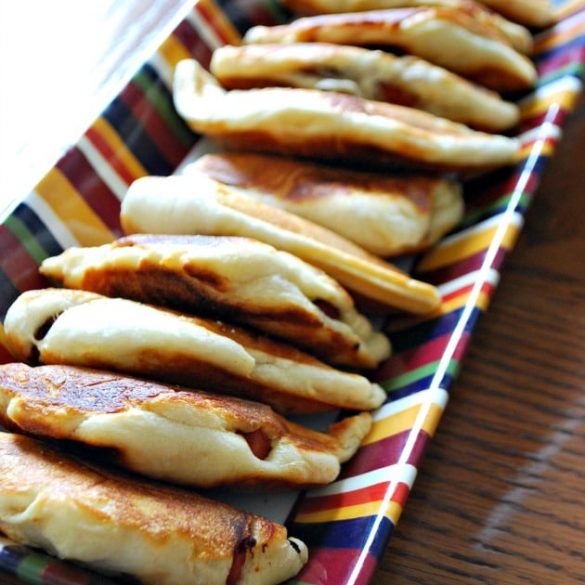 Crescent Roll Hot Dog Pockets
These Crescent Roll Hot Dog Pockets work just like Mummy Dogs do except they're a smaller version and pressed into a sandwich maker instead.
Print
Pin
Rate
Instructions
Prepare your hot dogs on a skillet until browned on all sides and sizzling, about five minutes.

Open your cans of crescent roll dough one at a time, unraveling the dough but not breaking it into 8 triangles but 4 squares instead.

Cut your cooked hot dogs into halves.

Lay half of one square into the sandwich well, laying two hot dogs halves over the dough, and covering the hot dogs with the remaining dough, pinching shut.

Tuck any extra dough in between or underneath.

Repeat for the other side.

Shut the sandwich maker and wait until green light has indicated it's done, then wait an extra minute.

Slide your finished hot dog pockets to a plate to cool before cutting.

Remember to spray cooking spray before each set of pockets.
What do you think? Is this something your kids would go gaga over, maybe even for lunch for school? Speaking of school lunches, don't forget to check out my Operation Awesome School lunch project with MANY school lunch ideas!