Yesterday, I opened my freezer door and found a brand new, never-opened bag of mixed frozen fruit containing strawberries, blueberries, blackberries, and raspberries. It was taunting me, enticing me to use it for something, but what would I make? Having just purchased some Himalayan sea salt and a replacement bottle of apple cider vinegar, I immediately remembered making this delicious berry smoothie and instantly decided to reinvent it with additional fruit. Coupling these berries with a whole banana, some almond milk, and my favorite vanilla protein powder, this Very Berry Smoothie knocked my freakin' socks off! (And my kids loved it, too!)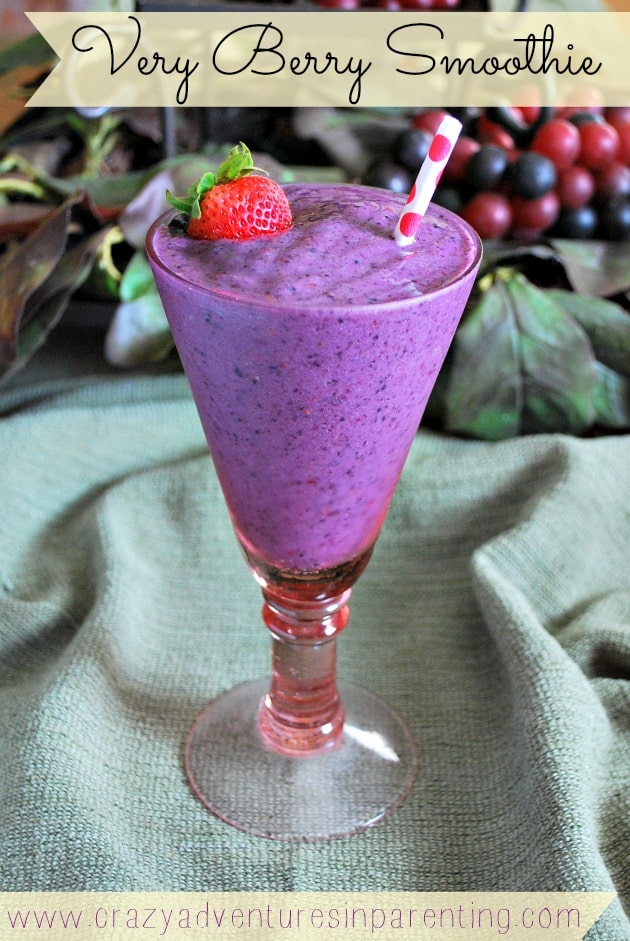 Gorgeous Very Berry Smoothie Recipe
Gorgeous Very Berry Smoothie Recipe
Combining strawberries, raspberries, blackberries, blueberries and banana with almond milk, this very berry smoothie is sure to be a hit!
Author:
Lisa Douglas - CrazyAdventuresinParenting.com
Ingredients
1 16oz bag of frozen mixed berries (strawberries, blackberries, blueberries, and raspberries)
1 banana
2 cups almond milk (might need more, depending upon consistency desired)
2 scoops vanilla protein powder (I use Spirutein)
2 tbsp apple cider vinegar
a dash or two of fresh ground Himalayan sea salt
Instructions
Combine all ingredients into a blender; mix well.
Add more almond milk as needed to reach desired consistency (some like it thicker than others)
Will you just TAKE A LOOK at the gorgeous richness of color here? Good gravy! See those plentiful seeds and chunks of berry awesomeness in there? SO YUM!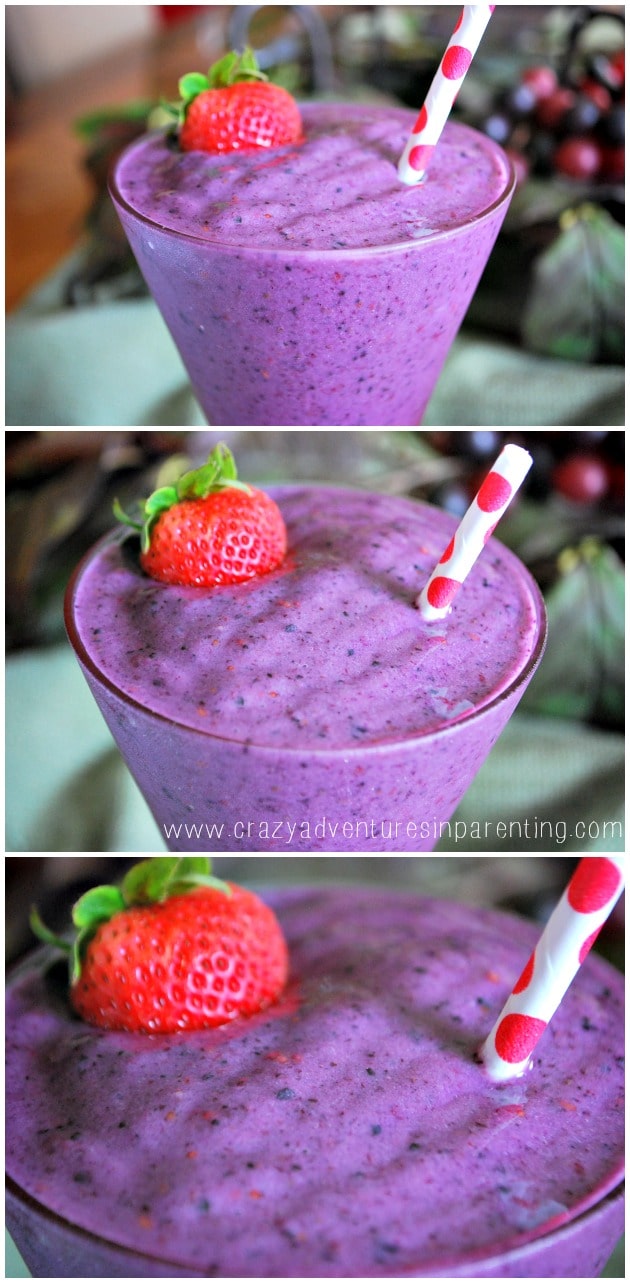 As soon as I finish writing this post, I'm off to create another batch of these. Anyone want to come over for one? I've got one waitin' for ya!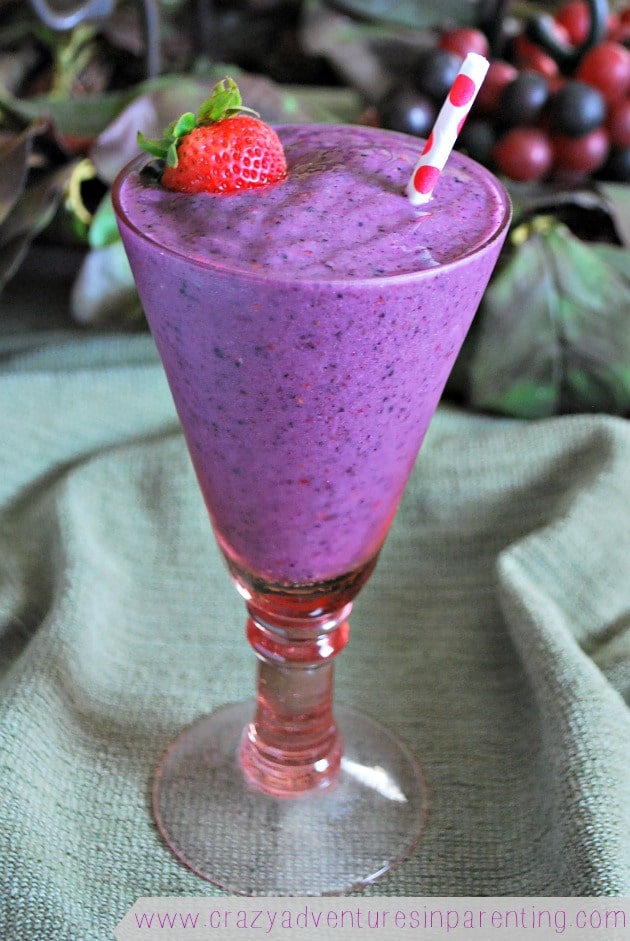 What do you think? Would this be a huge hit in your household?