This post is sponsored by Scholastic.
This year is my daughter's second year of school. She's gotten her initial paranoia out of the way last year with kindergarten (I hope, gulp!), but this mom is still borderline (cue Madonna song here). New teacher, new class, new grade.. will she be okay? Will it start like it did last year in absolute tears? (For her, not me. It will most definitely start with tears from me. Heck, I'm already a wreck about it.)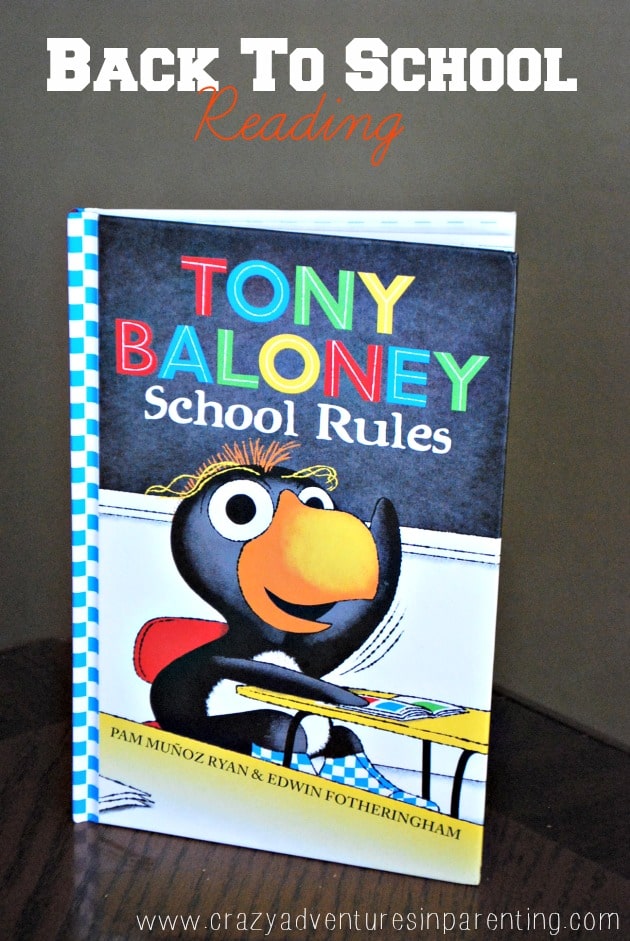 This week has been a bittersweet week, gearing up for back-to-school. The school clothes, the school supplies, stuffing her new tiny backpack that Mema got her. I'm not ready. She seemingly is, though, and I believe Tony Baloney School Rules has helped with this. Tony's such a fun character to identify with. His foibles and challenges are laugh-inspiring ones. Ones that remind that it's okay to make mistakes and learn from them. It's okay to be yourself.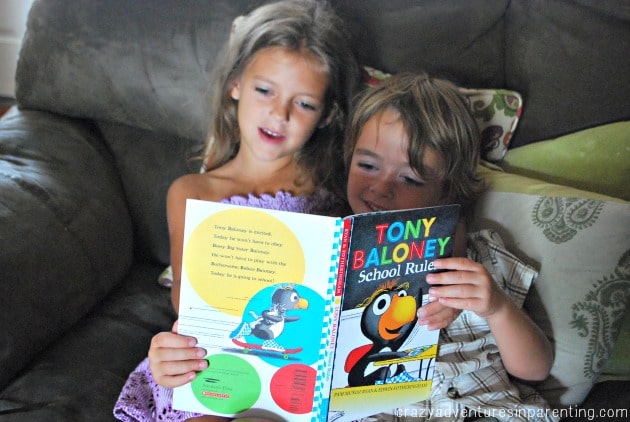 She can't read all the words on her own (her older brother comes in handy for this), but she sure loves attempting to do it on her own, especially for her little brother.

About the Book
Tony Baloney is finally free from the tyranny of his many sisters only to face a new challenge–SCHOOL RULES! How will Tony ever follow them all? True to his resilient spirit, he discovers a first day of school filled with new friends, good fun, a few foibles, and some fantastic surprises!

Hilarious sibling dynamics make this book a hit with young readers who can relate to the "Bossy Big Sister Baloney," "Mischievous Middle" Tony Baloney, or the "Bothersome Baby Baloneys." Tony Baloney is poised to become a classic, character-driven series in the vein of Arthur, Fly Guy, and Frog and Toad.

From award-winning team Pam Muñoz Ryan, author of The Dreamers and Esperanza Rising, and Edwin Fotheringham, illustrator of What to Do About Alice?
The premise of the book is a cute one, about learning and abiding by the school rules and getting adjusted to your new class. I love how goofy Tony Baloney is (just like we are). The gorgeous illustrations make it even more fun.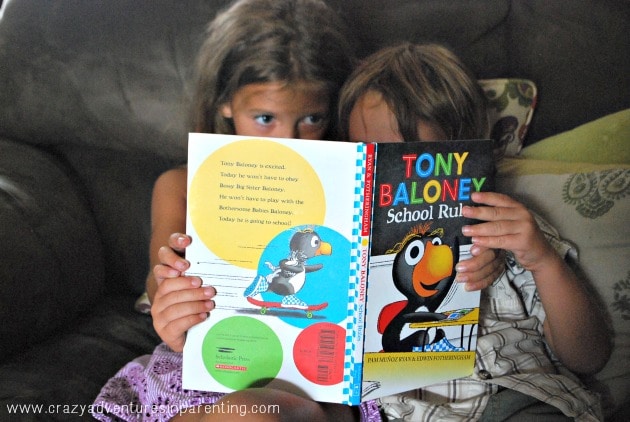 For kids returning to school, this book is definitely a good reminder about how to have fun, how to be careful and always listen to the teacher, and, as Momma Baloney says in the story, "We don't have to be perfect. We just have to do our best."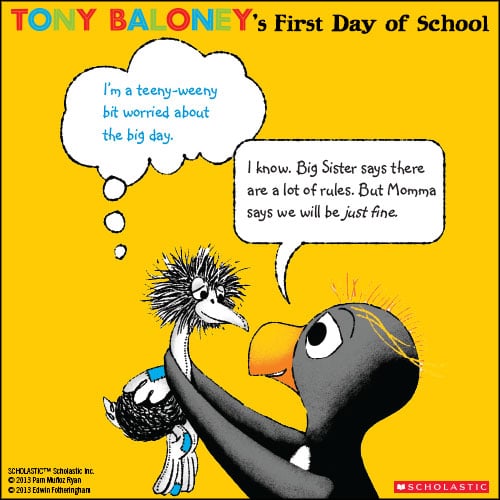 For more back-to-school fun with Scholastic and Tony Baloney, you can follow @Scholastic on Twitter, Scholastic on Facebook and @ScholasticInc on Instagram.