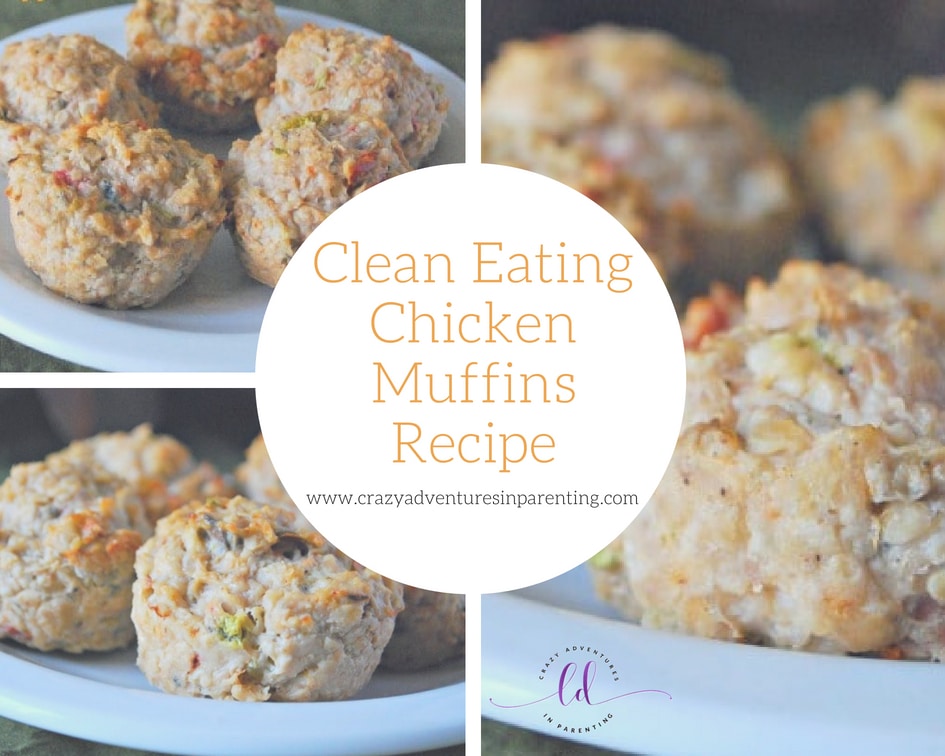 When you're looking to eat clean, food preparation is key. I am here to attest to the fact that I am the master and commander at prepping food for my kids, making awesome school lunches and snacks, and sending my husband out the door with good food for work, but for me? Gah, I'm so bad at this. I don't know why I don't take more time for myself, but I don't. AND I SHOULD. I need to. Eating whatever's convenient, in between breastfeeding, school pick-up, soccer practices galore, it needs to be healthier than ready-made store-bought smoothies, all-natural meal bars, and granola. That's where this clean eating chicken muffins recipe comes into play.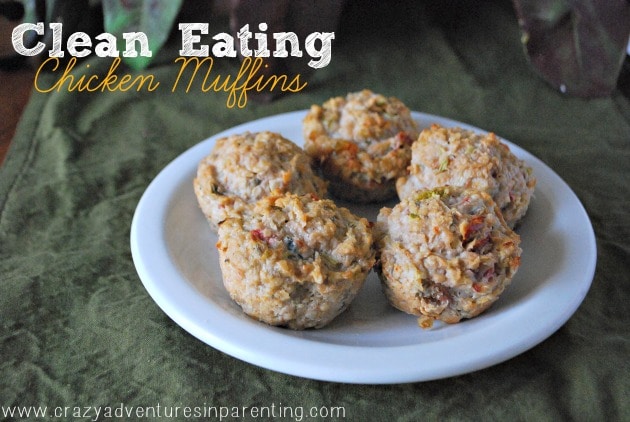 Clean Eating Chicken Muffins Recipe
Jam-packed with protein, these lean and mean chicken muffins made with Tyson ground chicken pack a powerful punch of flavor into a palm-sized muffin. (We're huge Tyson chicken fans 'round here.) By using lean ground chicken, I'm able to keep this dish light and healthy, making these easy to heat and serve, super tasty with a salad, a garlic-infused red potato and some veggies on the side. Your taste buds will thank me, I promise.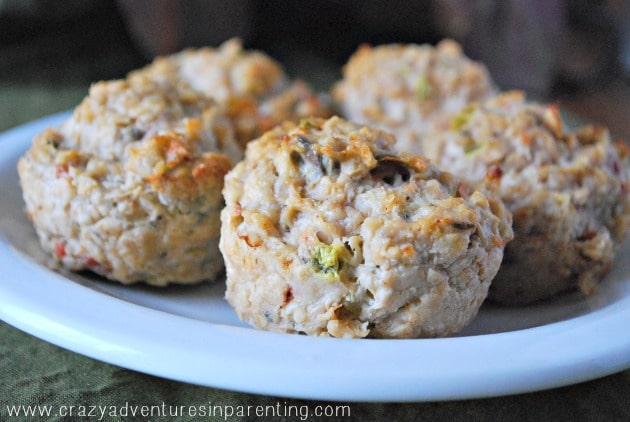 Gather all your tasty ingredients (or, um, almost all your ingredients. Ahem.)…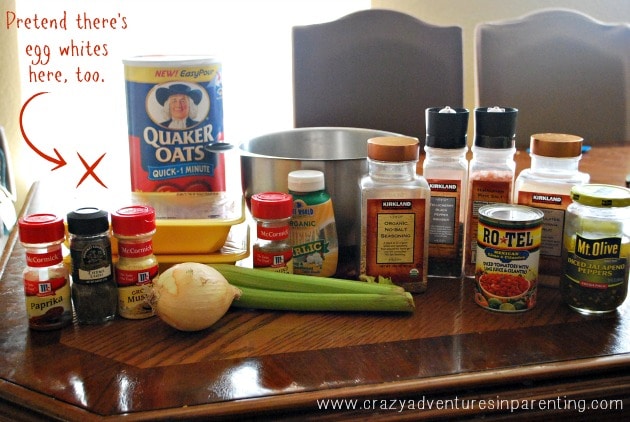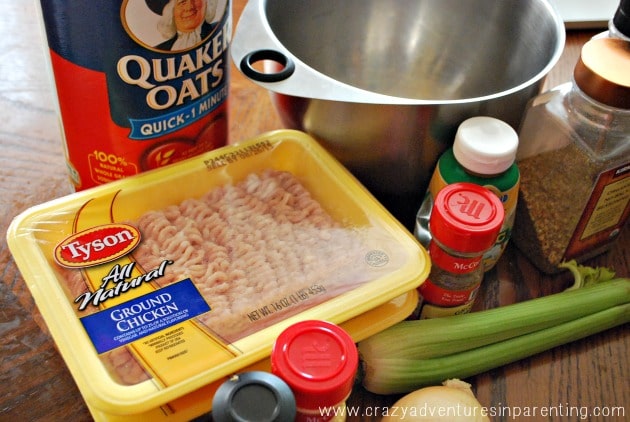 … you put the chicken, egg whites, seasonings, jalapeños, garlic, and oats in the bowl and mash together.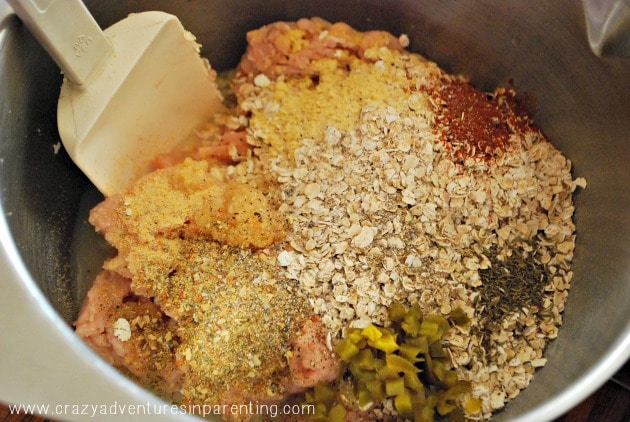 Instead of mincing these vegetables by hand, I used this old Tupperware piece of equipment called the Quick Chef®. (FYI it helps to make an easy homemade salsa.)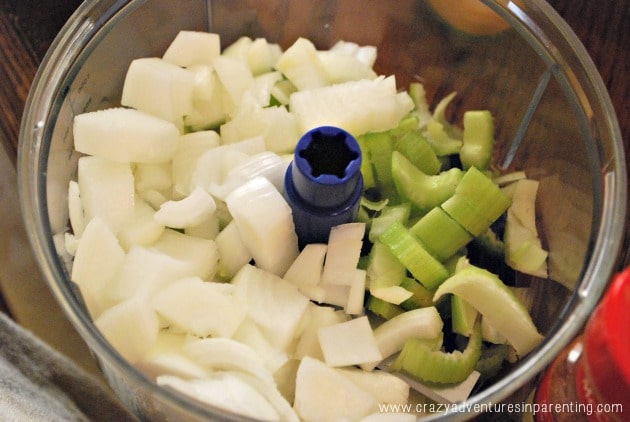 Add the veggies in, mash and mix around some more, and…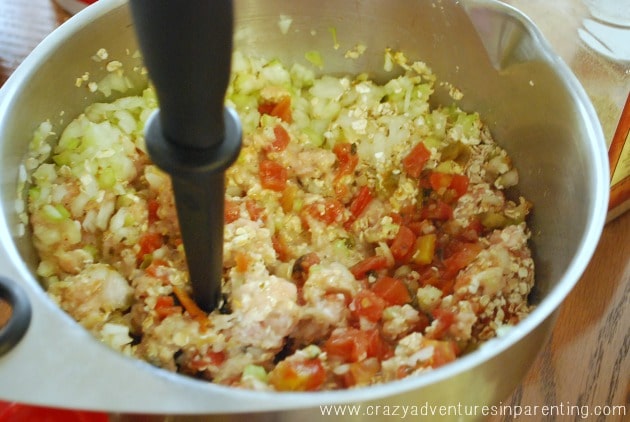 .. break out your cookie scoop or meatballer. I find these make each of the muffins pretty evenly proportioned. Bake for 40 minutes, or until a thermometer reads 180 degrees.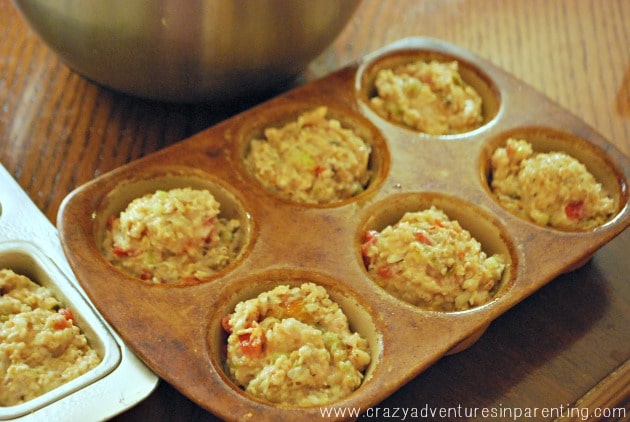 And when they're finally done, you have to let them cool. IT'S SO HARD, I know, because you've been smelling them bake for a while, and all you can think of is OMG I WANT THEM IN MY MOUTH but you have to wait. You have to. You don't want to burn your mouth and then not be able to eat anymore. Please, for the love of your taste buds, wait a few minutes!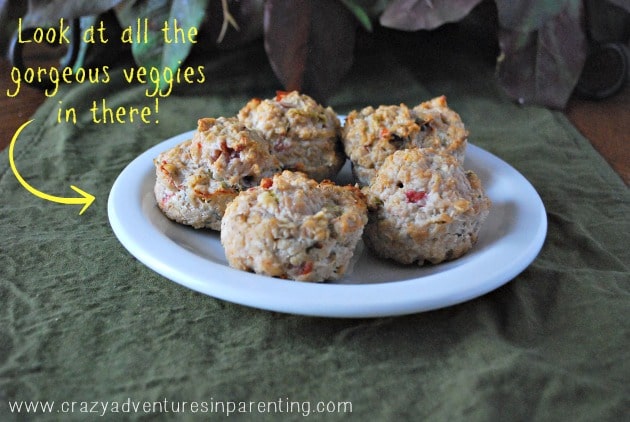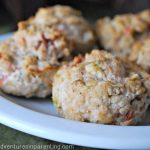 Ingredients
2 lbs. Tyson ground chicken

3 egg whites

2 cups quick cooking oats

½ tsp ground cumin

½ tsp dried thyme

1 tsp paprika

2 tsp dry yellow mustard

2 tsp black pepper

2 tsp chili powder

2 tbsp garlic powder

2 tbsp no salt seasoning (we use Kirkland from Costco)

2 tbsp minced garlic

2 tbsp diced jalapeño

1 diced onion

3 diced celery stalks

1 10-oz can of Ro-Tel "Mexican Lime & Cilantro" Diced Tomatoes with Lime Juice and Cilantro

fresh ground Himalayan salt and pepper
Instructions
 
 
Add the veggies in, mash and mix around some more, and 
 
Let cool before serving.
Trust me when I tell you, these chicken muffins will beckon you in your sleep. You will want these crumbled in your eggs for breakfast, served alongside raw vegetables for lunch, and on your dinner plate with baked potato and salad for dinner. (Hmm, makes me think I should've doubled this recipe. Heh.)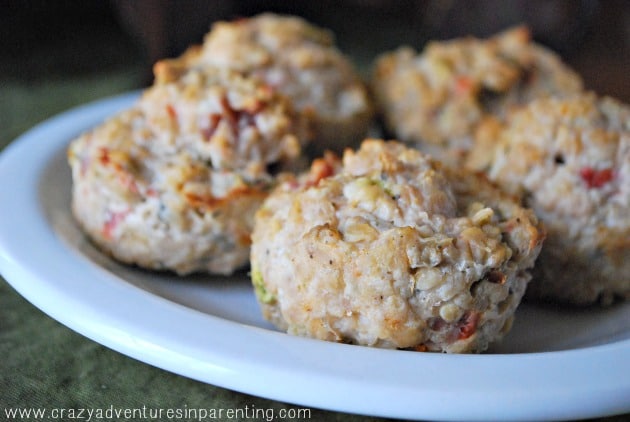 These taste like moist and healthy meatballs. You simply won't believe how healthy and good for you these are. Go ahead, try 'em! And please, let me know if you do, I'd love to hear how you liked them!