Even if your child is well-seasoned in going off to school, whether they're in fourth or twelfth, there's bound to be some first day of school jitters. (I remember them well.)
Will they like their teacher/s? Will school be much harder this year? Will their friends be in their classes?
Even my outgoing fourth grader was initially shy meeting his teachers at meet-the-teacher night (and he now has two teachers this year). My first grader, however, was reeeeeally shy. Painfully so. Barely said a word. She loved her kindergarten teacher, and this was NOT her kindergarten teacher. This had me just as worried (if not more) than she was.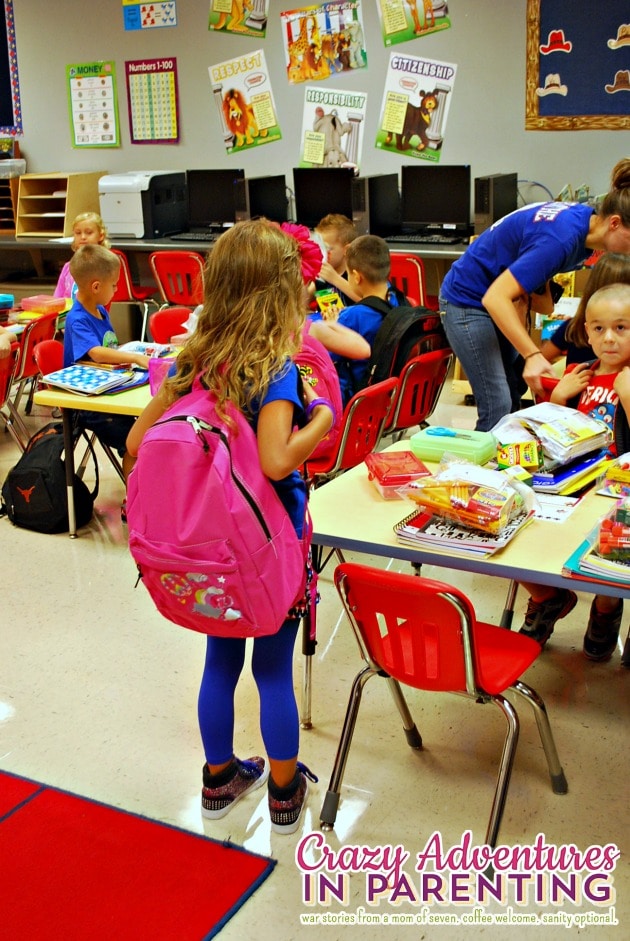 A while back, when we were in a kid room cleaning rut, we did something special and helpful for the kids called The House Fairy. This entailed leaving little magical notes in their rooms with sparkles, glitter, and prizes, all as a reward for remembering to keep their rooms straightened and clean. It was a great program (which we should probably begin again, maybe? Ahem), and it gave me an idea for school.
What if there was a magical letter to help kids who were nervous about returning to school?
Behold, the Happy New School Year Celebration printable. While this is probably more appropriate for small children, how sweet would this be to print out and sign at the back, which each date of their first day of school each year, to commemorate their education in a scrapbook or photo album some day? Imagining that makes my heart SOAR. I made this in two different pennant colors – one in blue, and one in pink.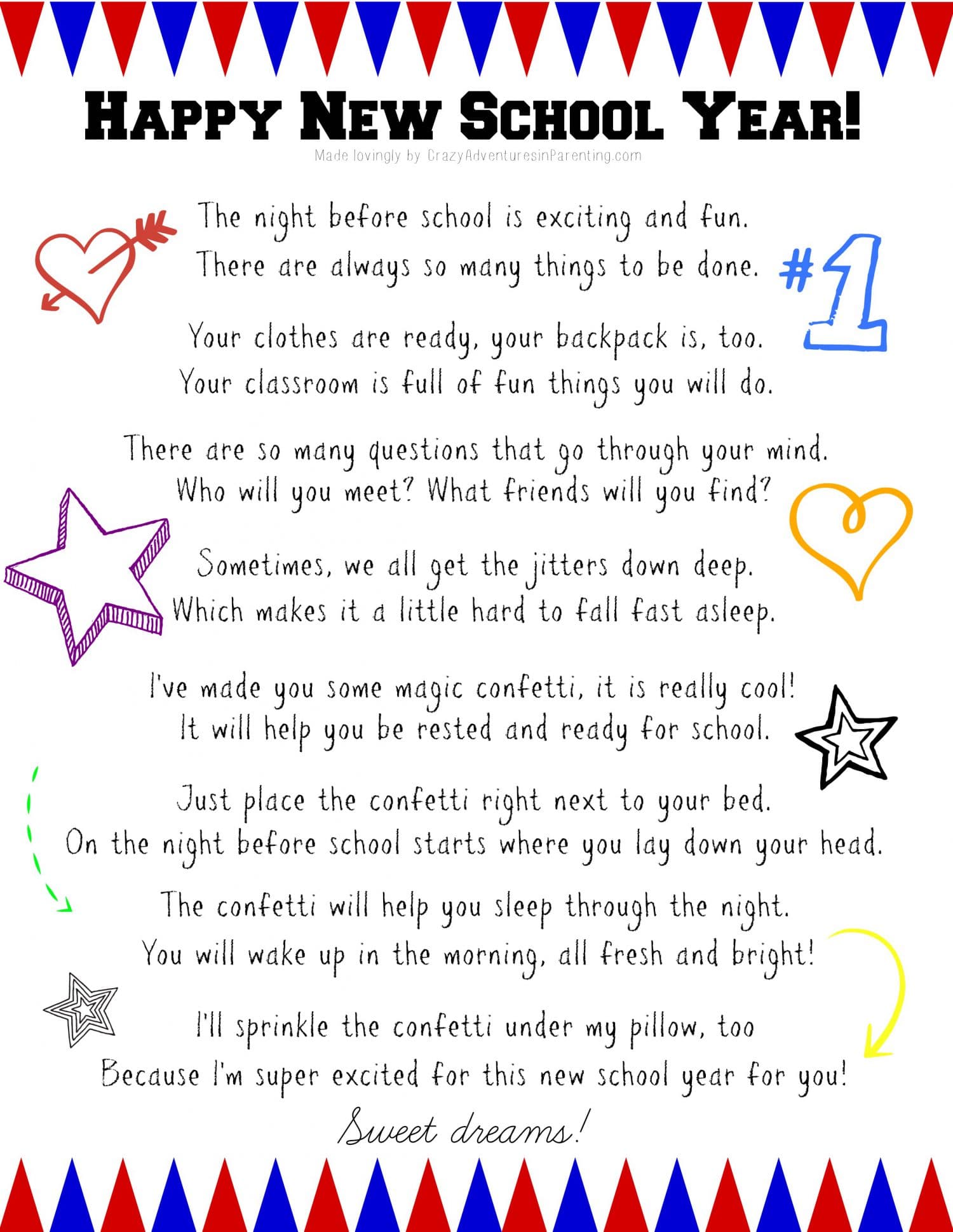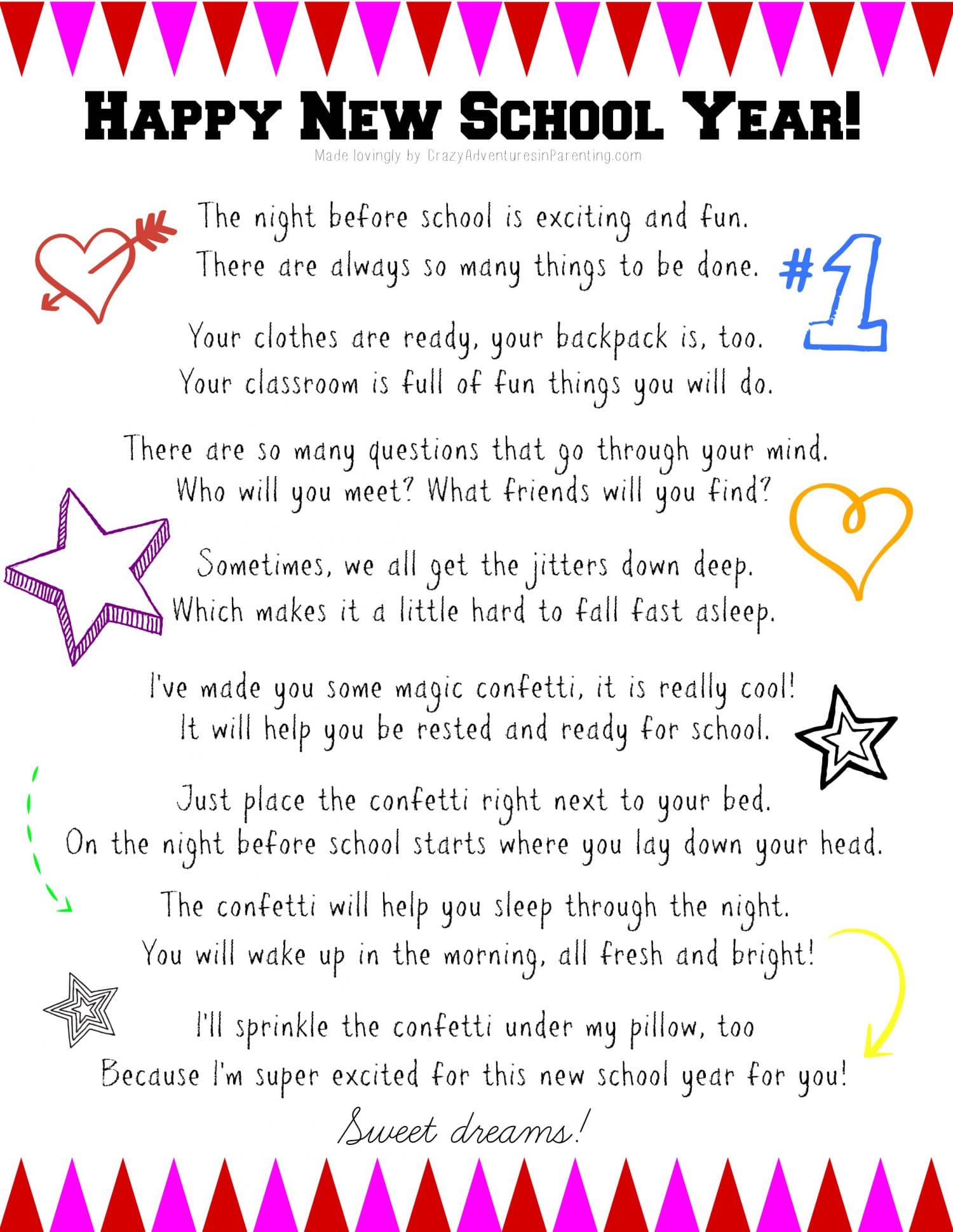 Attach to these sweet letters a packet or pouch filled with glitter or confetti of your choosing. I chose to tape up some cellophane wrap I had left over; something small, like a sandwich baggie or something, in case she wanted to bring it with her.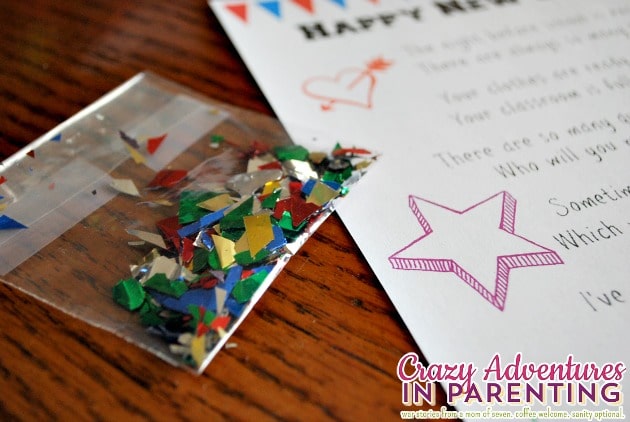 Staple or tape it to the paper, and give the letter to your child a day or two before school begins (or heck, even if it's already started, and the jitters haven't gone away).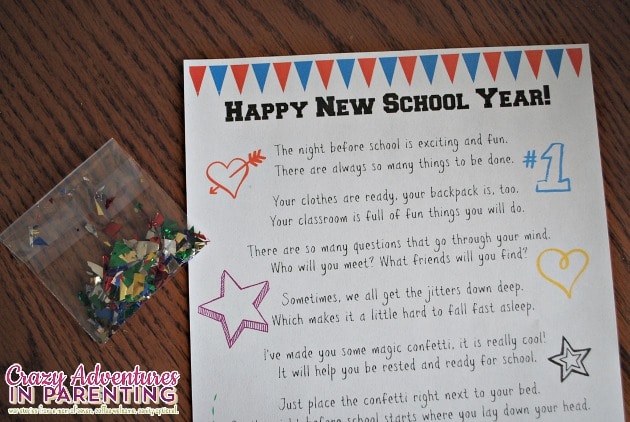 Because she was concerned about whether she could bring the confetti with her, I decided to give her sparkles on her nails, so if she felt nervous or anything, she could look down at her sparkly hands and, like magic, know that I'm there with her. Sparkle magic.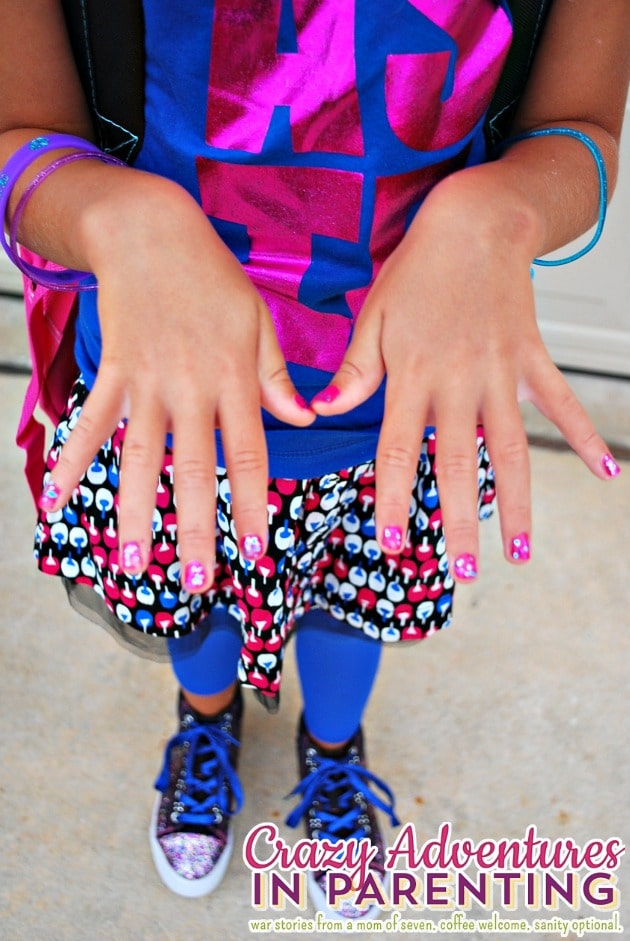 What do you think? Is this something that could be useful for your children?