The second we learned my daughter was enrolled into the "Owl Class" for kindergarten, I immediately started bookmarking cool, owl themed things to do and make for her class, especially some fun owl themed teacher gifts. Because OMG how cute are owls!? And HOLY COW, there are SO many owl things everywhere! Who knew how "hot" they were? Oriental Express has owl themed party supplies, and Pinterest is full of owl crafts and stuff to make, I have become owl obsessed myself (as I may have mentioned before). For my daughter's teacher, I've made her owl stuff before. I wanted this to be more personal.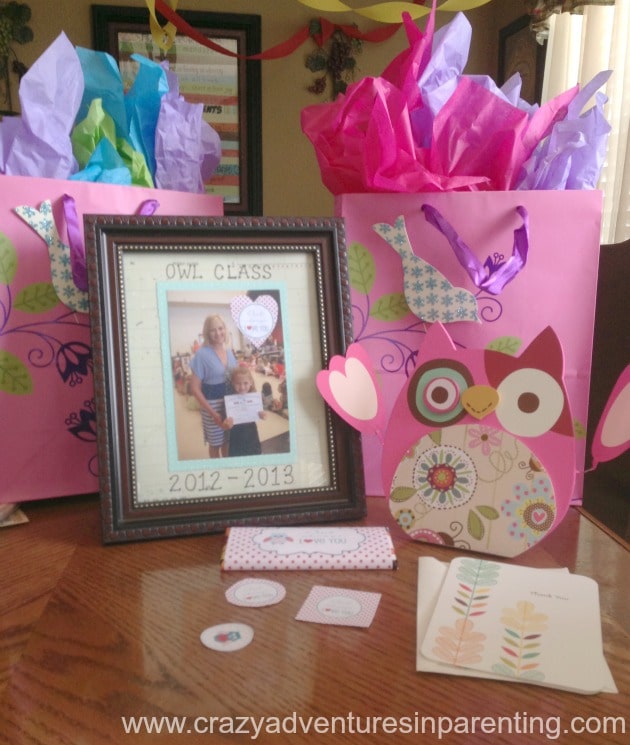 First, that lovely wooden owl figurine is pink and adorable and perfect, don't you think? I found it at HEB before Mother's Day, and immediately had to get it for her.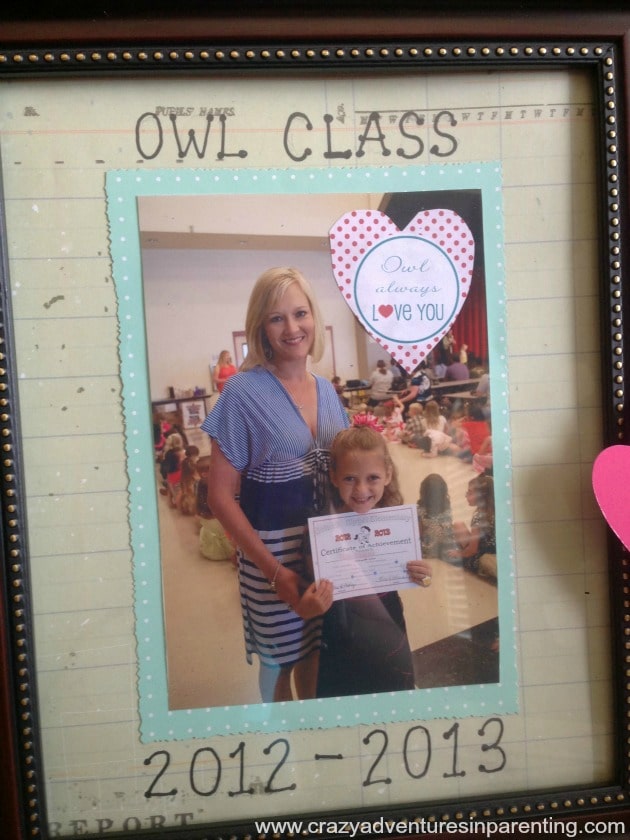 I snapped a wonderful shot of the teacher and my daughter at the awards ceremony recently, and I knew the second I saw it that I had to give it to her in some way.
I framed it here, but, since it was created on scrapbooking paper, if she wanted to add it to a scrapbook she already had made, that would work, too.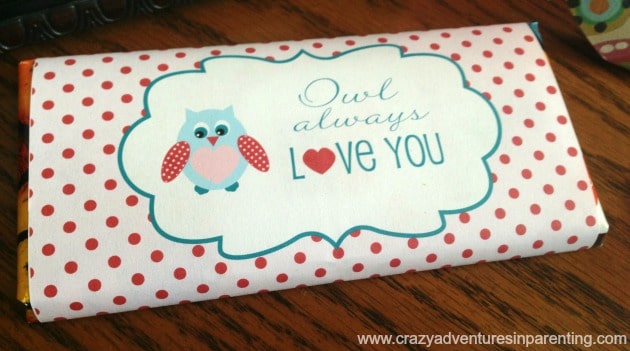 The owl always love you printables came from here. I printed the candy wrapper and put it on some fair-trade chocolate squares for her. These printables were my daughter's valentine's for her class back in February, and I kept these saved so I could use them for other occasions (like this one). Lovelovelove the sentiment, don't you? We printed out a few more of these to drop in the bag, attach to the gift card inside the card I gave her (a Visa card, so she could use it anywhere), etc.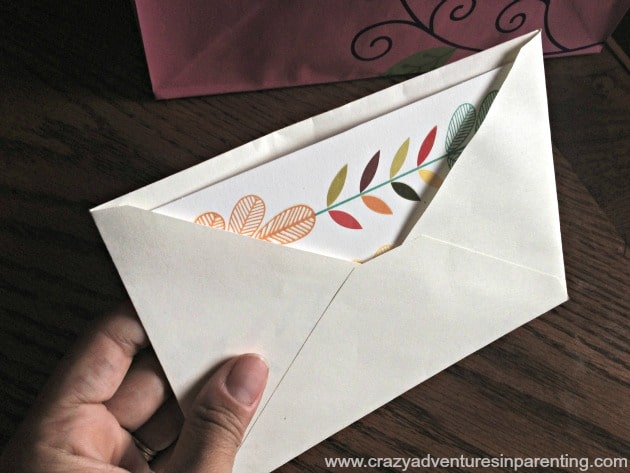 Tip: Fold the envelope in before you place the card in, so it's easier for the teacher (with twenty-something students) to open each card to read, whether in class or at home. Especially if your teacher is the emotional type, how helpful could this be? (And how many paper cuts do you think teachers already have, y'know?)
Lastly, I included an owl from Little Sidekick from Etsy. I couldn't resist giving her an owl like ours, so now we could match. (We gave her a blue one similar to the one below.)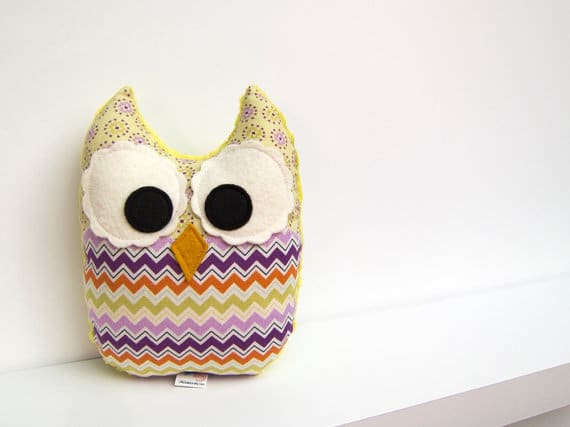 Do you have a child in an "Owl Class" too? Or do you just have a teacher that loves owls? What are YOUR favorite owl themed crafts or places to shop?