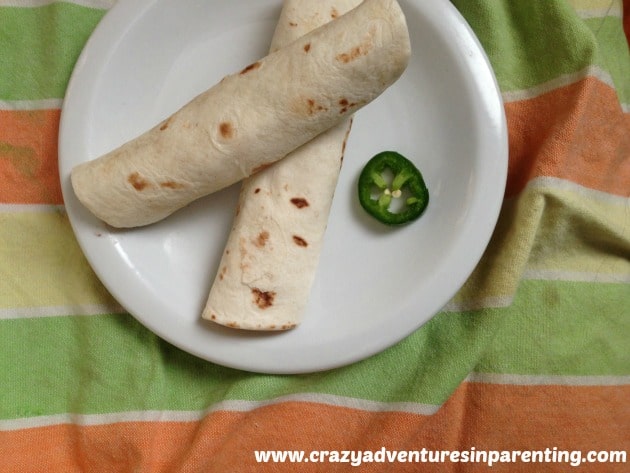 Shredded Taco Chicken Salad Wraps
Tuesdays for us are always "Taco Tuesdays." This week we chose to make some scrumdiddlyumptious shredded chicken tacos. I took eight raw boneless skinless chicken breasts, sprinkled 'em with a little taco seasoning on both sides, added a little lime juice and garlic, and let those suckers slow cook in the crock pot all afternoon. Mmm. After shredding them and getting 'em all good and sloppy in the taco/lime/garlic mixture, I let 'em cook a little longer (just long enough to absorb all the remaining juices up) and served 'em with hard or soft tortillas for a "DIY Taco Bar" at home. Fun, right? And SO DING-DONG GOOD!
(Here was my baby's chicken taco plate)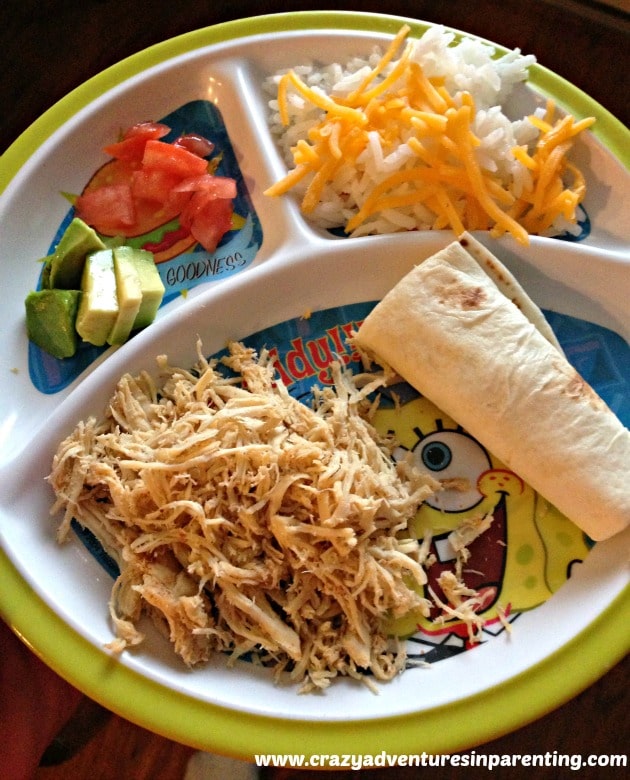 Shredded Taco Chicken Salad Wraps Recipe
But with all that chicken slow cookin', I knew I was preparing so much there'd be a ton leftover (and there was). I knew I could definitely put it to good use for lunches with the kids home. Sure enough, the next day I took out the chicken container, brainstormed a bit and came up with the awesomest chicken salad I've ever had IN MY LIFE!
Behold, friends. My awesome, tasty, and QUICK Shredded Taco Chicken Salad Wraps. Ohhhh yeahhhhhh…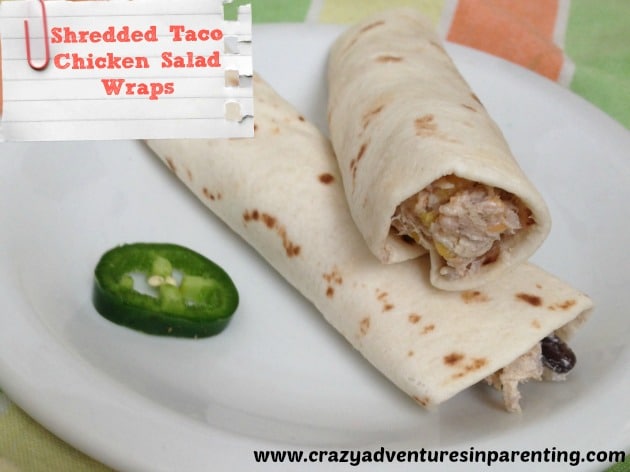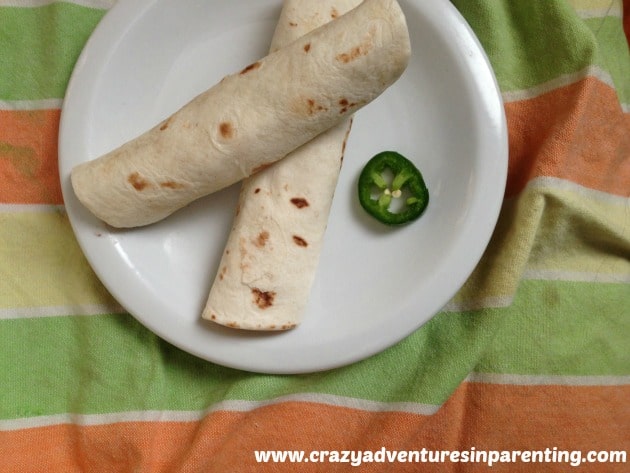 Shredded Taco Chicken Salad Wraps
Like eating chicken salad? Try this fun variation using leftover shredded taco-seasoned chicken mixed together these wonderful, flavorful ingredients for a different spin on the old favorite.
Print
Pin
Rate
Ingredients
3-4

flour tortillas

1/2

cup

shredded taco-seasoned chicken

already prepared and cooled

1

tbsp

tbsp shredded cheese

heaping tablespoon

1

tbsp

tbsp cream cheese

whipped is best

1

tbsp

tbsp black beans

1

tbsp

kernel corn

already cooked

1

tsp

jalapenos

to taste, can be more or less

1

heaping tbsp rice

cooked (optional)

Optional additions - avocado

green onions, fresh cilantro, crumbled bacon, pico de gallo or salsa
Instructions
Lay your tortillas on a plate while mixing all remaining ingredients in a bowl.

Using a tablespoon, spoon the mixture into the tortillas and roll.

Squeeze tortillas gently so mixture goes end-to-end.

Serve cold (as you would a chicken salad sandwich).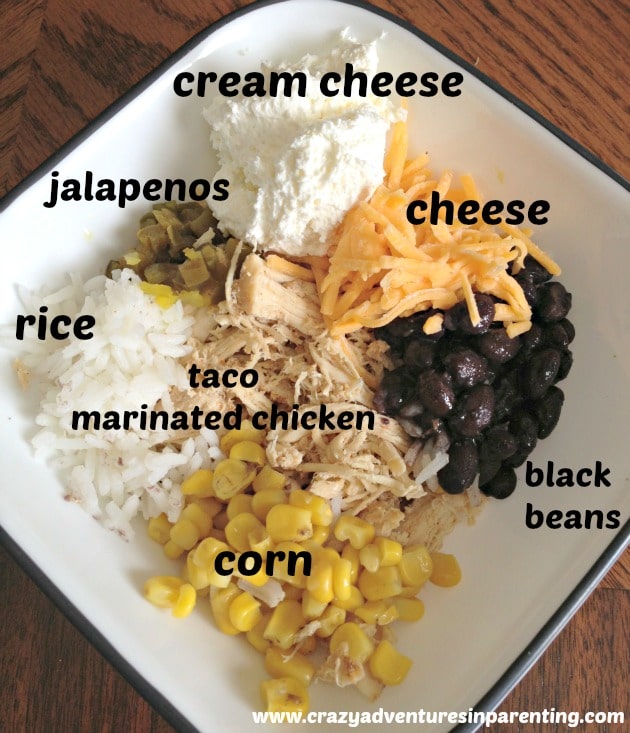 That's really all there is to it!
I made this recipe as a quickie recipe for one or two (you can make, roll, and store in a baggie or container for quick grabbing later), but this easily could be made into a full meal for more. I imagine this could also be served over top a salad, too! (Perhaps crumble a few tortilla chips over top, too?)
What do you think? Are you a fan of chicken salad? What do you think of creating a chicken salad with taco flair?