This post is sponsored by VTech and Burst Media.
Gone are the days we had to limbo under our parents' gigantically large phone cord in the kitchen to get to the fridge. Remember those phones? How heavy and clunky the handset was, with a cord that weighed five pounds that could stretch from one end of the kitchen to the other, so your mom could cook, talk, and wash dishes at the same time? In a way, I really miss those limbo-under-the-phone-cord days, listening to my mom yammer on to my grandma about her day, or gripe about which one of us didn't pick-up for the forty-kajillionth time (oh wait, those are my conversations with my mother, oops). One thing is for certain – cordless phones are where it's at now, and having a smart one in-house can be quite helpful for the multitasking mom.
While the phone technologies have changed, our busy-ness hasn't. In fact, if your calendar looks anything like mine, anything that can help you navigate the home-waters any easier would be welcomed warmly, am I right?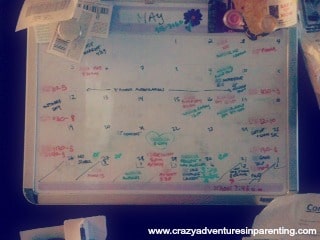 That's why I'm really digging this VTech CS6859 Cordless Answering System. Can't find the handset? No problem! The base shows me who's calling, and I can answer it and talk on the base's speakerphone right from my kitchen. It's like they read my mind and realize how often that ding-dang handsets go missing. I LOVE THIS THING!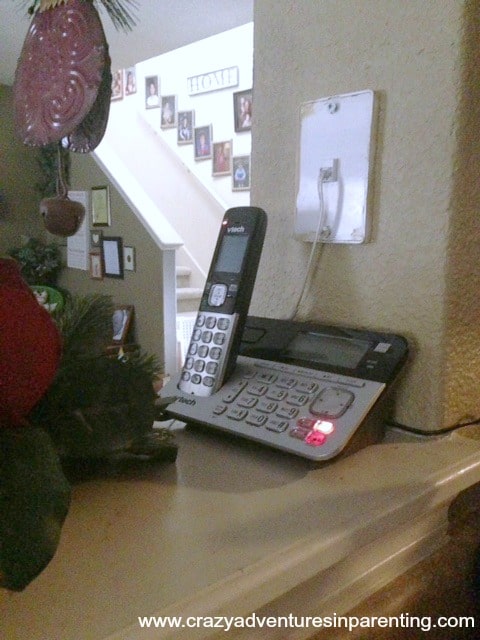 I'm also enjoying the $6+ bucks it saves me on voicemail charges a month, since it has a digital answering system. So what, I won't get messages when the power's out, NBD. If my power's out, I'm a little more concerned about the food in my fridge spoiling than I am about a missed call (and they can call back, anyway). Besides, I check my voicemail way more frequently now with this thing than I ever did having to call in to get it. (Why is that? Does that happen to you, too?)
I also really dig the backlit feature. The screen doesn't just illuminate, but the keys do, too. Helpful when the lights are out at naptime, or at night, and you need to make a call. The lights are bright enough to see, but not too bright enough to wake the house up if your sleepy one is close by.
Speaking of sleepy naptime, the quiet mode on this thing is pretty easy to use and very convenient for parents of small children, such as myself. Being able to silence the phone's ringer for some peace and quiet when I've finally gotten her down is a VERY GOOD THING TO HAVE. Ahem.
Here's more information about my favorite features, and some additional ones that might interest you: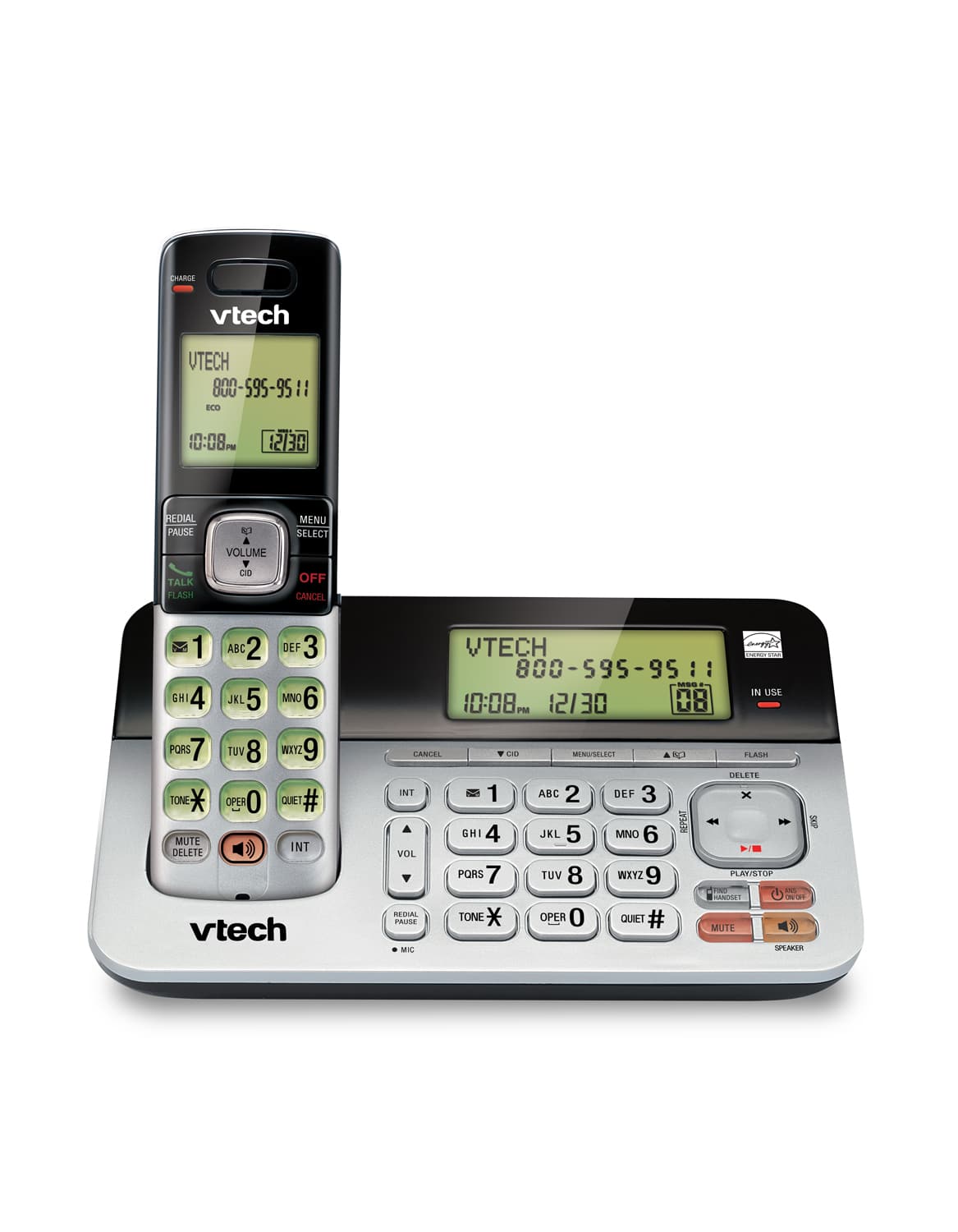 • The Digital Answering System has up to 14 minutes of recording time, answering calls when you can't (like a SECOND PAIR OF HANDS! Woot!)
• The Caller ID/Call Waiting stores 50 calls. The handset displays the name, number, time and date of incoming calls (because I'm forgetful like that, this is cool)
• Full Duplex Handset and Base Speakerphones, yeah baby! Enjoy a speakerphone that can keep up with your calls. Increase participation by allowing both ends to speak—and be heard—at the same time for conversations that are more true to life. (Um, VTech? I think I love you.)
• The entire keypad illuminates along with the LCD screen, allowing for easier viewing in dim light. (Phone good.)
• The ECO Mode power-conserving technology manages consumption for optimal battery performance. (Yesss! No more battery dying so soon!)
• Quiet Mode (is straight from God, I swear) allows you to silence the ringer on the handset and base unit immediately, or for an extended period of time. (Bless it.)
• Expandable up to 5 handsets with only one phone jack (DUDE! It's like they built this for big families like ours!)
• Intercom between handsets (Holy hell in a handbasket, I can summon my children from downstairs. No more screaming at the top of my lungs. I need to hide a handset next to their face in the mornings, and talk like Darth Vader. Who needs an alarm?)



Win It!
Would you big puffy heart lovelovelove an opportunity to own one of these fantastically awesome phones for yourself? I'm giving one away to a lucky reader! To enter, tell me which of the features of the VTech CS6859 Cordless Answering System you're most excited about! Leave a comment for every feature (yes, you can enter more than once!) For additional entries, share this giveaway, and leave a link with your share!
Entrants 18+ US only please. Winner will be chosen via Random.org. Contest ends June 28th at 10pm CST. Good luck!