I don't know about you, but I'm always looking for fun things to do with kids during summer vacation. I've vowed to make 2013 rock, and so every day this summer (and some days more than once), I'm going to be doing something special, something awesome, and fun for (and with) my kids. I hope you'll join me!
The park is just one of those things that screams FUN, no matter how young or old you are. We find children of all ages there all the time, it does not discriminate, which is why we try to go there often. Even if it isn't the biggest park imaginable, you can make it something extraordinary by playing games!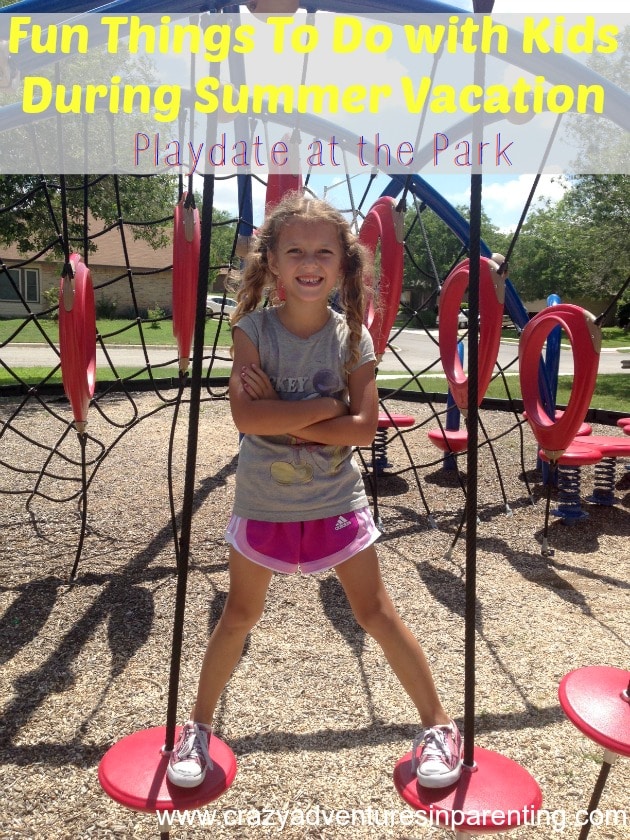 My daughter, above, shows how she balance with her hands crossed. One of the games we played was who could balance the longest.
We also do relay races, and "obstacle course," where the kids traverse from one part of the park to the other, climbing the nets, doing the monkey bars, slides, etc., all to get to the end the "fastest" and beat their previous times.
Like I said, the park is itself fun, but what you DO at the park can truly make it magical. We love to picnic at the park, too.
What about you? Is there a favorite park that you go to with your kids? What do you do there?