I'm the picture-taker. The memory-preserver. The life-capturer.
But when I'm the one behind the camera shooting all the time, I'm rarely in the shots themselves, unless I use my DSLR with remote. Unfortunately, that isn't going to happen right now, because I broke the lock off my memory card a few weeks back, and rendered my memory card useless *sad face* All the pictures I've taken as of late have been with my iPad, until I get a new memory card. Whoopsie!
This means, no mom pictures, unless a kid has "borrowed" my Ipad and takes one of me. And, usually when a kid gets a hold of my iPad to take my picture, it looks something like this: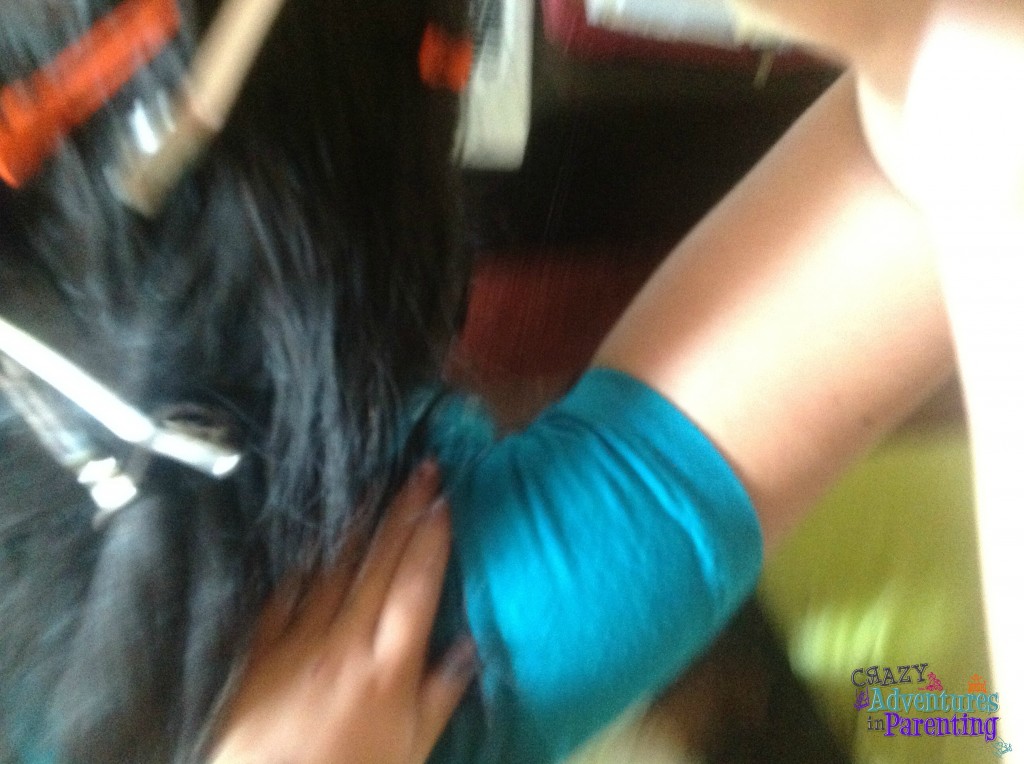 Lovely shoulder, yes? It was supposed to be a shot of my pretty hair-do. Oy. (Can you relate?)
The kids had off from school last Friday (parent/teacher conferences), and we went to have a mom/kid playdate picnic at the park. We packed lunches and plenty of snacks, and I brought my iPad to capture a few memories (as usual).
My son picked up the iPad to take pictures of the baby, or so I'd thought. Instead, I saw he took these:
It was nice to see ME in pictures for a change. Sure, I see me everyday in the mirror, or in passing on reflections off cars and windows. I see me in old portraits on the wall, or in silly pictures my husband takes, or when I snap self-portraits, or for weight updates or my many hair catastrophes.
But it's nice to relive a memory through pictures and see ME in them. It's nice to remember that mom should be in the everyday memory-capturing pictures, too, whether she has a messy, rushed bun on top of her head or not. (Ahem.)
This week, I intend to have a picture of me with each and every one of my kids taken. A nice one, too. No special occasion  just me wanting a picture with my babies and not having one with each of them often enough. I think I might even make this a regular thing, too.
Do you have your picture taken often? Is it ever with your kids? Do have someone capture of a picture of you with your kids regularly, or do you take them yourself, maybe in a mirror?