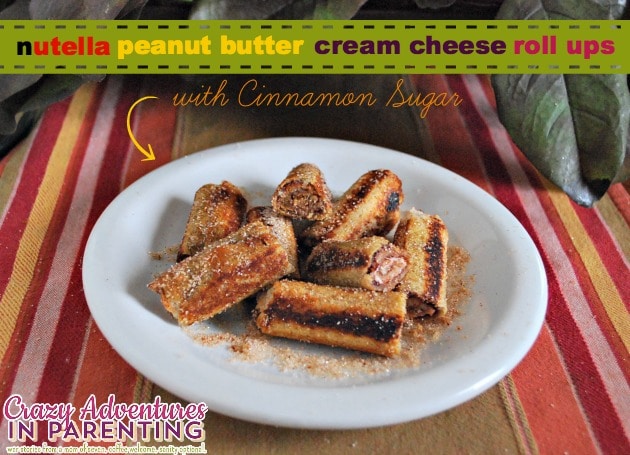 I've been doing my best to "shake things up" in the lunchbox department. I usually rely quite heavily on my school lunch ideas page, even tweaking recipes I've already created. But sometimes, a crazy idea pops into my head, something that I know will make my kids smile, and I can't help it. I love being able to surprise my kids with something special in their lunchbox, but this wasn't a surprise I could keep from them. I gave them a taste as a snack last night, and they FLIPPED OUT, practically begged to have these for lunch. (And dinner. And snack.) This Nutella Roll Ups recipe with Peanut Butter and Cream Cheese with Cinnamon Sugar even impressed my husband. I almost had to pry it out of his hands to let the kids try 'em. Heh.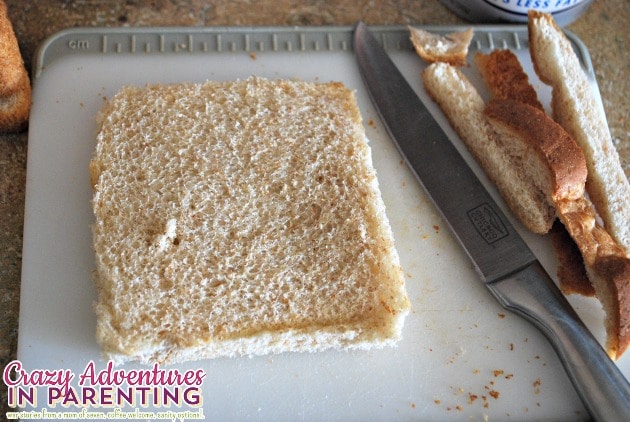 Cut the crusts from your bread slices. (Tip: Don't dispose of them! Season and toast them to make homemade croutons, or grind them up for homemade breadcrumbs!)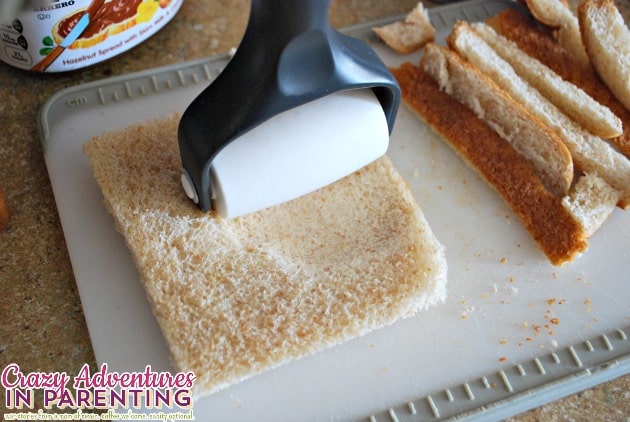 Using a roller, flatten the bread out as thin as you can, rotating 90-degrees to roll out in each direction.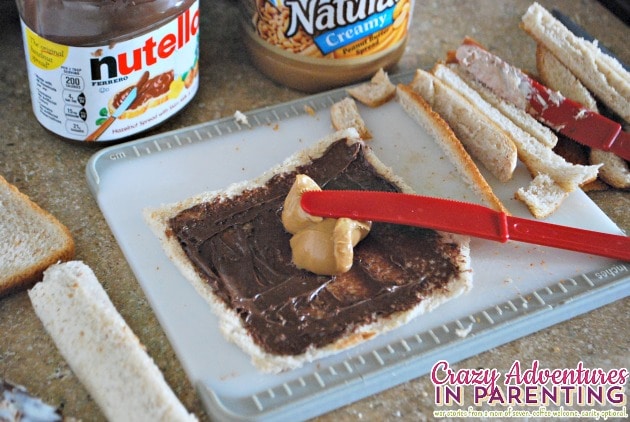 Place the half spoonful of Nutella (or preferred filling) on first, spreading with a knife, then a dollop of the second filling, placing it right in the center.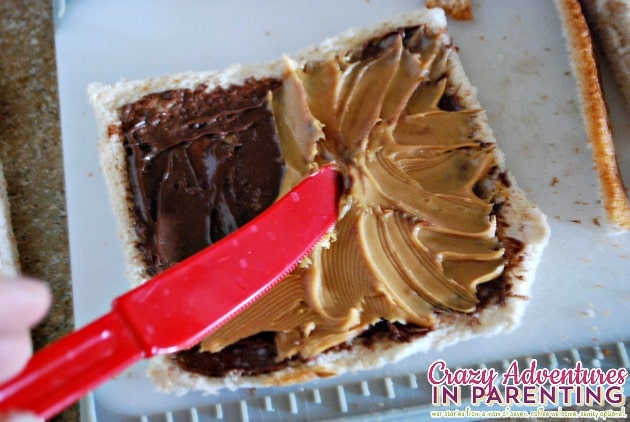 Using the knife, spread it out from the center, like a sun, and then mix gently as you spread evenly.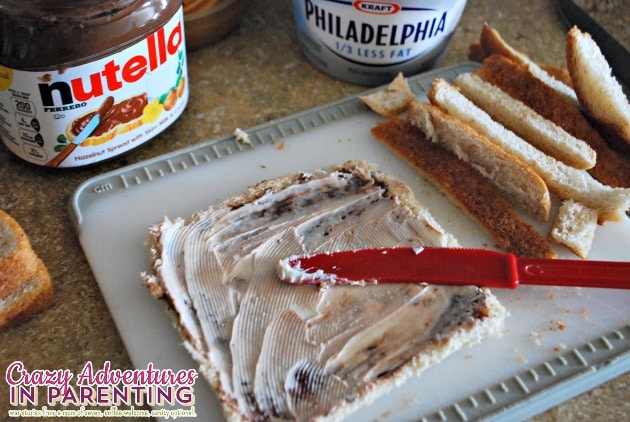 On this one, I used Nutella and cream cheese. Yesssss!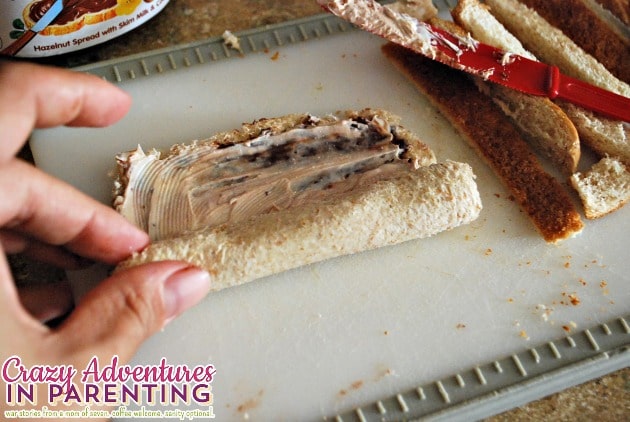 Once the filling is spread, begin rolling up as tight as you can, from one end to the next.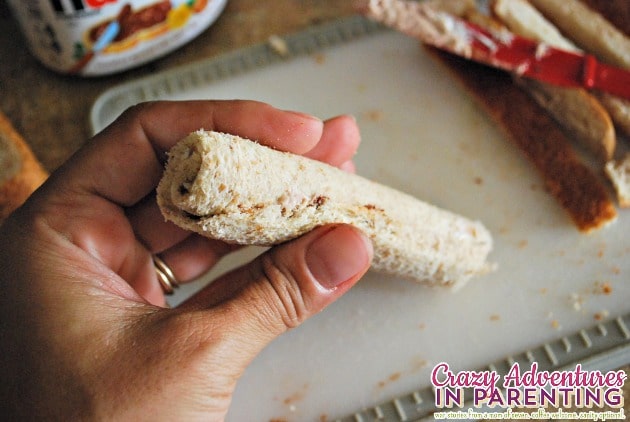 Because these are pretty gummy ingredients, they seal the bread sealed perfectly.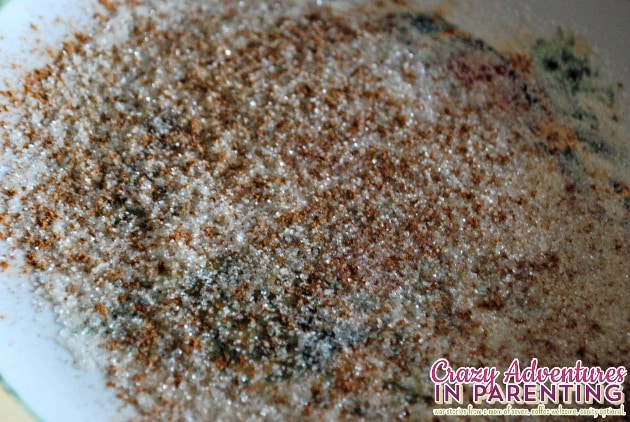 On a plate nearby, combine the sugar and cinnamon and set aside.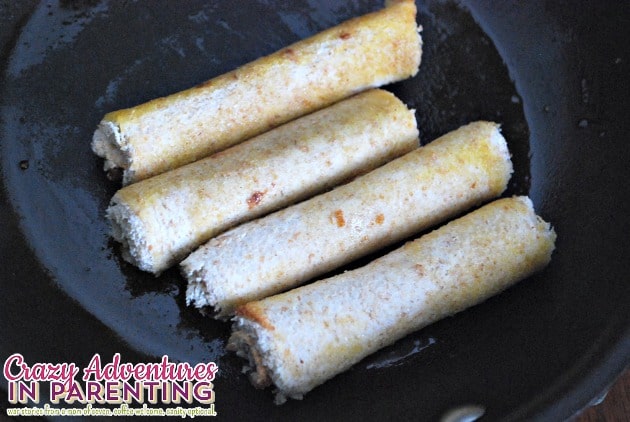 Melt some butter in a skillet, and roll the roll ups around in the butter, covering all outsides of the bread. Continue rolling in the skillet until all edges are brown and toasty.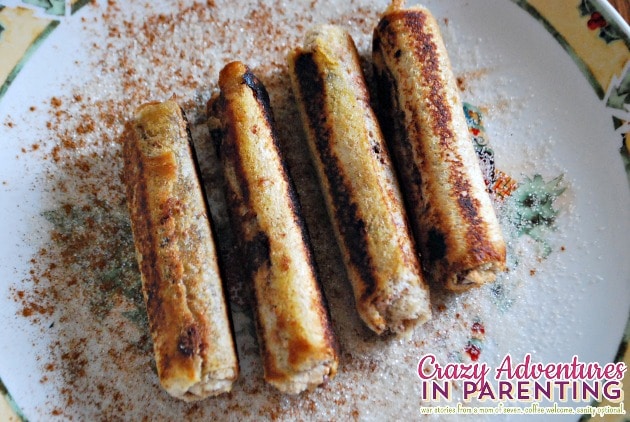 As soon as they are cooked thoroughly, place the hot roll ups into the cinnamon sugar mixture, and roll around vigorously until coated.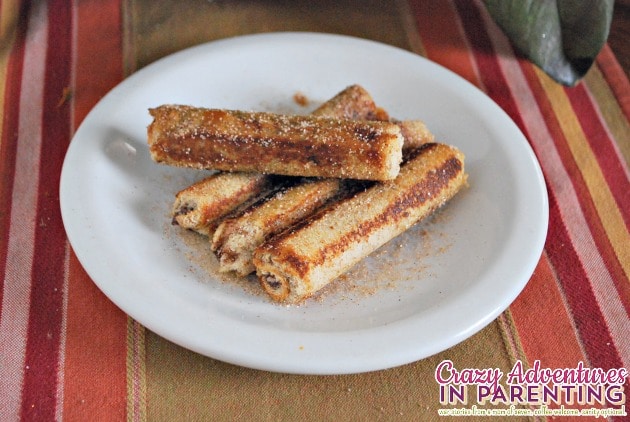 Boom, baby!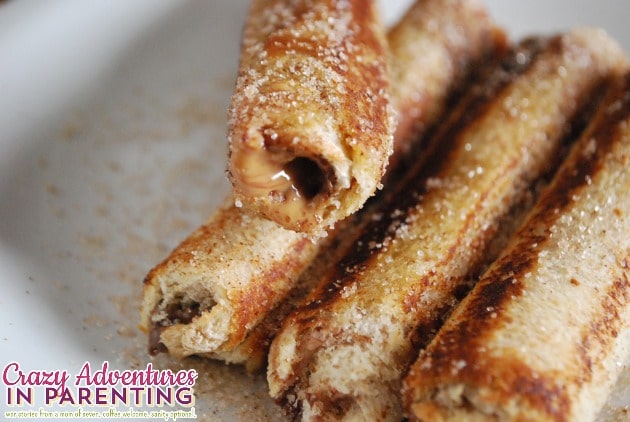 Look at that ooey-gooey Nutella peanut buttery filling just teasing you.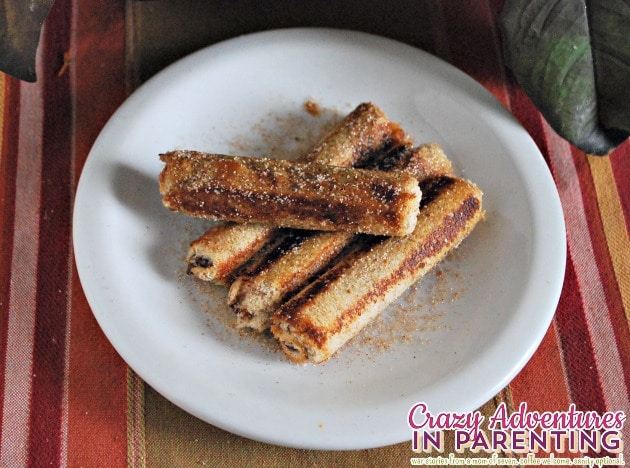 You know you could eat these whole, and not share any.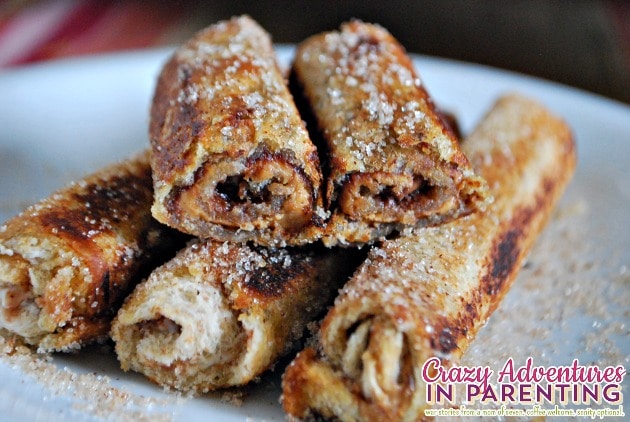 But you've got to cut them open, just to marvel at the ooey-gooey beauty you'll find inside.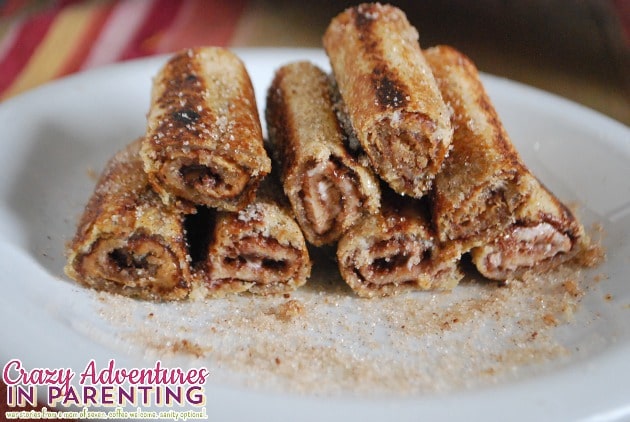 OMG! Look at them!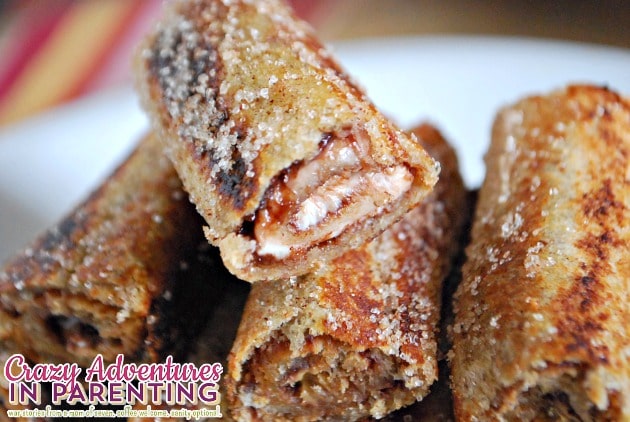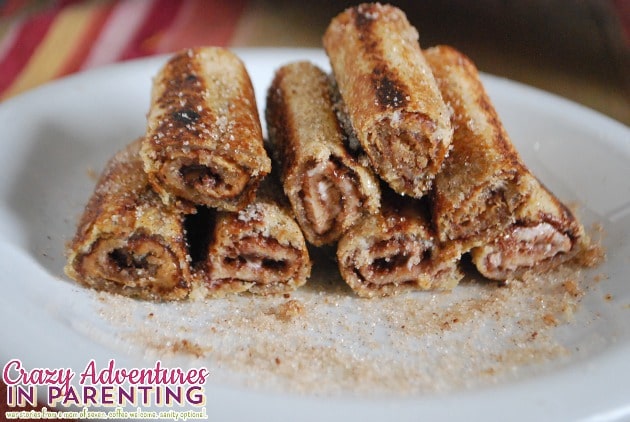 Nutella Roll Ups with Peanut Butter, Cream Cheese, and Cinnamon Sugar
These roll ups are filled with Nutella and Peanut Butter or Nutella and Cream Cheese, and packed with flavor and yum!
Print
Pin
Rate
Ingredients
soft bread slices

as many as you'd like to make

cinnamon & sugar mixed on a plate

teaspoons

& butter knives

rolling pin
Instructions
Using the sharp knife, cut the crusts off of each slice of bread.

Using your roller, flatten your bread slices out, one-by-one, going in all directions until well-flattened.

Place spoons in each filling - serve a half-teaspoonful of Nutella or other filling in the middle of the bread; spread onto the bread with a butter knife.

Repeat with additional fillings using different knives for different combinations.

Roll up one end to the other, as tightly as you can, and press the end to seal it shut.

Heat a skillet on medium heat; melt butter into the skillet.

Roll each roll up around in the butter, until well coated.

Once browned and toasty on all sides of the roll up, immediately transfer the roll ups to the cinnamon sugar plate, and roll around in the cinnamon sugar until coated nicely.

You can choose to cut them in half or keep them whole, but let them cool a bit before serving or packing in lunch containers.
That Nutella cream cheese is beckoning me!